Twitter lost it during Hillary Clinton's hilarious Grammys appearance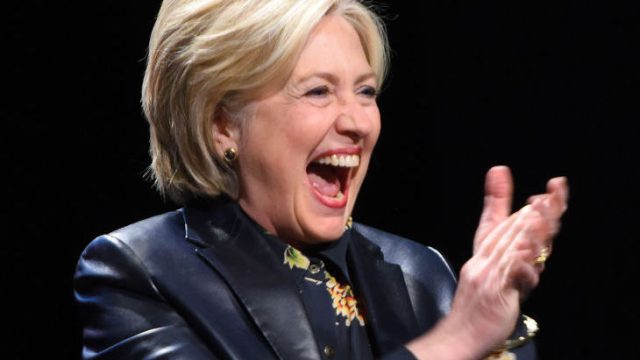 There's a lot you can say about Hillary Clinton. She's a former First Lady, Secretary of State, and of course, let's not forget about her historic presidential run. But you typically don't associate Clinton with the Grammys. I mean, it's music's biggest night and while there have been powerful, political performances (notably from Kendrick Lamar), politicians usually stay away from the Grammys.
So why was Twitter abuzz? Because Clinton made a taped appearance during Sunday's broadcast.
During a comedy skit, several celebs — including Cher, John Legend, and Snoop Dogg — read passages from Michael Wolff's Fire and Fury: Inside the Trump White House. The celebs performed the passages as a spoken word-style album.
But everyone was thrown for a total loop when Clinton appeared on camera.
Clinton read the passage:
"One reason why he liked to eat McDonalds: Nobody knew he was coming and the food was safely remade."
Jaws dropped and of course Twitter had something many things to say.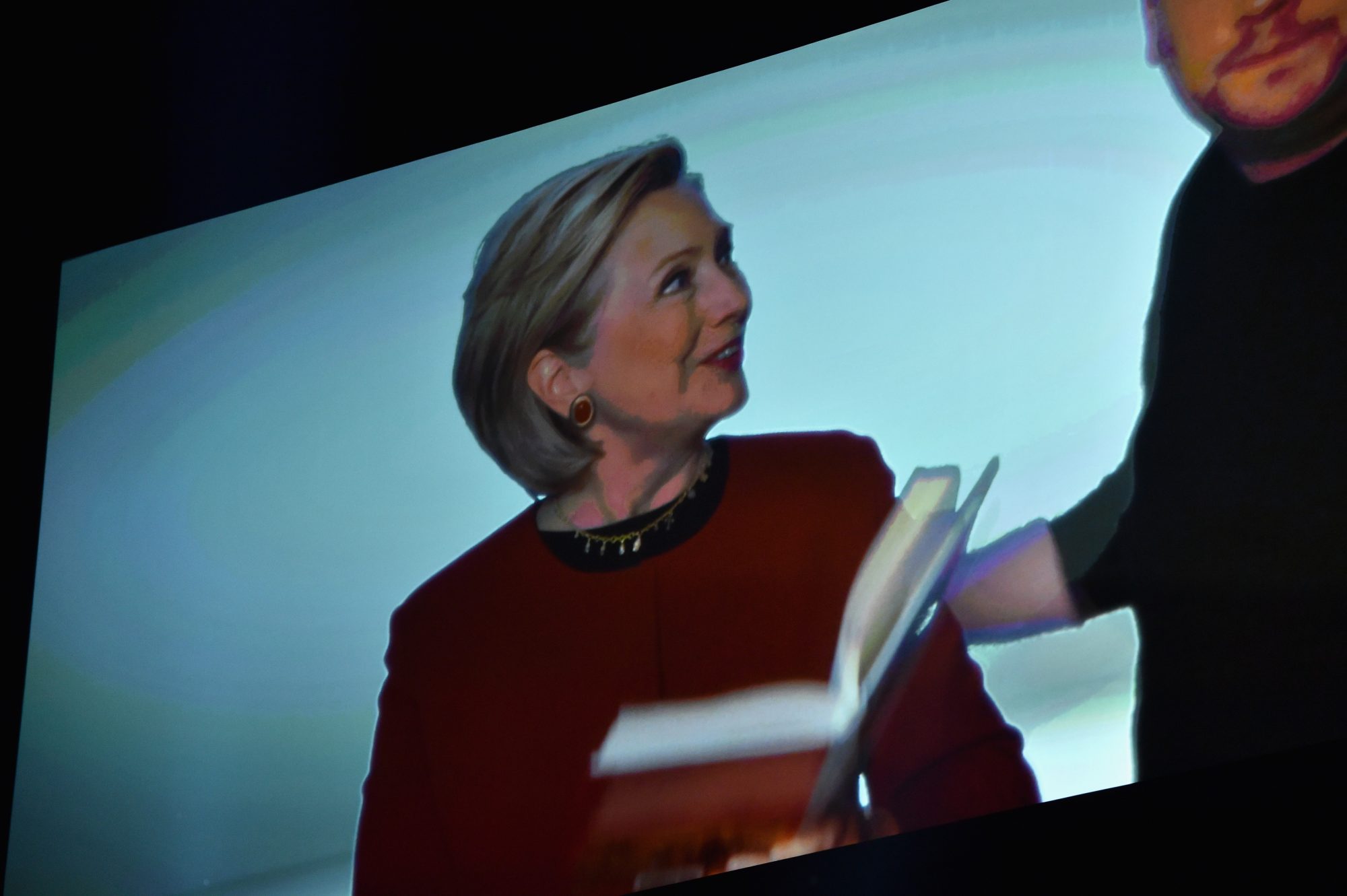 She had people saying I'm still with her! 
https://twitter.com/udfredirect/status/957816390655803393
The shade was seen, felt, and greatly appreciated by all.
false
Well played, Hillary. And thanks for giving us a reason to stay up late and watch the Grammys until the end.