Twitter doesn't know how to feel about Spider-Man's new suit in the latest "Spider-Man: Homecoming" trailer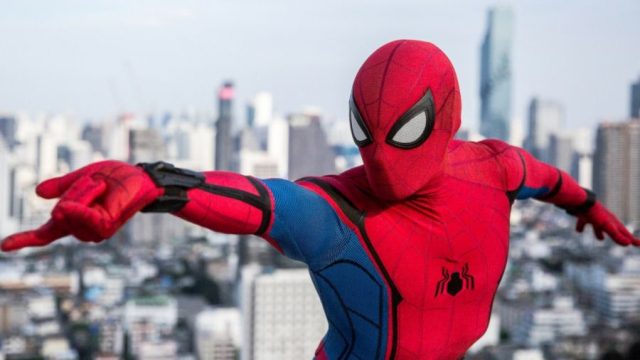 We're pretty excited for the new Spider-Man movie. Spider-Man: Homecoming looks smart, funny, and 100% action-packed. And in the latest trailer for the film, we're given a sneak peak of young Spider-Man's new suit and Twitter is having some mixed reactions.
Over the years, through movies and comic books, there has been little variation to the Spidey suit. Sure, we've seen some minor changes, but for the most part the classic suit has remained the same — usually blue and red with an image of a giant spider on the chest. And of course, it's always hand-made by Peter Parker himself.
https://www.youtube.com/watch?v=xEvV3OsE2WM?feature=oembed
In the trailer we see that the new suit has some major Tony Stark upgrades (kind of like Iron Man light). It now has features like a parachute and what we're pretty sure is built-in Siri capabilities.
And the internet has thoughts.
https://twitter.com/udfredirect/status/867287304519462912
Others were a little confused. We get it, change is…new. false
And others weren't here for it, at all. false false false
Spider-Man: Homecoming opens on July 7th, so we'll wait to decide how we feel about Spidey's new outfit. And either way, we absolutely cannot wait!