Twitter is heartbroken over David Cassidy's death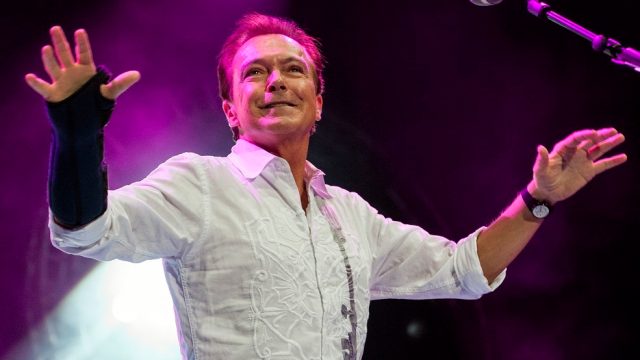 After being rushed to the intensive care unit at a hospital in Fort Lauderdale, '70s icon David Cassidy passed away at the age of 67. An actor and musician, Cassidy got his start in show business at an early age, his breakout role being Keith Partridge from The Partridge Family. The show allowed him to showcase both his acting and singing skills, and even brought about a few hits, such as "I Think I Love You." Due to his stature as a teen icon, he at one point even headlined a show at Madison Square Garden — a moment which he told CNN a few years back was "so emotional," further noting, "It's the highlight of my life."
Cassidy, who had two children, was surrounded by family as he passed away. Just this year, he had opened up about his struggles with dementia, the same disease which plagued both his grandfather and mother. According to Larry King, Cassidy was the type of person who "had great talent, and a complicated life."
While many celebrities decided to share their condolences on Twitter, some of the most meaningful tweets came from his fans — not only did they watch him grow up on television, but for many, his music was the soundtrack of the decade.
Here are some of the most touching tweets paying tribute to the star.
Cassidy was, without a doubt, an icon — and his untimely passing is hitting us hard. We wish nothing but love to his fans, his friends, his family, and everyone whose days got a little brighter after hearing his songs.