Twitter is freaking out over Selena Gomez's "Bad Liar" movie posters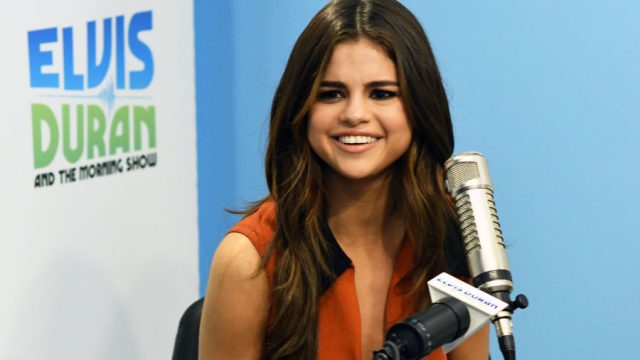 In case you missed it, pop queen Selena Gomez already released a video for her new single "Bad Liar," but why stick to a music video when you can release an entire film?
Seriously, when it comes to these "Bad Liar" movie posters, what does it all mean?! Is Selena starring in a sexy neo-noir horror flick inspired by her song? How long will it be? Will her boyfriend The Weeknd make an appearance? We have soooo many questions, and are eagerly awaiting tomorrow, when the film finally drops.
Selena released three film posters with totally cryptic captions, revealing only a release date and the fact that she's starring in it three times. It's also written and directed by Jesse Peretz, who has directed music videos by the Foo Fighters and episodes of shows like New Girl, Girls, and Orange Is the New Black.
Of course, we'll have to wait until tomorrow to find out what it all means, but fans on Twitter are uniting under the hashtag #BadLiarFilmWednesday, musing about what they think Selena has up her sleeve.
Some have ideas about the plot: false false
Some are simply moved to tears: false
Others are in a sheer state of panic and frenzy:
false false
Whatever Selena has up her sleeve, one thing is clear: Her fans are ready. We can't wait to see the elusive "Bad Liar" film, but for now, we'll just wait patiently.