If you're single and witty af, then you might want to try this Twitter dating app Loveflutter
I think all of us who are currently single can agree that online dating is pretty exhausting. There are two options: spend a ton of time filling out an extensive profile on one of the more thorough dating service apps like OkCupid or Match or spend an equally painful amount of time sifting through potential matches with often barebones profiles on apps such as Tinder or Bumble. Well, there's a new dating app that tries to bridge the gap, and, if you love tweeting, this app might just make dating more fun.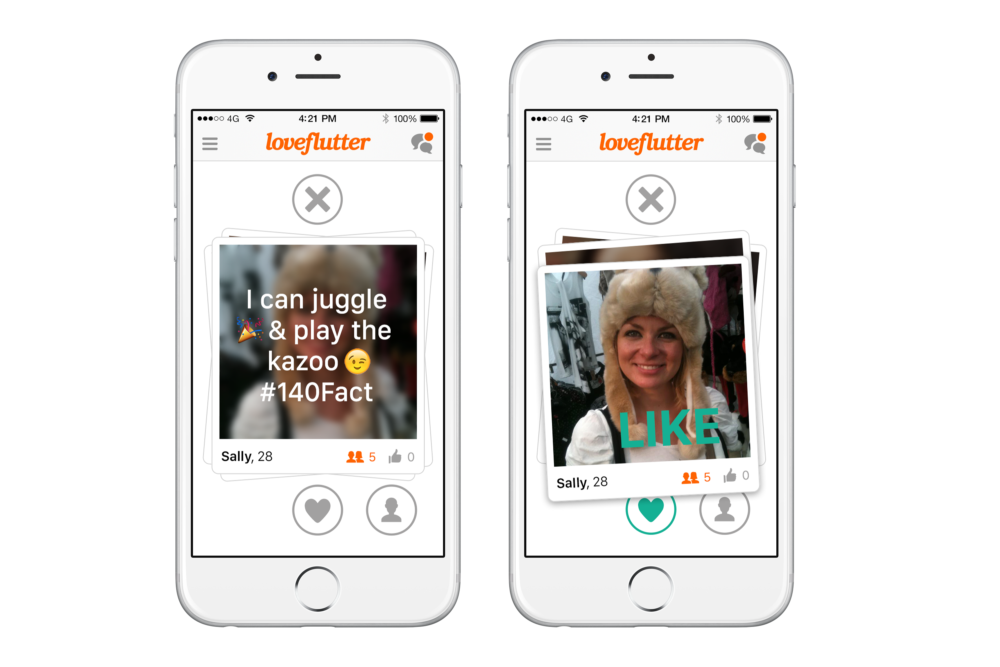 The app is called Loveflutter. Loveflutter has teamed up with Twitter to incorporate all of your latest tweets into your dating profile. Cool, right?
Studies have found that tweets are more indicative of one's personality than we might think. A team of researchers from the University of Austin and the University of Auckland even created a website that will analyze your personality based on your tweets! So, it's pretty cool that there's an app out there that gives users the opportunity to have a more candid look into a potential mate's personality.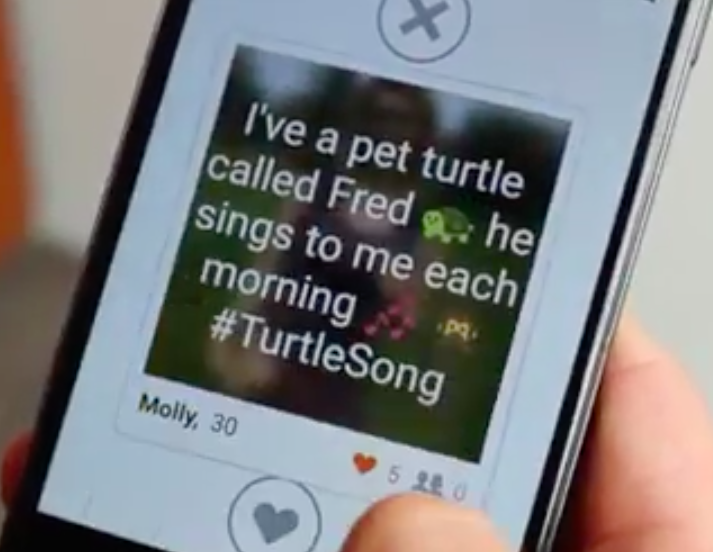 We also love that, as you swipe, you first see a 140 character quote from the dater. Then, if you tap on the square, you'll see their photo and can check out their profile from there.
"Along with latest tweets, profiles show a 140 character fact, 6 pictures, details such as work, education, and politics, plus any common friends and interests. Now tweets have evolved to include images, emoji, hashtags & GIFs, we've made these part of your browsing experience too."
You can also use the app to get recommendations for date spots! No more, "So, where should we go?" awkwardness.
Check out more info here:
https://www.youtube.com/watch?v=Gj2A5c3BXyY?feature=oembed
This is the second time Loveflutter has launched. Users of the first version praised the format but complained about glitchiness. One user said of the inconsistencies, "Well first off, the app just quits and goes back to the login screen whenever I finally get in." Eek.
But, hopefully, now the engineers have worked out all of the kinks. One reviewer said, "It's less of a hookup app than Tinder for sure — you'll have more serious dates and less of the shallow dates."
Here goes nothing, right?