Here's what the twins who played Rachel's daughter from "Friends" look like now
Ever wonder what the child of Ross Geller and Rachel Green from Friends grew up to look like? Well, look no further than Cali and Noelle Sheldon, the twins who played the adorable Emma. That's right — Emma was played by twins, very much like the Mary-Kate and Ashley Olsen situation from Full House.
Rachel's daughter Emma, or should we say Cali and Neolle, were the absolute cutest babies, weren't they?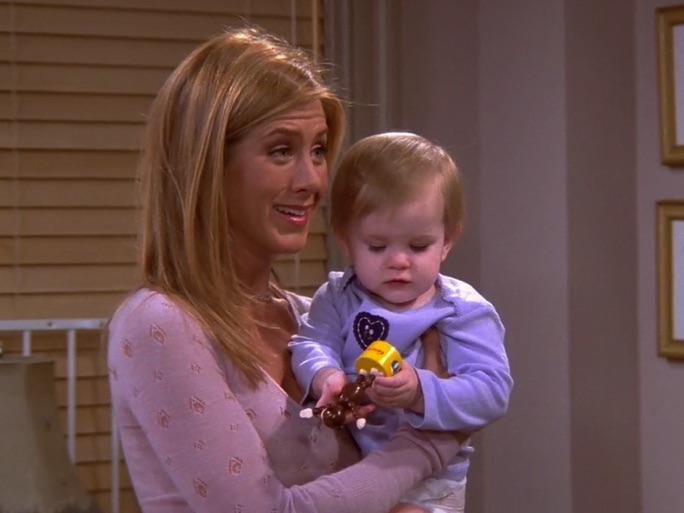 Cuteness. And it turns out that Cali and Noelle, who will be 14 in June (how does time pass so QUICKLY), have blossomed into perfect pre-teens. OK, although we know full well that Jennifer Aniston and David Schwimmer didn't *actually* have a child together, we've *got* to say that they could totally pass as Emma, daughter of Rachel and Ross. Rachel's hair! Ross's little smile!
And yes, the girls are still acting; they were most recently in the 2015 short film Rougarou. Doing Ross and Rachel proud indeed. But we've got to ask them one thing — do they remember their on-screen parents dancing along to Sir Mix-A-Lot?