There was an unexpected ladies of "Twilight" reunion last night at Elle's Women in Hollywood event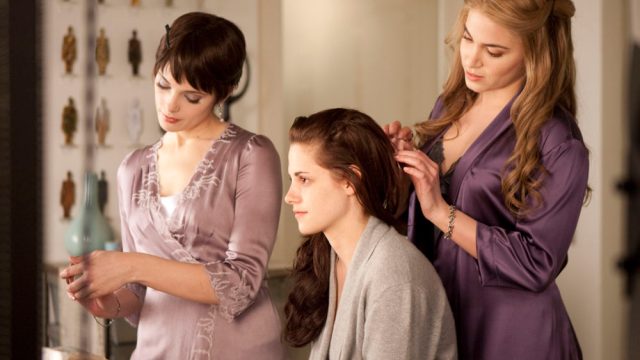 Last night in Hollywood, a bunch of women gathered to honor each other, swap stories, and share a meal at the Elle Women in Hollywood Celebration. The annual event brings in a ton of famous faces, so we can't say we're surprised when little movie reunions happen. However, ever since Twilight ended, the cast members seemed to move in very different directions. The Twilight cast isn't like the Sisterhood of the Traveling Pants cast, let's just put it that way. Those girls were bonded FOR LIFE after those films wrapped. But we digress…
Kristen Stewart, Nikki Reed, and Ashley Greene all attended the Elle event, creating something of a mini-Twilight reunion.
Stewart presented an award at the event, and Reed and Greene shared a hug at the dinner.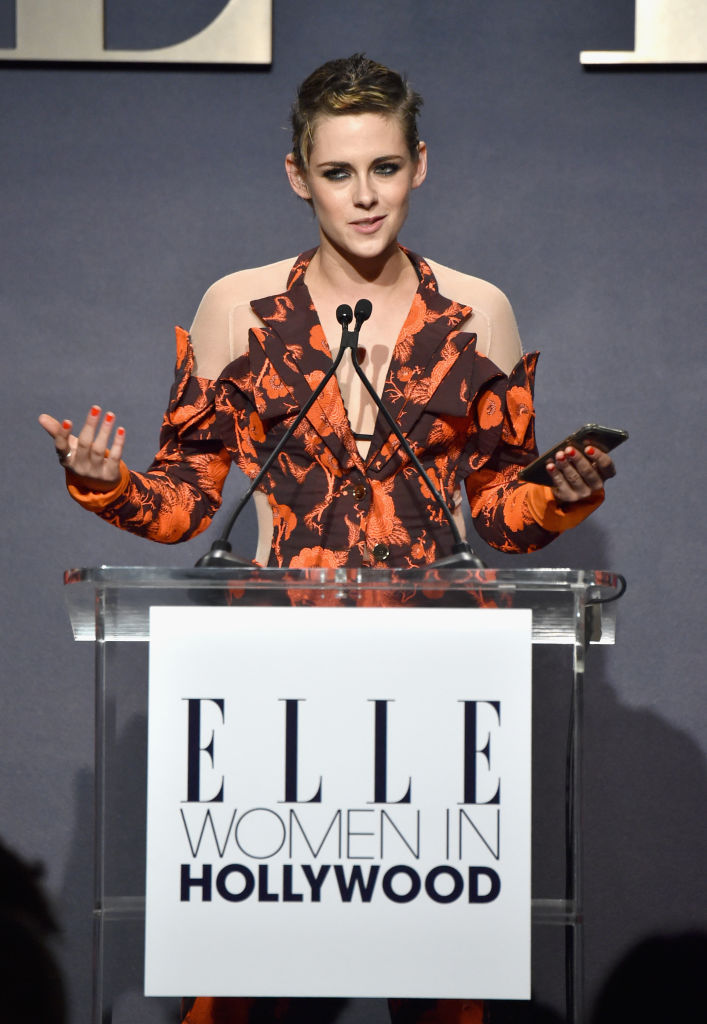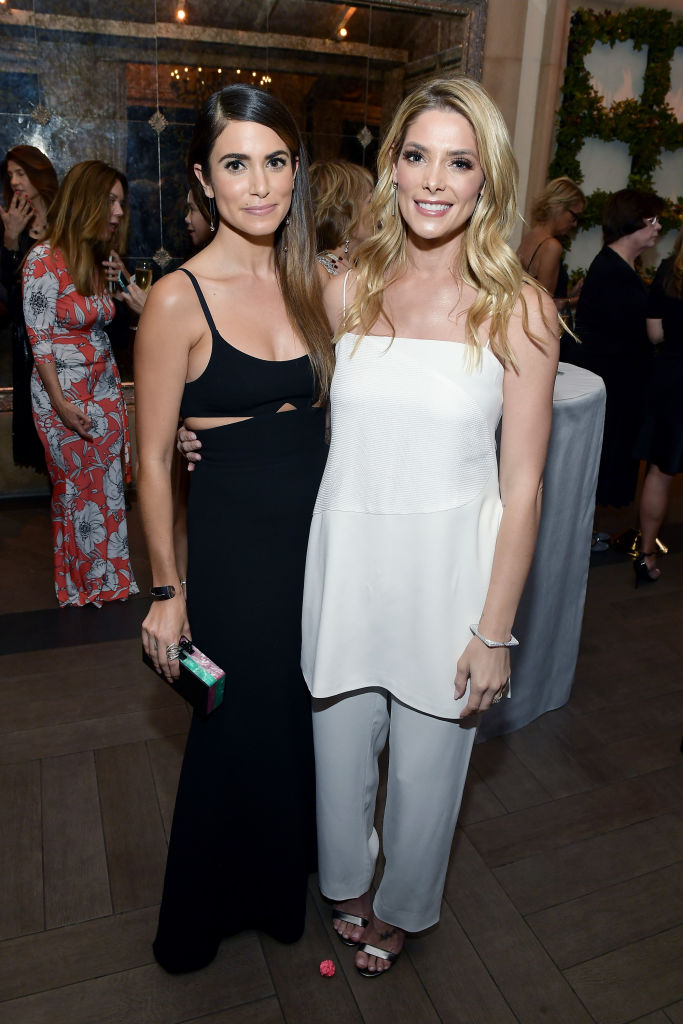 At first glance, we were like "Omigod, why didn't K-Stew hug the other girls," but also like, they aren't photographing everything at these events. We're assuming all three ladies are cool whenever they run into each other around town.
Stewart last reunited with Reed a year ago at a fashion event in Los Angeles.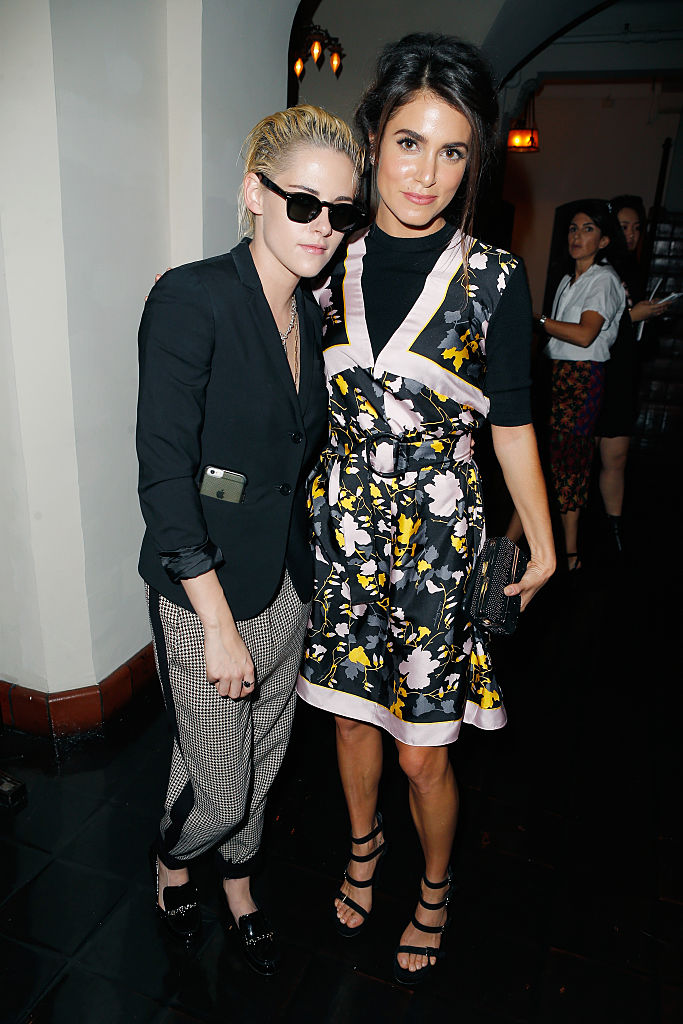 Since Twilight ended, Stewart has mostly stayed in touch with Taylor Lautner and every time they reunite, it's national news.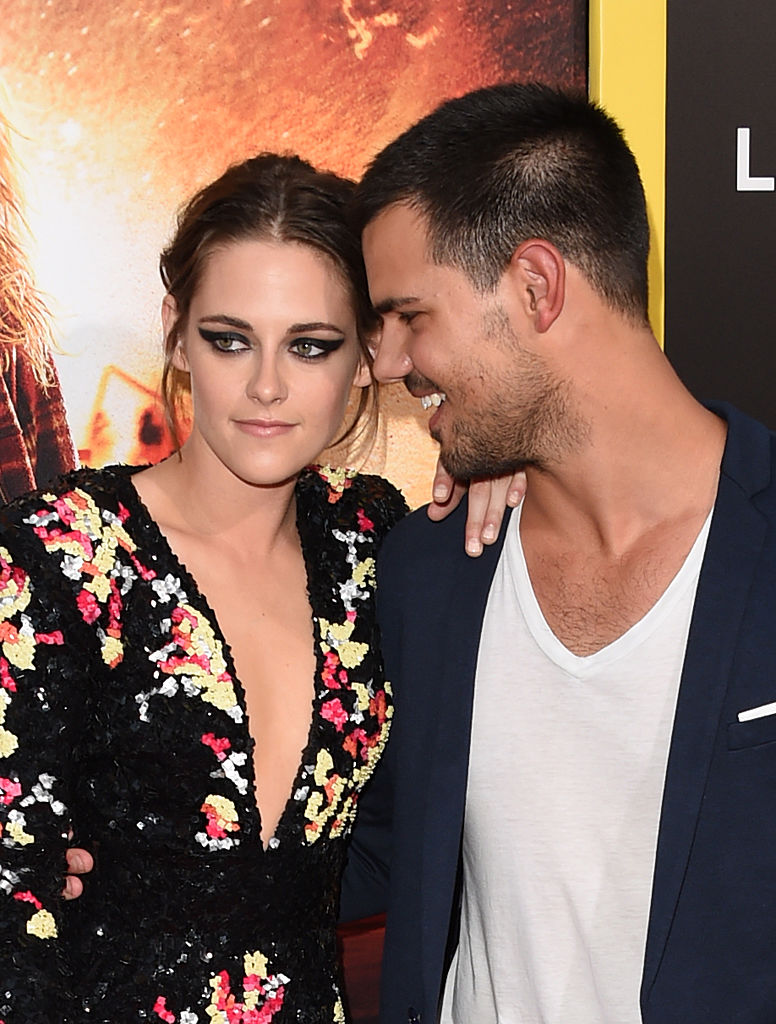 We're happy the girls linked up at the event last night, because in 2011 at the height of Twilight mania, Reed hinted that there was some friction amongst the cast.
"In the beginning, it was innocent and fun, and we were like one big happy family — it was like being at sleepaway camp. And then success comes along and changes the dynamic," Reed once told Seventeen.
Seems like all is well with the cast! Still waiting on that fateful day when the girls also run into Lautner and Robert Pattinson at some awards show, and then we all collectively pass out from nostalgia overload!