If you love mermaids, unicorns, *and* rainbows, you'll want Tweezerman's new collection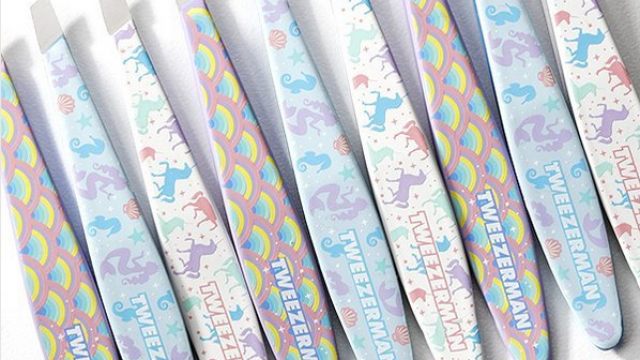 If you love mermaids, unicorns, rainbows, and anything that conjures up the possibilities of a fantasy world, then you'll love Tweezerman's new collection. The brand new Tweezerman Make Believers Collection (which is $17 per tweezer) features their slant tweezers in three pastel fantasy-themed prints: mermaid print, unicorn print, and rainbow print.
This collection provides a rare marriage between utility and fantasy and it could work as an ideal holiday gift for the eyebrow-obsessed friend in your circle. Plus, they're pretty to look at, which is a rare feat for tweezers. They fall closely behind eyelash curlers in the category of "scariest looking beauty tools on the market."
These tweezers look like they were plucked straight out of an episode of Care Bears.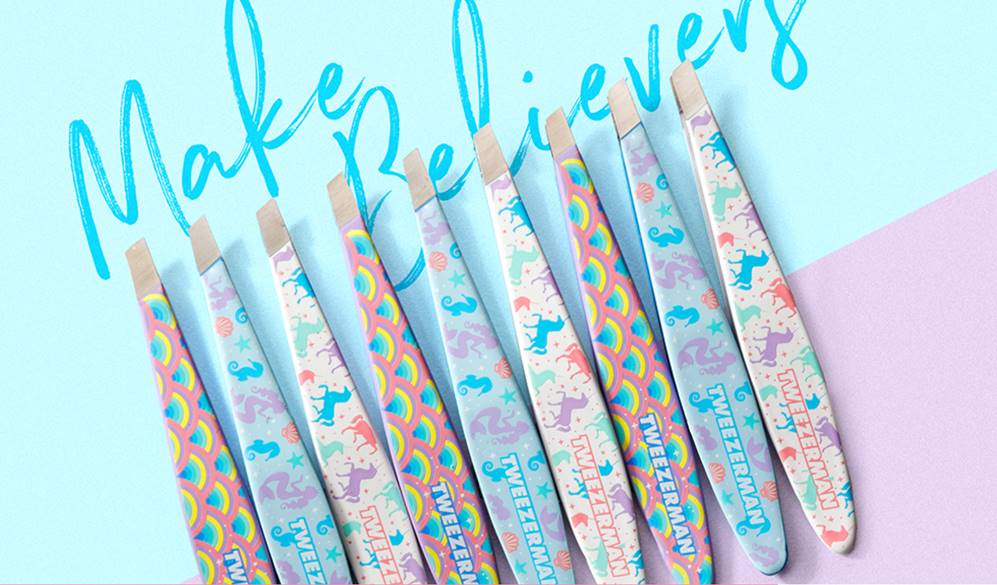 Except in this episode, the bears all have really finely tuned brows and a huge Instagram following.
This collection also provides a fun visual distraction to make plucking your brows (and other face hairs) less of a painful and tenuous task.
How sad can you be when you're plucking your hairs with tiny unicorns?!
If you had to pick one, which print is most up your alley?!
It's a close tie for us.
You can shop the Make Believers Collection on the Tweezerman website now!