This lash comb de-clumps my old mascara and gives me doll-like lashes
Welcome to Game Changers, a weekly series in which we reveal the holy grail beauty products we're loving now—the ones that saved our hair, cleared our skin and, in some way, changed our lives.
If you've ever held on to your favorite mascara for a little too long, then you've probably noticed that after awhile, the formula starts to get clumpy. But that's not what this article is about—this article is about the miracle lash comb that helps to de-clump all of my mascaras and helps me achieve doll-like, wispy lashes. It's the Tweezerman Folding iLash comb.
Apart from defining my lashes to near-perfection, it's also better than the old-school lash-separating tools used in Old Hollywood. It's said that Audrey Hepburn's makeup artist used pins to separate all the icon's lashes to help achieve her famous doe-eyed look. I think we can all agree that Hepburn always looked elegant and put-together, but I think we can also agree that nobody wants to be putting a pointy pin near their eyes. Thankfully, the Tweezerman Folding iLashcomb helps me get the same results that Hepburn got without risking my eyesight, thanks to its nearly accident-proof shape.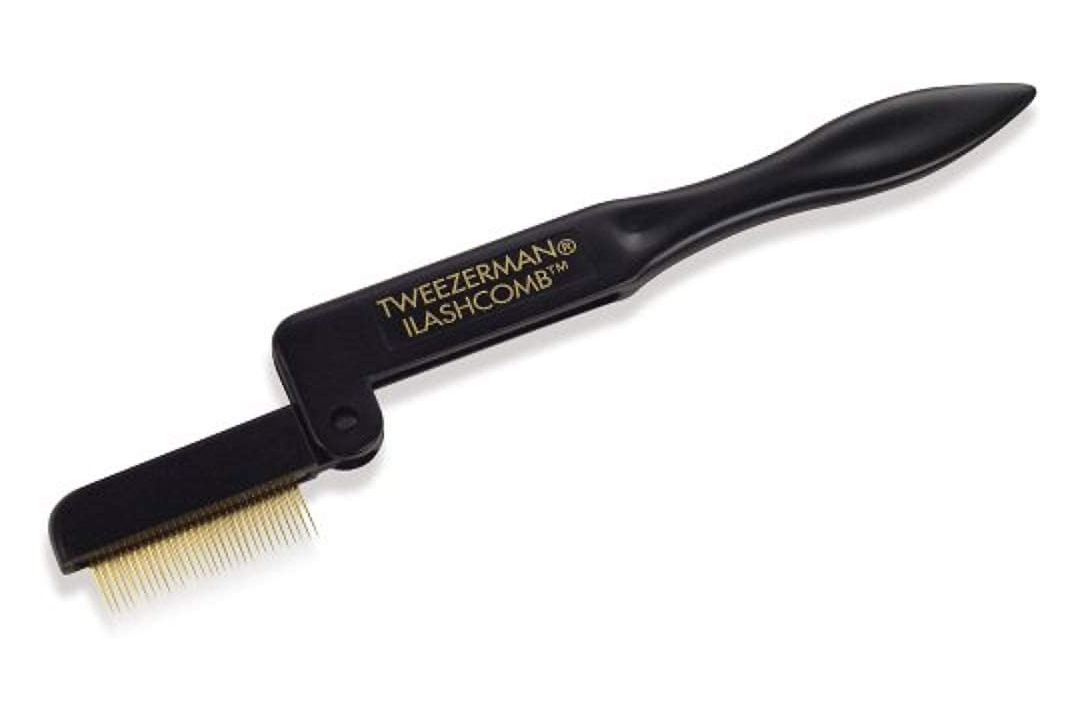 Shop it! $12, Ulta.com 
The Tweezerman Folding iLashcomb features a retractable brush so that you can fold and safely store it in your makeup bag, keeping the comb's teeth sharp and clean. To use, first apply your mascara and, before it dries, bring the comb to the roots of your lashes and gently wedge the teeth in between your lashes and lift. Repeat this lash-brushing motion as many times as necessary to define your lashes and remove excess mascara. The result? Doll-like lashes. Every. Single. Time.
Once you're done using the Tweezerman Folding iLashcomb, make sure to wash it with fragrance-free soap under lukewarm water. This will help clean out any lingering mascara to prevent the risk of getting an eye infection next time you use it.
Honestly, this is the tool that I never knew I needed until I tried it, and now I'm hooked. It makes my mascara look dramatically better, even if it's a brand-new formula that's mainly clump-free. I couldn't recommend it more.