The most fire tweets about the college admissions scandal, for your viewing pleasure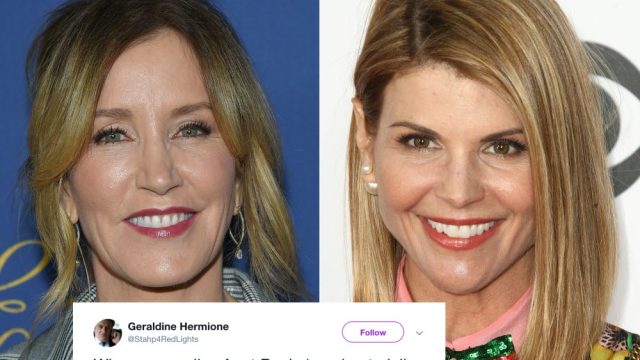 On March 12th, news broke that at least 50 people have been caught participating in a multi-million-dollar college admissions scam. Industry CEOs, Hollywood actresses including Lori Loughlin and Felicity Huffman, college coaches, and SAT/ACT exam administrators have been formally charged with involvement in the largest college admission scheme to date. They stand accused of bribery, cheating, and lying to get their children into some of the country's most elite colleges and universities.
"For every student admitted through fraud," U.S. Attorney Andrew Lelling of Massachusetts said on Tuesday, March 12th, "an honest, genuinely talented student was rejected."
According to CNN, the scheme was orchestrated by William Rick Singer, who was paid a whopping $25 million to get children of wealthy parents into elite schools. Singer facilitated cheating on ACT and SAT exams by bribing exam administrators, as well as university coaches to recommend recruitment (even if a potential student wasn't even an athlete). He would then disguise the bribe payments from his elite clients as donation money, putting it into a "nonprofit" he set up.
And people are rightfully pissed.
https://twitter.com/udfredirect/status/1105795704612704256
Truth be told, we know the wealthy use their influence to gain access into certain institutions (cough, donating buildings). However, we didn't think the reality was this intense.
false
https://twitter.com/udfredirect/status/1105614935667687424
And the fact that so many less privileged kids didn't get spots at these schools because wealthy kids cheated their way in is pretty sickening.
false
And of course, many just can't get over that this involved…Aunt Becky?
https://twitter.com/udfredirect/status/1105499015246954497
According to Singer—who is now facing 65 years in prison—he's reportedly worked with at least 800 parents over the course of his "career." And we have a feeling at least a few more high-profile names will be revealed.