A bunch of people are tweeting to repeal women's right to vote and it is so not cool
A pretty shocking hashtag appeared on Twitter after a recent poll was published that showed the major differences between men and women's voting patterns in the upcoming election.
Nate Silva, the Editor-in-Chief of the analysis website FiveThirtyEight, first published results from a recent poll that showed women's voting patterns in the upcoming Presidential election.
He followed it up with a poll to show how different men's voting patterns were.
These polls show that gender is a major deciding factor in the upcoming election. Women overwhelmingly support Hillary Clinton while Donald Trump has significantly more male supporters.
Yet, rather than use this information to begin a thoughtful debate about why there could be this major gap between men and women's candidate preferences, some Trump supporters began to suggest that women simply shouldn't vote at all.
They called the movement "#RepealThe19th," which refers to overturning the almost 100-year-old 19th amendment that gave women the right to vote. Which totally has us feeling like…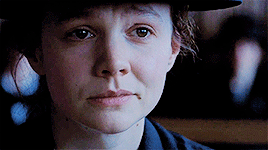 And we were not the only ones who were surprised at the ridiculous response.
But there's a silver lining. Not only are women using the hashtag to band together in solidarity, but it's also become added motivation to get to the polls and get their voices heard.
false
As much as we dislike that something like this even happened, it's awesome to see the positive spin it has taken.