Soon you'll be able to stream live TV on Hulu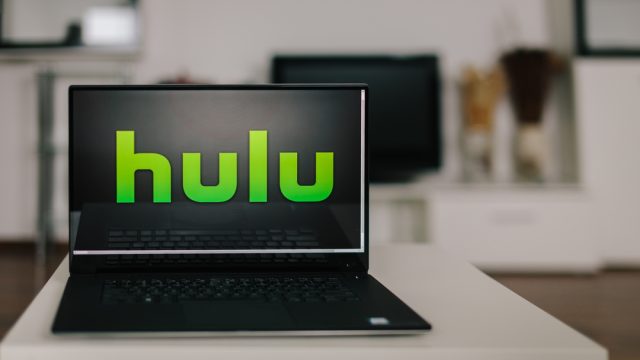 Cordcutters rejoice. Live TV is coming to Hulu and we are the happiest TV watchers in the world.
This week, in a presentation hosted by the Broad City ladies, Hulu CEO Mike Hopkins, revealed the service's intentions to stream live programming. Hopkins was quoted in the LA Times, beaming, "We're going to fuse the best of linear television and on demand in a deeply personalized experience." false
That's right, folks, it's all happening. Well, it's going to happen in 2017, according to Hulu, and it's going to be big for TV watchers. Hulu plans to partner with some major networks like Disney, Fox, and NBCUniversal to bring programing in real time, right to your laptop or phone. This means you could be watching your favorite shows while they happen. GASP!
Your live-tweet game is about to get real.
The changes will resemble a traditional, cable-like bundle service, and the partnership with NBC guarantees shows from affiliates like ESPN, Disney Channel, Fox News, Bravo, E!, Syfy, and FX. Gone are the days when you have to wait to see Cookie Lyon's shenanigans; you can soon watch all the shoe throwing and backstabbing in real time.
For consumers who have traded their cable boxes for wifi, this is huge news. Not only will we get to watch our shows in real time, we can also watch some of our favorite sports teams and games. This is a Hulu-exclusive, and something that competitors Amazon and Netflix haven't come around to yet.
While the details of the upgrade are spotty (TechCrunch reports it might be around $40 a month, and no word on specific shows), it looks like Hulu is on track to make 2017 its biggest year yet. Hopkins projects that Hulu, "will reach 12 million paying U.S. subscribers by the end of May, a 30% year-over-year-growth."
Also coming soon: Hulu Documentary Films, a division of the online service that will offer groundbreaking films that are exclusive to Hulu subscribers. They have also partnered with Live Nation to bring a live concert option that will allow customers to watch select concerts live as they happen. We just officially added Hulu to our Christmas list. false
All this exciting news comes on the heels of Hulu's success with the breakout hit, The Path, and the recently renewed The Mindy Project, and is just further proof that Hulu read our minds, and will now be giving us everything we ever wanted.