TV Characters who prove it's totally cool to be a horny girl
Society's archaic idea that girls should be "pure" and sexually demure while boys are naturally expected to give into their carnal desires has always been incorrect. Straight up, there's absolutely nothing wrong with loving sex if you're a woman. Thankfully, television has brought us sexually empowering female characters over the years who have obliterated society's outdated assumption that girls never think about getting it on. 
If you're a woman who loves sex and have ever felt self conscious about it, these women will certainly offer you support and inspiration. From Blanche Deveraux to Peggy Bundy, here are nine television characters who will prove that it's totally natural and awesome to be a sexually confident woman.
Blanche Deveraux from The Golden Girls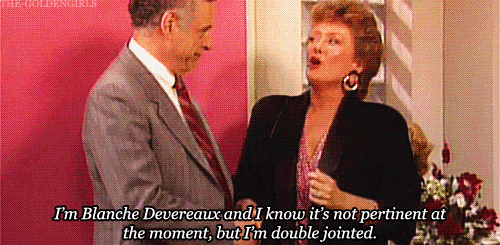 Age couldn't even stop Blanche's powerful sexual desires. Her ability to exude confidence in any situation also made for some pretty entertaining one-liners: "He is so sophisticated and charming and rich and handsome. He fairly screams Blanche. At least, he will when I'm through with him." Some of us may hope to be like Blanche in our own golden years. 
Samantha from Sex and the City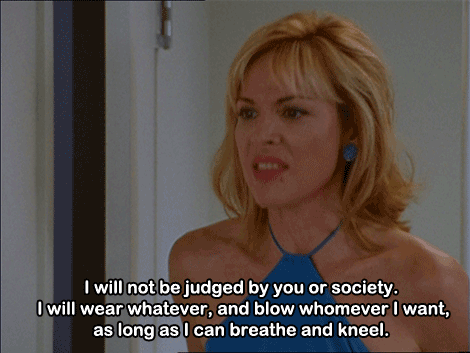 All four of the women in Sex and the City are pretty sex-positive, but Samantha Jones had a no-holds barred approach when it came to sex.
 Ilana from Broad City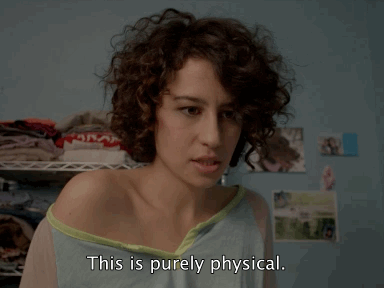 Ilana isn't afraid to show her horniness and always encourages her best friend Abby to do the same.
Elaine from Seinfeld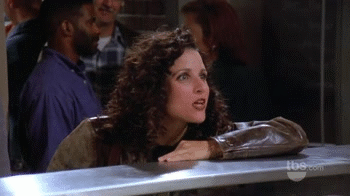 Elaine was the only woman in Seinfeld's boys club, but that didn't stop her from being open about her sexuality. In one episode, she entered a contest with Jerry, George and Kramer to see who could go the longest without masturbating (she lost) and in another episode, joined George in a vow of abstinence where she became stupid from lack of sex.
 Hannah from Girls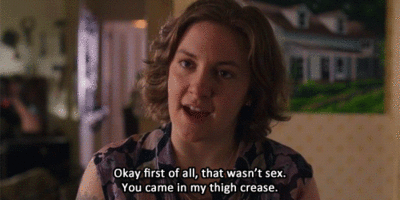 Hannah (Lena Dunham) has had plenty of body-positive sex scenes over the show's five seasons through complicated relationships, random romances and weird hookups. Remember when she played topless ping-pong with Patrick Wilson's character during a two-day affair?
Chloe from Don't Trust the B—- in Apartment 23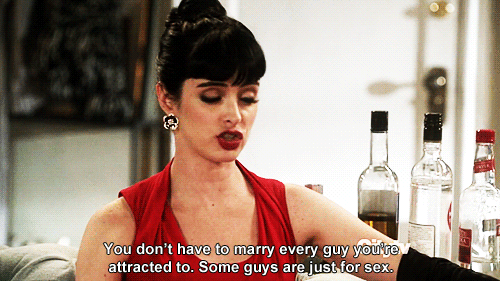 Chloe is the type of woman who does whatever she wants, when she wants and that includes WHO she wants. She isn't afraid to show how much she looooves having sex.
Bo from Lost Girl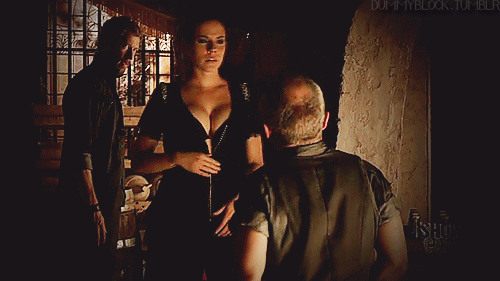 The main character of this Canadian sci-fi show is a succubus and HAS to have sex in order to survive.  Bo owns her sexuality and doesn't discriminate when it comes to partners.
Peggy Bundy from Married With Children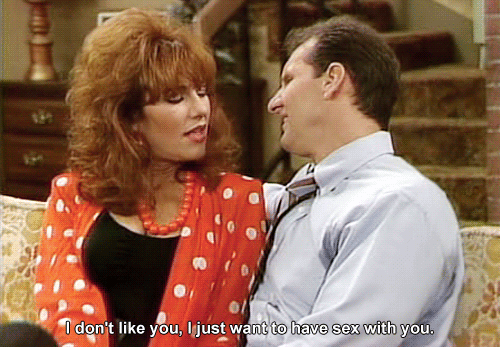 The Bundy family matriarch was never shy when she got in the mood.
Tina Belcher from Bob's Burgers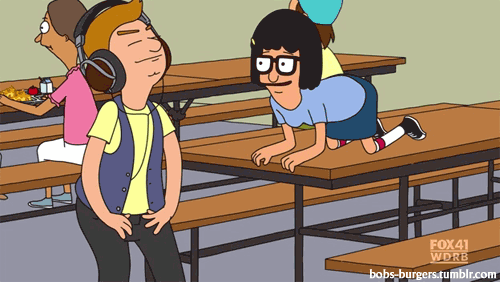 Now this is a woman who isn't afraid to show how much butts and erotic friend fiction turn her on.