Turns out this is the reason why Olivia Munn turned down the role of Deadpool's girlfriend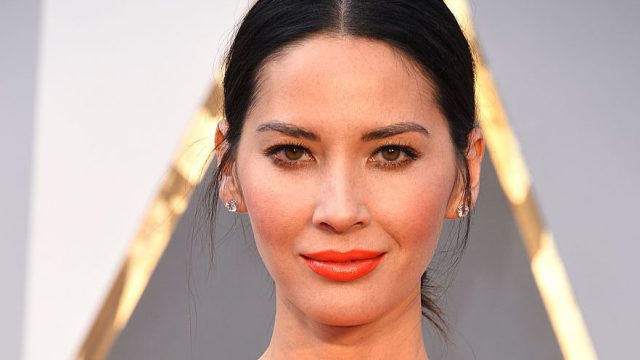 Olivia Munn could have played Ryan Reynold's girlfriend in Deadpool, but she apparently turned the role down. It's hard to imagine WHY anyone would turn down the opportunity to be part of the amazingness that is Deadpool, but Munn explained her reason in an interview with American Way magazine and it totally makes sense.
Her reason was simple: she didn't want to play "the girlfriend." Munn, whose next role is Psylocke in X-Men: Apocalypse, would much rather portray a strong, competent character as opposed to someone who's…well…not. And Psylocke is exactly that — a telepathic, sword-swinging, badass mutant soldier. (Cue: Badass guitar riff.)
"I thought Psylocke was always one of the most lethal characters, and I said, 'Yes, as long as you're not using her to be the eye candy,'" she said. "She has really powerful abilities."
Producers assured her that her character would have an "important presence" in the film, even though her dialogue will be limited. She said that was fine, as long she gets to partake in at least one fight scene.
X-Men: Apocalypse is set to be released on May 27, and we can't wait to see Munn in all her badassery.