Turns out Madonna's daughter Mercy is an incredible gymnast, and there's an Insta pic to prove it!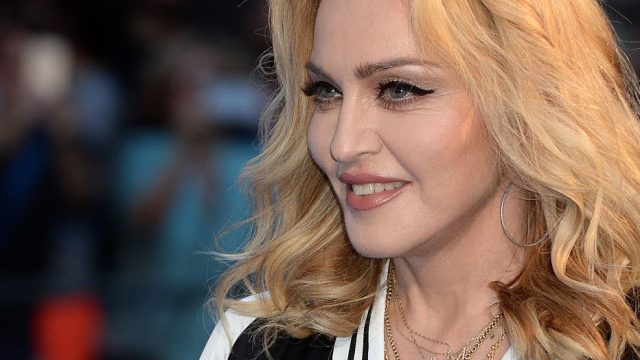 Typically we expect the children of singers to possibly take an interest in music when they're of age. That's why it's pretty incredible that Madonna's daughter Mercy James decided to take up gymnastics instead. As it turn out, this was an incredible call on her part, as Mercy, who is just 10-years-old, is insanely talented with athletics.
Mercy had a big competition recently, and didn't just win one medal — she won four of them. Of course, her Mom — who adopted her from Bvumbwe, Malawi and officially made her part of the family back in 2006 — was incredibly proud.
"Mercy James takes home 4 Medals!" Madonna captioned the photo, followed by a string of very enthusiastic emojis.
Madonna's fans are already referring to young Mercy as an Olympian in training, and we definitely agree — this girl has what it takes.
Of course, the singer also acknowledged Mercy's entire team, as in the end, it's all about teamwork.
Such a sweet photo is almost making us tear up, and we weren't even there!
Madonna is still pretty tied with Malawi. She's actually in the midst of building a Pediatric Intensive Care Unit, and she's hoping to have it up and running in 2017. This short video on the project is definitely a must-watch:
We love hearing stories about Madonna and her gorgeous family partaking in amazing things. As for Mercy, we know her gymnastics career is just starting!