Turning 30 is nothing like I expected — but that's okay
In less than a week, I'm crashing headlong into a landmark birthday: the big 3-0. Throughout my 20s, I expected that turning 30 would mean I'd finally found my place in the wild world of adulthood. But instead of making me feel like I'm about to become a legitimized grown up, turning 30 has left me wondering if I'm failing at adulthood altogether.
Even though I know it's Impostor Syndrome talking, sometimes it really does feel like everyone but me has figured adult life out.
It doesn't help that it's hard to avoid comparing my nearly-30-year-old self to friends, family — and even celebrities. But it seems like I'm definitely not the only one comparing. A 29-year-old musician friend recently lamented, "The Beatles had broken up before the oldest one was even 30!"
While I love John, Paul, George, and Ringo as much as the next person, I never dreamed of being a Beatle when I grew up — but I still had expectations for what my bright and shiny adult life would be like by now.
I thought I'd be farther along in my career, be a homeowner, and have a Master's degree under my belt — maybe I'd be a parent, and I'd finally know how to correctly fold a fitted sheet. Mainly, though, I'd expected to have published a book by now. Instead, an unfinished book is tucked away in a Word document on my laptop — rather than on the shelf at your local bookstore.
I think these unmet expectations throw a lot of us 29-year-olds into a pre-birthday existential crisis — who am I as an adult, and what have I been doing with the last 10 years of my life?
It can feel like you're behind in life and failing. And that only makes heading into another decade even more unnerving. I haven't even finished my to-do list from my 20s; I'm not ready for 30!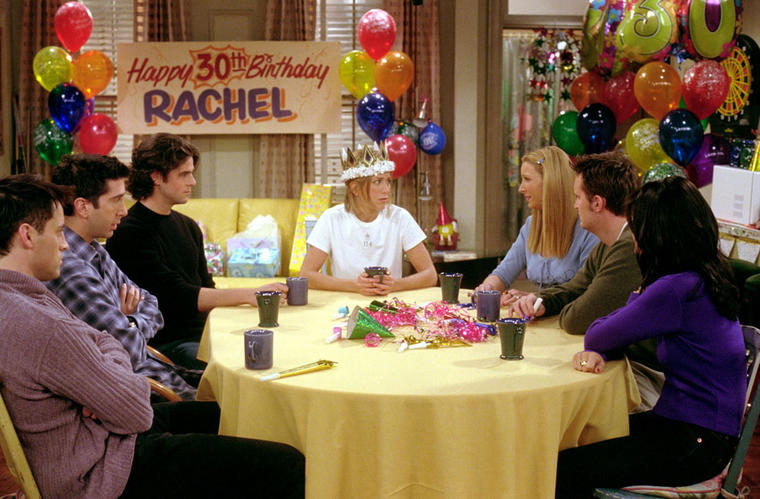 My husband Ian is three years older than me, so he's been testing out this whole being-30 thing for a while, and he says that the waters are fine. But he went through his own minor life crisis when he reached the three-decades mark, so he understands.
His advice has been to think about how much more autonomy I'll have in my 30s compared to my 20s, and I've found that helps.
I remember when I was about to turn 20, it felt like the world had only just opened up for me. I was so newly an adult that I couldn't legally drink yet, and I still internally celebrated every time I signed a form that previously needed a parent's signature. In a lot of ways, I was still just a kid. I didn't have the adult freedoms that come with things like financial independence or  living on your own — which makes it less surprising that I wasn't able to cram nearly as much into the last 10 years as I'd expected.
When I think about turning 30, it makes me want to be more flexible when it comes to my expectations for the next 10 years. I don't know what's going to happen. There have been so many unexpected, weird, and wonderful things that have happened in my 20s.
Things might not have happened as planned, but that's okay. I want to hold my plans for the future loosely.
I feel like the only thing I can truly plan on is being surprised by where life takes me, and I'm looking forward to seeing what's next.
I'm not sure why I thought I needed to have accomplished so much by 30 — it's really just an arbitrary number. I'm realizing that there's no reason I need to have every item on my bucket list checked off before my upcoming birthday. There's a whole lot of life ahead. There's still plenty of time for me to finish that book.
In a few days, when I use my birthday as an excuse to rewatch "13 Going on 30" on Netflix while eating an entire bowl of guacamole, I'm also going to use this milestone to remind myself to look forward. Turning 30 looks nothing like I'd imagined, but that's okay. I think my 30s have the potential to be my best decade yet.