This is how Tumblr is helping their users during Mental Health Awareness Month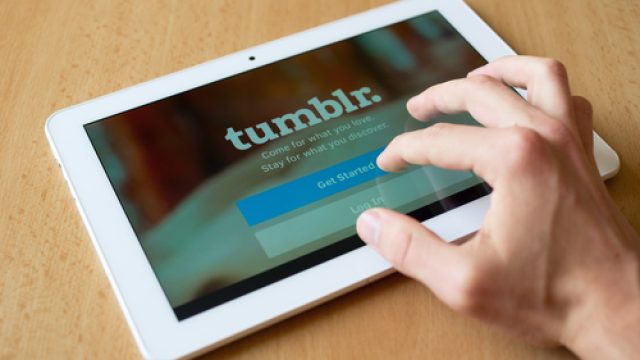 It's Mental Health Awareness Month, and Tumblr wants its users dealing with mental illness to know they're loved, supported, and not alone.
All throughout the month of May, the blogging site will be adding content to its platform dedicated to mental health and wellness, Post It Forward. 
Since its creation two years ago, Post it Forward has served as a "safe haven for users to talk about things they were struggling with — like bullying, self-harm, and mental illness — by sharing moments of positivity, self-expression, social change, and empowerment," Tumblr wrote in a press release.
"Since then, the platform has become a leading source for mental health and wellness resources," they wrote.
Cool things will he heading to Post It Forward this month, including (but not limited to!) a Mental Health Month Sticker Pack, editorial content, and answer times with celebrities like Brittany Snow, Cynthia Germanotta (Lady Gaga's mom!) and best-selling author Kelly Williams Brown in which the celebs will discuss their own mental health struggles.
Any users curious about Mental Health month can message @TumblrBot 24/7 to get mental health information, see prompts that will help them create awesome content of their own, and receive encouragement.
And Tumblr is practicing what they preach: They've partnered with the National Alliance on Mental Illness to fight the stigma surrounding mental illness and make Tumblr a stigma-free company.
You can get more information here!