"Tucked-in hair" is THE new low maintenance hair trend. So, we tried it.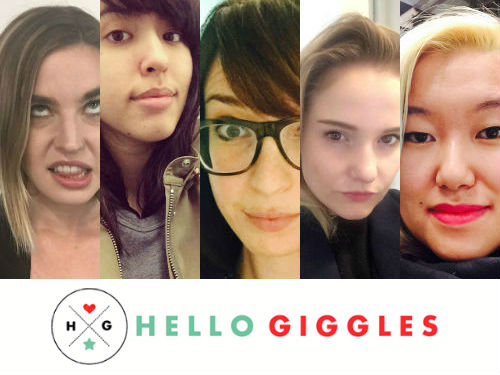 If you have or have had hair that's longer than your shoulders, there is a 100% chance that you've tried tucked-in hair in your lifetime. The trend, as written up by Brit + Co, is this: "Armed with a turtleneck, sweater or scarf, you simply leave your ends tucked into your top to spill out faux bob-style like you just don't care. So effortlessly chic, right?"
https://www.instagram.com/p/3Jkc7dn_Vk
Right — since in this case, "chic" means kind of messy, but in a cute and actually natural way. Though the examples you'll find on Instagram or Pinterest look professional in that street style way, several of the HG staffers pointed out that anyone who's ever thrown a shirt over their head or lived in cold weather and tried to trap your head heat via a giant chunky scarf has definitely achieved the effect before. And so, we decided to test this "effortlessly chic" trend on ourselves, sans all-neutral outfits, natural lighting, and modeling instincts. Below, our thoughts on the "tucked-in" trend: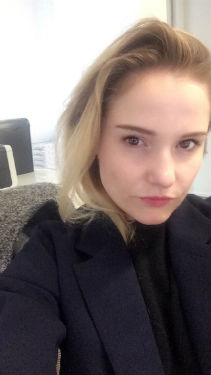 "I really like the concept of this, but it wasn't as easy as I thought to get it looking right. It took a bit of maneuvering before I didn't look like an old-timey 1800s gentleman. Or Mozart." — Leonora Epstein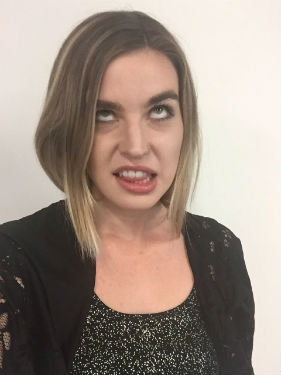 "I like pretending that I have a fashion bob without actually going for the chop. Or using bobby pins. However, this do did not stick — my hair was creeping up my collar within minutes and tickling my neck. Rude." — Christina Wolfgram
"I've been doing this forever! It's a great way to style your hair without doing ANYTHING to it, and it makes me look like I have choppy hair. All the win." — Gina Vaynshteyn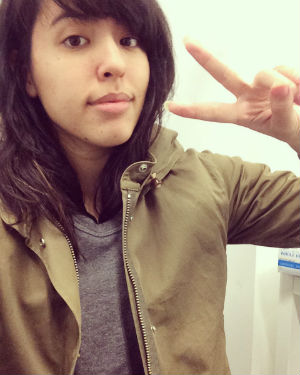 "I didn't know this was a trend. I unintentionally do this every day." — Gina Mei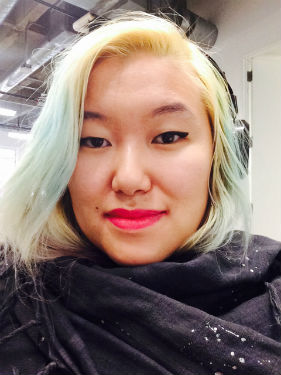 As for myself? I have the same problem with tucked-in hair as I do with turtlenecks — my neck gets itchy and/or sweaty, and my hair gets staticky. However, as a quick way to see how you'd look with shorter hair, tucking it in is fantastic, and better than trying to half-flip and hide your ends.
Our overall verdict? Tucked-in hair is as much of a "trend" as brushing your teeth, but it's a quick and easy way to create some floofy volume with your hair, "try out" short hair, and/or keep warm. That said, the next time you accidentally tuck your hair into your shirt, try keeping it there and wearing it out. You might just become somebody's #hairspiration.
Underlights are our newest hair trend addiction
The most popular vibrant hair trend finally has a name: Colorombré
(Selfies courtesy of their respective takers)