An airport employee just nearly ruined Chelsea Peretti and Jordan Peele's honeymoon, and she told Twitter ALL about it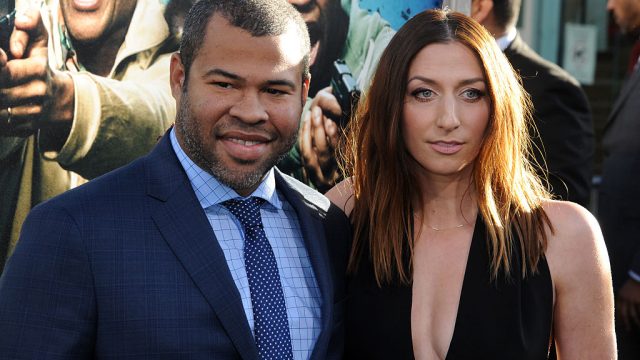 Congratulations are in order, as are retweets. Chelsea Peretti and Jordan Peele just got married, and though it seems their wedding went off without a hitch (they got hitched without a hitch, get it?), their honeymoon is a different story. While trying to board an airplane at Los Angeles International Airport (LAX) to leave for their honeymoon, Jordan Peele was told by an airport employee that he wouldn't be able to get on the flight — this is where the trouble (and the tweets) started.
The reason Peele was denied entry to his flight? His passport apparently looked "a little worn," or at least that's what Peretti and Peele were told by the employee. false
She then said (in all caps, of course), "SOLO HONEYMOON SHOULD BE COOL TOO!" presumably while Peele worked out the situation. false
Here's where we really start to feel bad for the newlyweds. The airport employee apparently gave them some greeting card wisdom while Peretti started to shed a few tears, and as we all know, that never really helps matters. false false
At least she had a sense of humor about the situation, and how strange it was that a "slightly worn passport" could stop a person from getting on an airplane (to their honeymoon, no less). false
He finally got on the plane, however, and Peretti started tweeting about the Brexit and asking her followers questions about jetlag. false
Oh, Chelsea. You always make things interesting. We wish you two the best — and we also hope that before your next trip, you both renew your passports, just in case.
*This post has been updated to reflect the fact that it was an airport employee rather than a TSA agent.