Pack these TSA-friendly and healthy snacks for your next flight
Recently, I've found myself on planes a bit more than usual, and that means I've had lots of airport terminal time. I'm trying to keep with a healthy eating plan, and the healthy options behind the TSA checkpoints are a bit iffy. "Healthy" food stands are short on truly healthy options–a Caesar salad, the lowest calorie option I could find for lunch while on my way to Chicago last month, had more than 500 calories. And the prices! A bag of pistachios, which had 5 servings, was $15. That's why I've learned to adopt the Boy Scout motto when it comes to flying and eating: "Be prepared."
TSA has rules about what you can and can't bring with you. You'll have to purchase your water once you're through security, but all of these options are TSA-friendly.
1 Almonds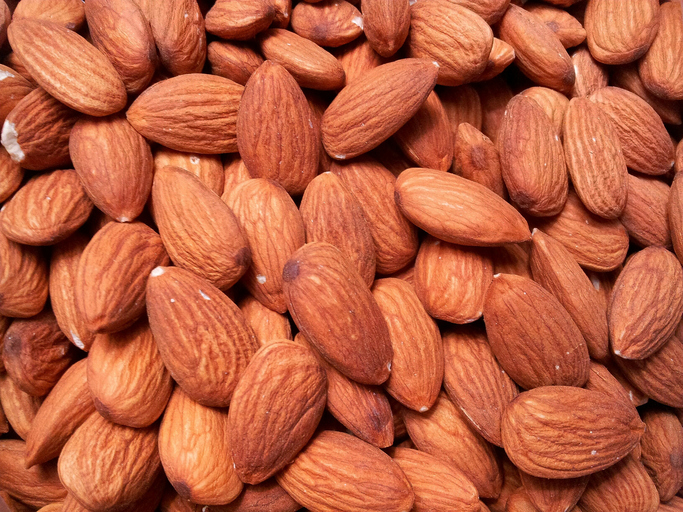 Nuts are great to keep in your carry-on, backpack, or purse. They pack easily, are very filling, and provide a rich serving of fats, fiber, and protein. To avoid overeating, buy a larger bag and separate into smaller servings in zip-top bags or reusable pill boxes.
2Single-Serve Nut Butter Packets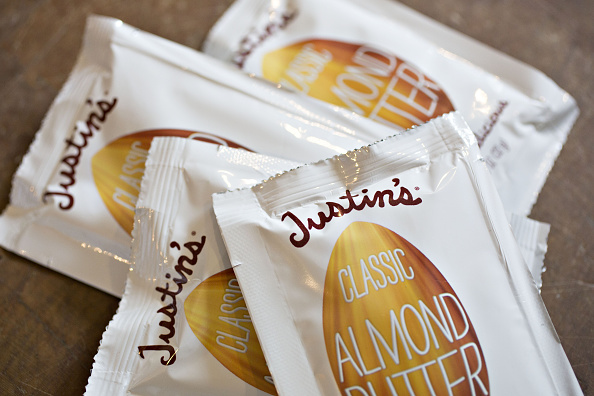 Small jars are too big for security, but individual packets are just right. They're mess-free, easy to tote, and one packet acts as a great snack. Eat it by itself, or buy an apple or banana in the airport. I like Justin's and Betsy's Best.
3Instant Oatmeal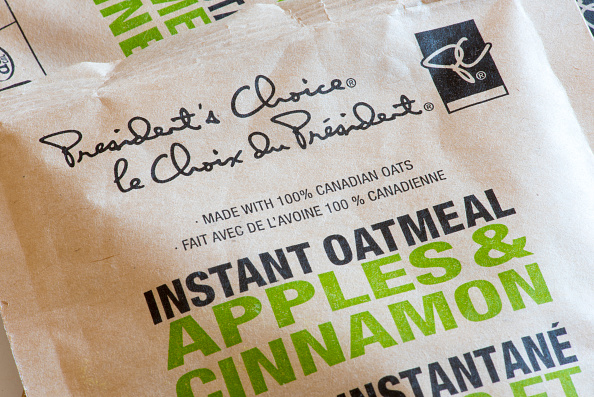 I save money when traveling by eating breakfast in my hotel room, but there's no reason you can't bring oatmeal as a snack, too. Stop by a coffee shop, ask for a cup of hot water, an extra cup, and a spoon. Combine, stir, and you've got a portable breakfast or filling snack.
4Nut and Fruit Bars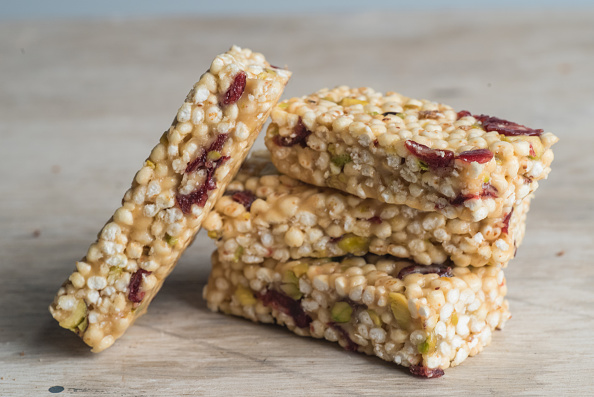 If ever there was a food that made eating while traveling easier, it's the bar. So many combinations, so many great ways to fill up. My personal favorites: Kind's Dark Chocolate Nuts & Sea Salt and CLIF's Organic Dark Chocolate Cherry Almond.
This article originally appeared in Cooking Light.
Related Links
Traveling? Here's how to keep from overeating
1-cooler, 1-weekend trip
Road trip: healthy convenience store foods