Trump tweeted thoughts and prayers to the wrong state after the most recent mass shooting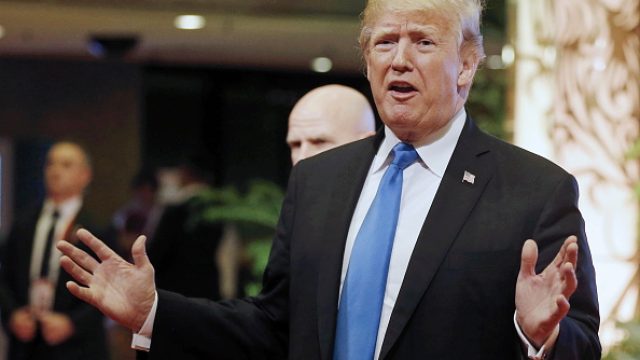 On Tuesday, November 13th, a gunman went on a deadly shooting rampage in Rancho Tehama, a small town in Northern California. The suspect killed five people, including his wife, and injured at least 10 before police shot and killed him. President Donald Trump took to Twitter to express his condolences to the victims. But he seemed to confuse the tragedy with a different one.
"May God be with the people of Sutherland Springs, Texas," he wrote in a since-deleted tweet. "The FBI and Law Enforcement has arrived."
The Sutherland Springs shooting took place on November 5th, when a gunman attacked a local first Baptist Church, killing 26 people and injuring about 20 others. Trump's deleted tweet in response to the California shooting was similarly worded to the tweet he wrote on November 5th.
"May God be w/ the people of Sutherland Springs, Texas. The FBI & law enforcement are on the scene," his original tweet read. "I am monitoring the situation from Japan."
The Trump team quickly deleted the mistake, but not before the people of Twitter noticed. Some users speculated that Trump had copied and pasted his message, while others were merely shocked such an egregious error could be made by the president about mass murder. Others suggested that Trump confused the two events because mass shootings have become so tragically common in the country.
This isn't the first time Trump has made headlines with his Twitter typos. In May, Trump baffled Twitter users with a since-deleted tweet about "constant negative press covfefe" that became the subject of many memes.
But confusing two mass shootings isn't something to laugh about.
The president's lack of attention to detail is both callous and disrespectful to the victims and their loved ones. Our hearts are with those affected by both shootings, and we can only hope that the president will be more careful going forward when tweeting about events of such gravity. Or, better yet, that he not tweet at all.