Donald Trump is selling Halloween MAGA hats, which is a total disgrace to the holiday and to America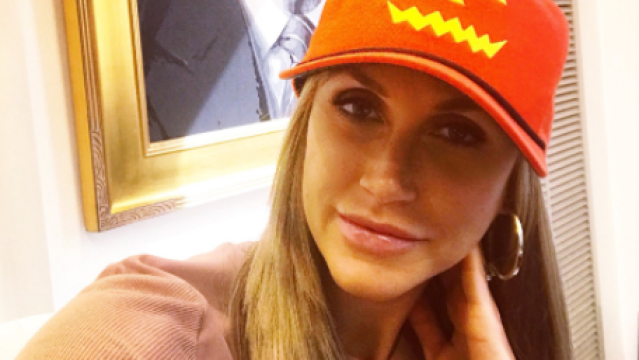 Donald Trump will likely be one of the most popular costumes you'll see this Halloween. But even so, the real-life Trump is making his own personal mark on the holiday the best way he knows how. Trump is selling $45 Halloween-themed MAGA hats, and the internet has thoughts on the matter.
Trump's  regular "Make America Great Again" cap has gotten an orange makeover and now sports a yellow jack-o'-lantern face with the logo on the back. We're not necessarily saying that we're in this camp, but some could say that this cap is almost self portrait-like when it comes the commander-in-chief.
The newest installment to the MAGA headwear line was bound to cause a stir online. After Eric Trump's wife Lara tweeted out a photo of herself wearing the hat, Twitter users were almost certain some sort of Halloween trickery was afoot.
It's all too ironic.
(And let's not forget how Rep. Frederica Wilson caught flack recently for her hat fashion.)
Proceeds from the already sold out limited-edition MAGA hat have gone towards the Trump-Pence committee, which raises eyebrows for some. In light of the recent devastating natural disasters affecting the U.S., Trump ~could~ have donated the proceeds to Puerto Rico, California, or the numerous other areas that are currently struggling. false
Whether you're into Trump's merchandise or not, when so many fellow Americans are in dire need of help, it's important to prioritize where your donation funds are going. Giving aid to those in need is the best thing one can do to actually "Make America Great Again."