Donald Trump said something *else* super misogynistic, and also homophobic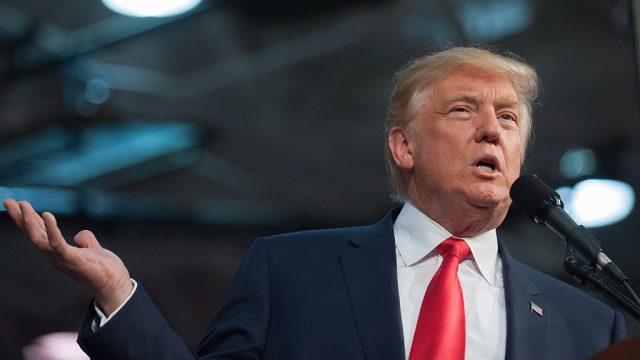 Ugh, ugh, ugh. Like, guys, we're not gonna tell you how to vote, but we're pretty grossed out right now. Why? Because Trump said yet another misogynistic thing. And it's homophobic. According to The Advocate, a leaked Apprentice transcript shows Trump being super cruel about a woman's skin, and also aggressively protesting that he isn't gay.
The transcript, obtained by The Huffington Post, showcases behind-the-scenes conversations from a 2010 episode where contestants were supposed to make over country singers Emily West and Luke Bryan. Which seems harmless… but obviously couldn't be, because Trump was involved.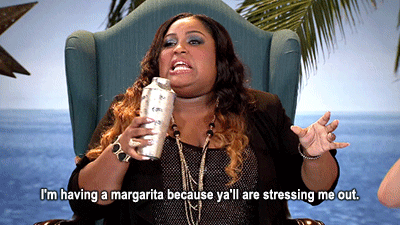 On West, he said,
"But her skin, her skin sucks, OK? I mean her skin, she needs some serious fuckin' dermatology."
Like, WTF, you guys? This is so MEAN. It's just straight up cruel, and so, so not okay. This clearly isn't a new thing for Trump, as treating women like objects and being devastatingly harsh (and straight up violent) seems to be a regular thing in Trump's domain.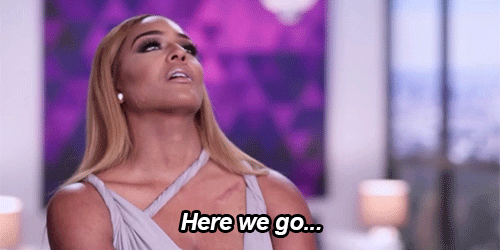 And then when it came to Bryan, Trump said,
"Personally, I am, as you probably heard, not a gay man, but I think he's better-looking [than] Emily, OK?"
Really, Trump? Because saying a guy is good looking obviously means you MUST BE GAY, right? Um, no. Not how that works, and also it's super homophobic to freak out about the idea of people thinking you're gay. So much no, to all of this BS.