Trump lied about how much he paid for Melania's engagement ring, weirdly suggesting he paid a lot less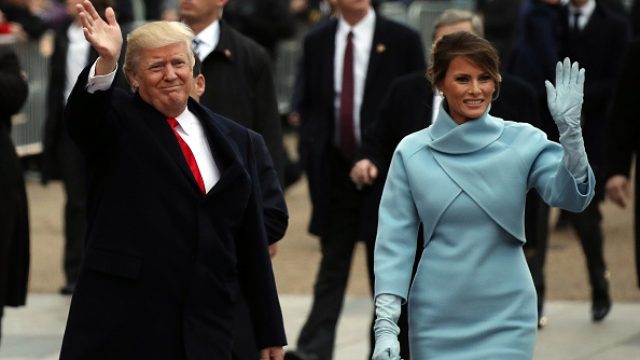 President Donald Trump is notorious for stretching the truth. In 2017 alone, Trump's falsehoods totaled nearly 2,000. And, apparently, one of the things Trump has lied about is how much he spent on First Lady Melania Trump's engagement ring.
In a bizarre twist, the president didn't exaggerate the price to make himself look wealthier. Rather, Trump actually paid more for the ring than he said he did. In 2005, Trump boasted to the New York Times that Graff Diamonds had sold him a $1.5 million ring for half of its retail price, implying that the jeweler was happy to sell Trump the ring for recognition value.
But Graff's chairman Laurence Graff told Forbes in an email that Trump received no special treatment due to his celebrity status; he paid full price for Melania's engagement ring, which features a 10-carat emerald cut diamond. The company's CFO, Nicholas Paine, confirmed Graff's statement.
"We don't sell items for publicity value," Paine told Forbes. 
Graff and Paine reportedly declined to say exactly how much Trump paid for the ring.
Trump bought Melania another Graff ring for their 10th anniversary, with a whopping 25-carat stone as the centerpiece. The First Lady was heavily criticized for sporting the $3 million diamond in her official White House portrait, with many saying that the ring could fund several government programs that Trump planned to cut.
https://twitter.com/udfredirect/status/848933689597755392
Trump's lie about Melania's engagement ring is only the latest of the president's "alternative facts." (One of the president's more recent falsities is his claim that his State of the Union Address was the most-watched of all time. Not so.) While it might seem surprising that Trump would downplay the cost of this ring, the claim that Graff was thrilled to accept attention from Trump as payment fits the president's pattern of narcissism. It's important that we all continue to call out the president's lies, no matter how trivial they may seem.