Trump just banned transgender people from serving in the military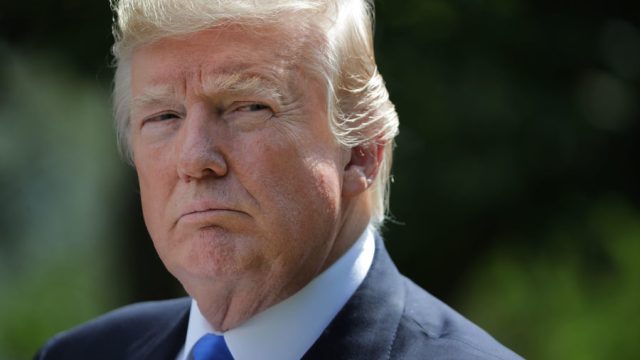 Based on a series of disheartening tweets posted by POTUS this morning, it appears that transgender citizens have been banned from open military service. This is a direct policy reversal to one that was enacted by the Defense Department under the Obama administration, which would have allowed transgender people to openly serve (the policy was still under final review at the time of today's announcement).
President Trump cited that the country needs to "focus on victory" and can't be "burdened" by the medical costs of transgender service men and women as reasons for his decision.
Here was the announcement in its entirety:
https://twitter.com/udfredirect/status/890193981585444864
https://twitter.com/udfredirect/status/890196164313833472
https://twitter.com/udfredirect/status/890197095151546369
Meanwhile, a 2016 Rand Corp study commissioned by the Defense Department found that permitting transgender people to serve openly would have a "minimal impact" on military effectiveness and health care costs (largely because there are relatively few transgender people serving). The study estimated that health-care costs related to transgender service men and women would likely range from $2.4 million and $8.4 million per year, which makes up an "exceedingly small proportion" of total health care expenditures.
Basically, this decision makes no sense on any rational grounds.
Former congressman Brad Carson, who worked closely with the Obama administration on transgender reform in the military, commented on the reversal, stating that,
"It will force several hundred openly transgender service members out of the military. This will be personal tragedy for them, but it will be a professional loss for the military, and it's going to invite litigation that will distract the Department of Defense for months, if not years, to come.
Needless to say, there is already public outrage over the decision, as well as an outpouring of support for the transgender community and transgender people currently serving in the U.S. armed forces.
false
We are heartened by the rallying cries from those who do not support this decision, and if you feel passionately about this issue too, don't hesitate to let your representatives know.