In terrible news: The Trump administration just passed a rule that will restrict funding for abortion clinics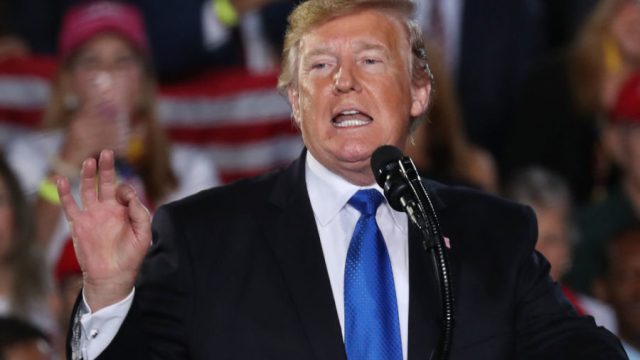 Donald Trump and his administration have officially issued a rule that will restrict federal funding for abortion clinics—including Planned Parenthood. The new rule, issued today, February 22nd, will prevent organizations from providing abortion-related services if "performed in the same facilities as other services that are financed by federal funds," according to USA Today. It would also mean that women and families will not be able to receive abortion referrals to other clinics either—aka a "gag rule" of sorts. Leana Wen, president of Planned Parenthood, condemned the new rule as "unconscionable and unethical."
"Imagine if the Trump administration prevented doctors from talking to our patients with diabetes about insulin, she said. "It would never happen. Reproductive health care should be no different."
At the heels of the announcement, several Democratic politicians declared that they'd be pursuing legal action. Letitia James, attorney general of New York, wrote on Twitter, "These new rules are dangerous & unnecessary. New York will not stand by as this administration puts New Yorkers' & millions of Americans at risk. We will take legal action."
Marjorie Dannenfelser, president of anti-abortion organization the Susan B. Anthony List, called the rule a "decisive action to disentangle taxpayers from the big abortion industry led by Planned Parenthood."
The Department of Health and Human Services first proposed the rule in May 2018. It emulates a policy signed by Ronald Reagan in 1988—one that was ultimately overturned. If you're concerned with this new ruling, contact your representative and let them know asap. And if you're able, you can donate to Planned Parenthood—the more private donations the organization receives, the less they must rely on what is looking like precarious government funding.