These three sisters survived the Las Vegas shooting, then they were bullied out of school
On October 1st, 2017, the Trujillo sisters, Jacqueline, Isabella, and Francesca—who were 17, 15, and 13 at the time—attended the Route 91 Harvest music festival. What was supposed to be an evening of fun, treasured memories, and country music on the Las Vegas strip turned into a horrific moment in U.S. history: a gunman fired into the densely packed festival crowd, killing 58 and injuring 851 in the country's deadliest mass shooting to date. For many of us, the terror and tragedy that the Trujillo sisters faced that night still feels as unfathomable as the idea of them returning to any semblance of normalcy afterwards. Still, you might assume—or at least hope—that their days following the Vegas shooting, an event so publicly traumatic, would be filled with empathy, compassion, and comfort.
But when the girls returned to school on October 3rd, they encountered unparalleled cruelty in the form of jokes and, in some cases, total indifference. Now, they're calling for more attention to bullying—and a more compassionate world.
"Upon returning, classmates were inconsiderate and acted horribly," Francesca recounted to HelloGiggles. "People would imitate the sounds of gunshot noises and pop their chip bags on purpose."
Isabella encountered similar behavior, noting that the school failed to intervene when the bullying got particularly bad. "I have always been there to comfort others in times they need to be comforted or helped with anything. However, when I returned I did not receive any comfort. Instead, I was bullied and did not receive any help from others. My classmates would make jokes about Route 91."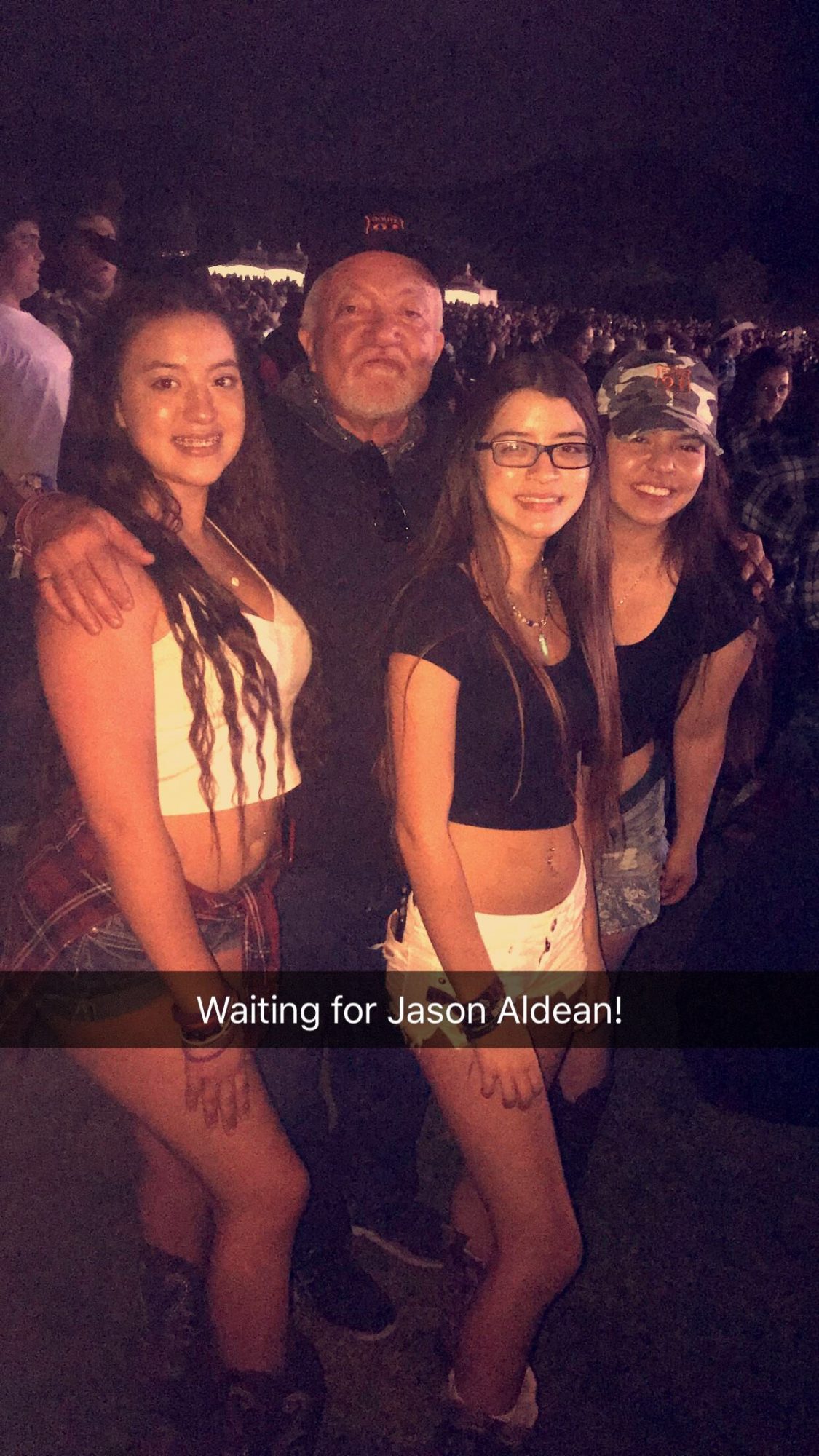 Jacquelyn's experience differed slightly from her younger sisters'. While she wasn't necessarily met with overt teasing from her peers, she did face shocking apathy from the staff. "Nobody knew what my family or I were going through at the time, but no one asked, either," she explained. "It was big news for the first couple of days between classmates, but it wasn't discussed by teachers, and when I reached out to [the] administration for help, it was brushed off and ignored."
Between the events of the shooting and the vicious treatment from their former classmates and educators, the Trujillo sisters experienced extreme conditions that laid the foundation for post-traumatic stress disorder, or PTSD. For a long time, PTSD was defined as something triggered by a singular, highly traumatic event. However, research as recent as the 1990s concluded that repeated, sustained trauma—like bullying, for instance—could also provoke the disorder. Not only did the Trujillo sisters' schoolmates fail to empathize with their initial trauma, they also failed to understand how their behavior could bear potentially long-lasting effects for the victimized, such as depression, substance abuse, and suicidal ideation.
Despite the high stakes, the girls still aren't seeking total understanding from those who refused to show them compassion, according to Isabella. "I wish my classmates and teachers would have understood that it is okay to not understand what I went through, because I would never wish for anyone to experience the pain and helplessness I felt, but that PTSD is not a choice," she said. "I did not choose to go through what I went through or feel the way I do."
Unfortunately, the teasing didn't cease, and with virtually no support from the administrators, the Trujillo family made the decision to withdraw from the school altogether. They opted for homeschooling via Nevada Virtual Academy, and took note of the positive changes almost instantly. Not only were they able to cultivate a nurturing learning environment for themselves, they also found the supportive community they needed through fellow homeschooled students and each other.
The online school has become an integral part of the sisters' ongoing journey to finding peace and healing."Once I switched to Nevada Virtual Academy, it was a complete 180," Jacquelyn said. "The care and compassion I received from my classmates, teachers, and administration gave me faith in humans in a time that I lost a lot of it." Both Francesca and Isabella also noted that the family they've fostered with other survivors of the Vegas shooting has been a crucial part of their healing process.
October is National Bullying Prevention Month, and the Trujillo family is channeling their experience with bullying into a desire to see a more commonplace sense of compassion in all of our communities. "With October being National Bullying Prevention Month, I would love to see people not only act when seeing bullying, but to turn this month into positivity," Francesca said. Isabella added, "I would like to see others supporting people or smiling at others. You never know what others are going through or feeling and being mean is not going to help their situation."
Jacquelyn, who is now a Private First Class soldier for the Army National Guard, issued a more specific challenge. "I think a perfect way to achieve this is by participating in the 58 random acts of kindness," she said. "Kids and even adults don't realize how much one small act can make a difference, even if it's as simple as checking up on someone, sitting with someone who's alone, doing chores without asking, buying someone's coffee, etc. The 'smallest' things make the world of difference without us even realizing, and I want to see more of that done."