What we know about the driver of the truck that killed eight people in New York City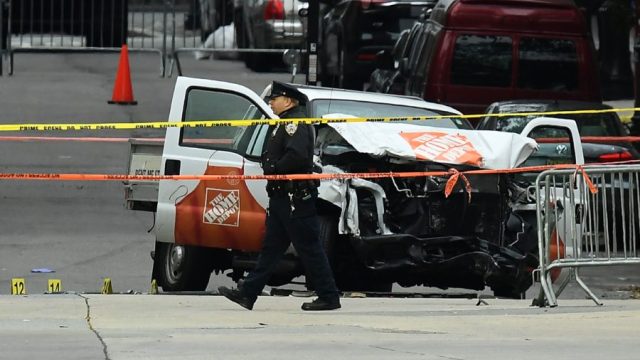 In the immediate aftermath of the truck crash that killed eight people and injured nearly a dozen more in New York City, law enforcement officials have started investigating the suspect behind the attack to learn more about his motives and potential links to terrorist groups.
The suspect has been identified as a 29-year-old man named Sayfullo Habibullaevic Saipov. According to CBS News, Saipov, a native of Uzbekistan in Central Asia, has addresses in both New Jersey and Florida.
Saipov reportedly moved to the U.S. from Uzbekistan in 2010 and has been a truck driver and an Uber driver in the recent past. He doesn't appear to have an extensive criminal history, with CBS finding only four traffic tickets to his name.
A spokesperson for Uber confirmed to CBS News that Saipov has been banned from the app, though he did successfully pass a background check to become a driver. Investigators are looking into whether Saipov has links to wider groups within ISIS or if he acted as a "lone wolf," and they are also looking into his residences, vehicles, and electronic devices for signs of plans leading up to the attack.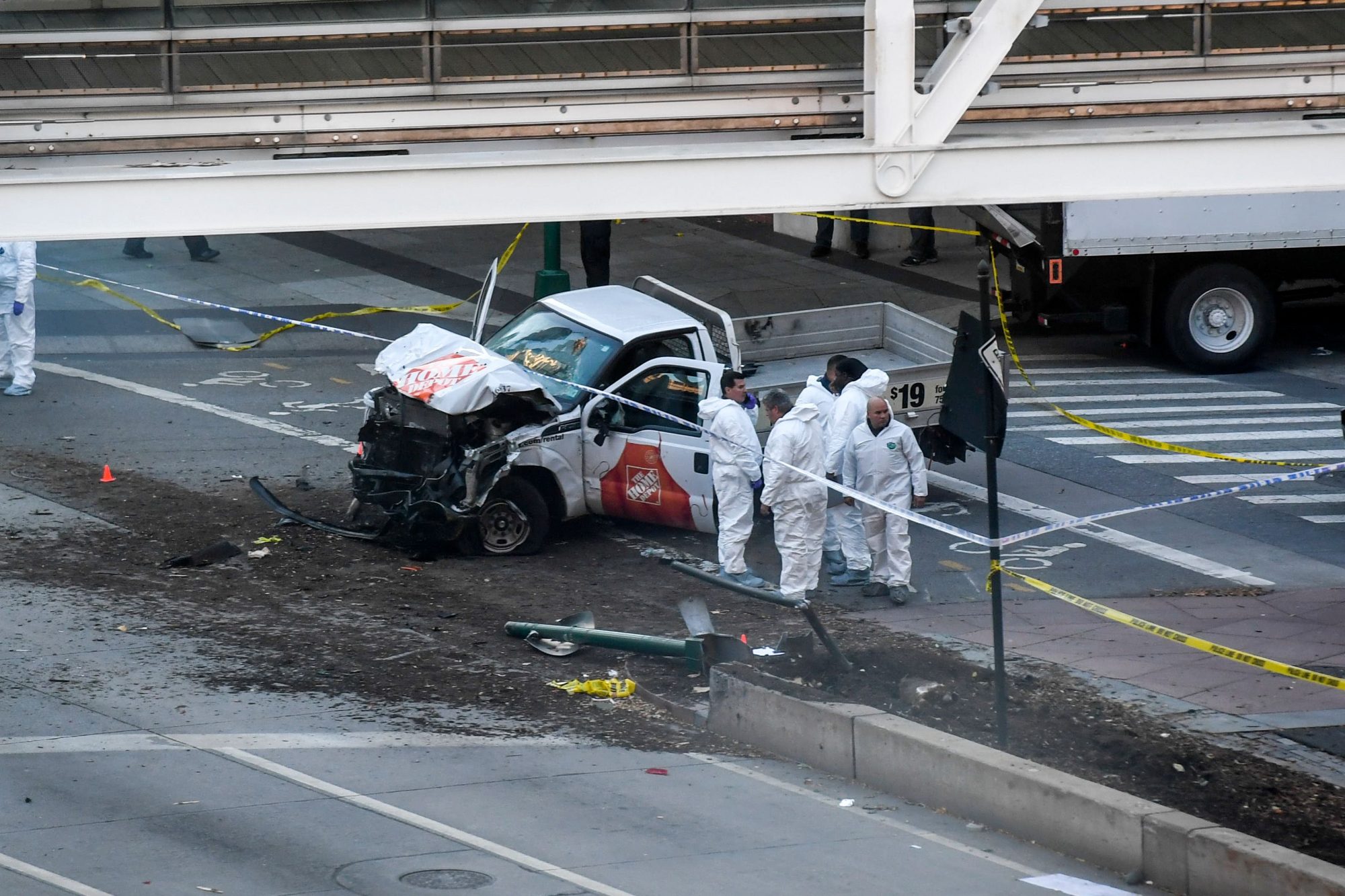 According to CNN, New York Governor Andrew Cuomo said today that it appears that Saipov was "radicalized domestically," adding, "The evidence shows — and again, it's only several hours, and the investigation is ongoing — but that after he came to the United States is when he started to become informed about ISIS and radical Islamic tactics."
"We have no evidence yet of associations or a continuing plot or associated plots, and our only evidence to date is that this was an isolated incident that he himself performed," Cuomo continued.
Law enforcement officials told CNN that Saipov "has been linked to social media accounts that contain ISIS-related material." Investigators have already begun searching Saipoy's residences in both New Jersey and Florida.