Troian Bellisario and Patrick J. Adams announced the birth of their first child with this adorable Instagram pic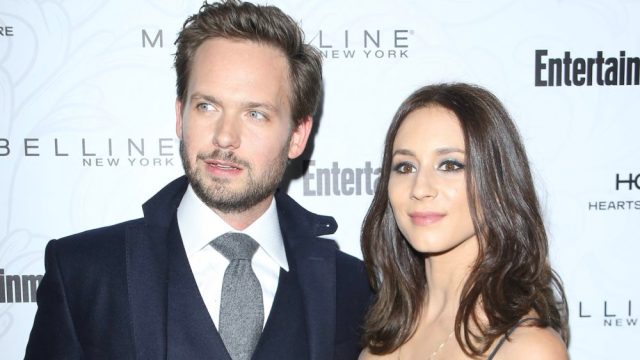 Congratulations are in order! Pretty Little Liars star Troian Bellisario and husband Patrick J. Adams of Suits have announced the birth of their first child—a daughter.
Bellisario shared the news today, October 8th, posting a heart-melting Instagram pic of her newborn daughter's tiny hand clutching her parents' fingers. Adams shared the same photo, which he captioned with a joyful announcement.
"The world just got 8lbs heavier," Adams wrote in his post. "Thank you to everyone who fought for and protected our privacy during this incredible and beautiful time in our lives. Everyone is happy and healthy and loving every moment of this. I could not be more excited to bring a baby girl into this world at this moment. We will raise her to be powerful, to always speak her mind and heart and to live without fear. It's a brand new day and a brave new world and they are both beautiful."
In her own Instagram message, Bellisario expressed her appreciation for everyone who had "protected us and kept our growing family safe and respected our privacy." She also thanked Adams for being supportive during her pregnancy and the "incredible force of fate" that blessed them with a new baby.
"I couldn't be more proud to be her mother," she wrote. "To bring a new girl into this world and to do my best to raise her to be kind, strong and whatever the heck she wants to be."
So far, neither parent has announced the name of their new baby girl.
Bellisario and Adams tied the knot in a dreamy Southern California wedding back in December 2016 after Adams proposed in February 2014. Although the couple never formally announced their pregnancy, E! News reported in August that they were expecting.
Congratulations, guys!