Troian Bellisario just posted the most gorgeous moment from her wedding with Patrick J. Adams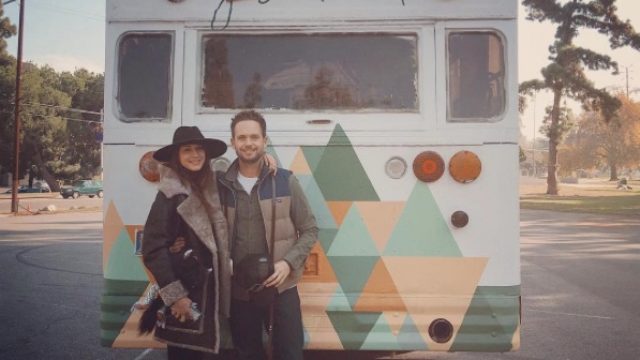 It's Monday morning…and love is in the air! Pretty Little Liar's Toian Bellisariomarried Patrick J. Adams from Suits, and she posted the sweetest Instagram photo from their weekend wedding in Southern California. Apparently it wasn't the traditional affair, as guests camped out in pretty tents instead of staying in hotels, and the lovebirds arrived in a converted school bus! Combine that with an absolutely perfect wedding dance, and the couple truly gave everyone an extra-special memory.
From the look of this Insta post, Bellisario married her soul mate.
"I can truly say that I have never had a more beautiful or happier three days in my life, but what's more incredible than that was that right in the middle of it I married my best friend. @halfadams I love you. Always and in all ways. #fortday2016 (photo by the incredible @maxwanger thank you max)."
Awwwwww. This is almost too much to handle! They couldn't be any cuter.
We're beyond happy for this couple, especially since Bellisario is a person who gives so much of herself in order to help others.
She's always been honest about her history with anorexia in an attempt to spread awareness and help others, and it takes tremendous courage to be that vulnerable. If anyone deserved an amazing wedding day, it was this girl!
And her amazing other half, of course.
Best wishes to these the adorable couple, and we're already looking forward to honeymoon pics.
Because you know, priorities!