Troian Bellisario shared her worst Coachella fashion mistake, and we've been there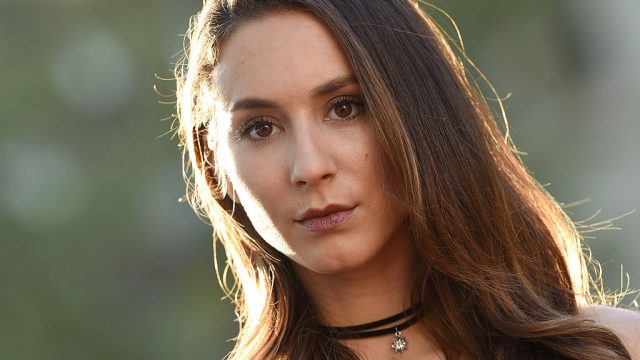 The Coachella Valley Music and Arts Festival has created some interesting fashion trends. But not everything is a hit, like flower crowns and chunky jewelry. Pretty Little Liars star Troian Bellisario shared the Coachella fashion mistake she'll never make again.
"One year I went full Coachella, like full 'Chella,' and wore really short denim shorts, a kimono, and four-inch wedges, Bellisario told Brit + Co. "I got stuck in a sandstorm and tried to make a cop arrest me just to take me out of the arena.
Lesson learned! 
After that painful experience, Troian leaves her heels at home.
"Since then I've been like Converses or flat shoes, she said. "Just flat shoes.
When you're standing for a long time, foot comfort is super important! Sometimes function beats fashion when it comes to shoes. Same with a beauty regimen. The only thing that Troian brings with her to Coachella is sunblock and lip balm for her and her friends.
If you're going to a music festival, sometimes simple is the best way to go. Heels may look super cute, but they'll be hard to stand in for a long time. And no one wants to deal with a nasty sunburn to go with the foot pain. So stay safe, comfortable, and hydrated. And have fun!