People are convinced Tristan Thompson's ex just responded to the rumors that he's cheating on Khloé Kardashian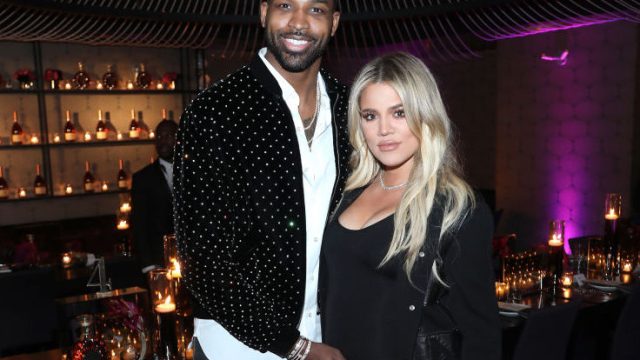 We've been in Khloé Kardashian's corner since day one. We celebrated love watching Khloé & Lamar, held her hand during her divorce, and cried tears of joy when she made her pregnancy announcement. Okay, maybe we weren't actually there with her. But we're always cheering for Khloé because we just love her so much, okrrrt? Right now, Kardashian is supposed to be preparing to welcome her first child into the world. Baby girl Thompson is due any day now. And instead, she's dealing with the devastating rumors that Tristan Thompson may be cheating on her.
On Tuesday, April 10th, TMZ reported that Thompson cheated on Kardashian back in October 2017 when she was three months pregnant. A surveillance video showed Thompson kissing another woman while another woman sits beside her, later touching him. The Daily Mail also reported that Thompson kissed a woman at a club in New York City over the weekend.
It's none of our business if Tristan cheated on Khloé. But that's not stopping the internet from reacting. Many are sharing their thoughts on the rumors. And people are convinced that Tristan Thompson's ex, Jordan Craig, just responded. She posted the following on her Instagram Story on Tuesday night:
"If you respect yourself and you respect others, you would never make light of the misfortune of anyone, nor would you feel indemnified when it comes at the expense of others. Wishing peace for everyone."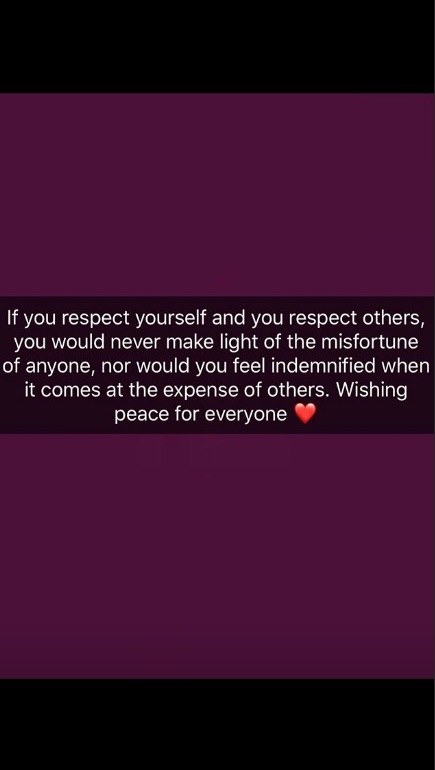 These Tristan Thompson cheating rumors are just that — rumors.
If Craig's post is a response to the rumors, she's being pretty mature about the situation, considering that Thompson and Kardashian started dating when Craig was still pregnant with their son. Craig makes a good point: Wishing bad karma on Tristan (or anyone) isn't a good use of anyone's time.
We love you, Khloé. We're wishing you nothing but the best as you prepare for motherhood.