The exact moment the Kardashians found out about Tristan Thompson cheating will give you second-hand anxiety
Back in April 2018, just days before Khloé Kardashian gave birth to her daughter True Thompson, news broke that her partner Tristan Thompson had allegedly cheated on her. In a clip from Sunday (November 4th) night's episode of Keeping Up With the Kardashians, the show documents the exact moment each Kardashian sister found out about the infidelity. And no, this doesn't seem staged.
In the clip, Kim Kardashian is in the middle of a KUWTK confessional when she finds the TMZ video that appears to show Tristan kissing a girl at a club. She sends the video to her sisters (minus Khloé), and the footage of each of them finding out is pretty bleak.
"This is really shocking and obviously heartbreaking," Kourtney Kardashian says in a confessional. "The whole thing makes me disgusted."
The sister's deliberate on whether or not to tell Khloé, and Kylie ends up sending her an article detailing the alleged affair.
"No one had the courage to tell Khloé, 'cause we knew she was days away from giving birth," Kylie explains. "We didn't want to stress her out, but we knew it was the right thing to do."
https://www.youtube.com/watch?v=NM3YUyKJywg?feature=oembed
The latest update on Tristan and Khloé is, well, complicated. In September 2018, Cosmpolitan.com reported that Tristan had cheated again, based on some photos of him leaving a nightclub at the same time as two girls. Then, People.com reported earlier this month that Khloé would not move back to Cleveland for basketball season with Tristan like she did throughout her pregnancy and was still deciding whether or not to break up with him.
"Khloé isn't saying that she and Tristan split. It seems she hasn't decided yet what she wants to do about their relationship," a source told People.com. "And she seems fine about this."
Despite the rumors, Tristan shared some cute Halloween photos to his Instagram and they look like one big happy family.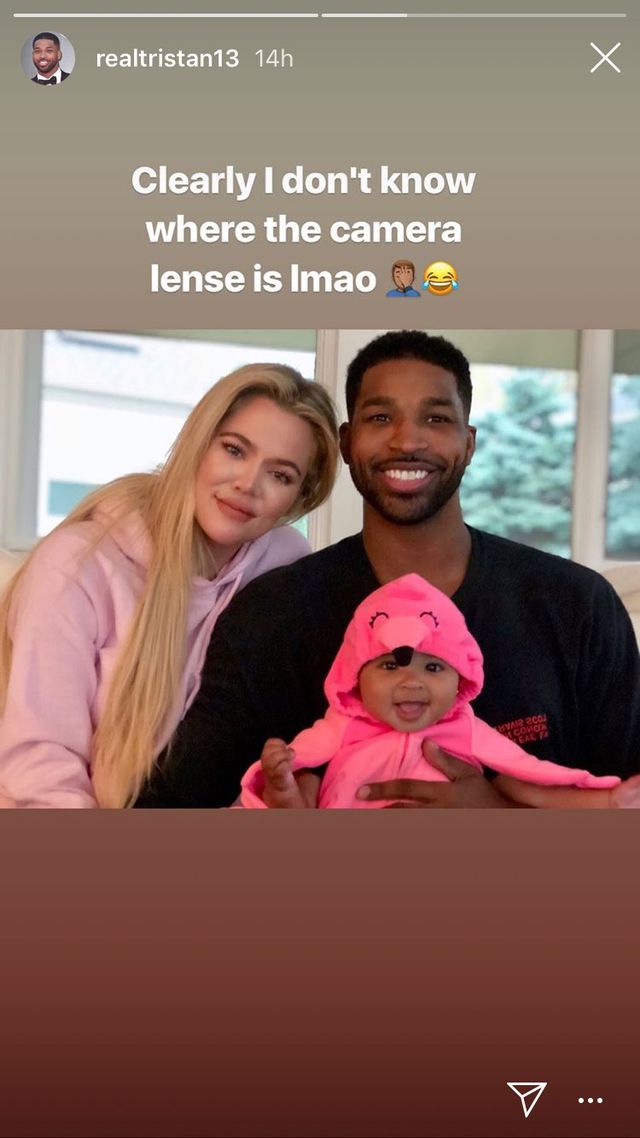 We can't imagine this Sunday's episode of Keeping Up With the Kardashians is going to be enjoyable for either of them to watch.