Twitter is still overflowing with love for Khloé Kardashian today amid the Tristan cheating rumors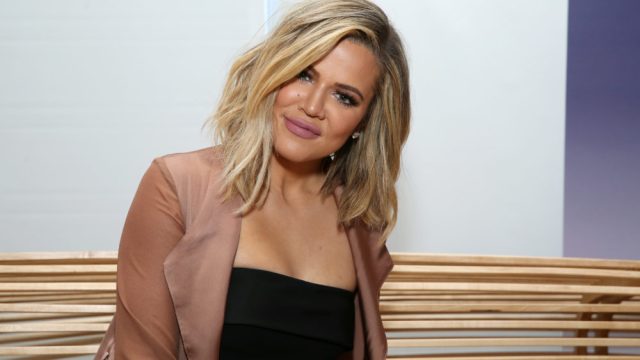 Khloé Kardashian is days away from giving birth to her first child, and should be spending any free time she might have unwinding poolside, snacking on bizarre pregnancy cravings, and otherwise preparing for this momentous next chapter in her life.
Unfortunately, rumors that Tristan Thompson repeatedly cheated on her are making the rounds, and while we haven't heard anything from Khloé's camp at this time, we're hoping she's doing okay and taking care of herself. At the end of the day, we don't know anything about her relationship with Thompson — nor do we have a right to — and we're not going to assume we know what's currently going on.
However, that hasn't stop the internet from showing their tremendous love and support for Khloé right now. Fans have taken to Twitter in masses to remind her they always have her back (and yes, some have definitely been throwing shade Tristan's way).
Here are a slew of #TeamKhloé tweets to remind Koko that regardless of what curve balls life may throw her, she has a sea of fans rallying behind her and supporting her every step of the way.
https://twitter.com/udfredirect/status/983845783752626176
We wish Khloé all the best, and respect her right to privacy at this time. She's about to step into the role of a lifetime: Being a mom to her daughter (something she has said she's wanted for several years now). So regardless of all this noise, we're sending her healthy, loving vibes and can't wait to meet the newest member of the K-Krew.