These trippy videos of animated junk food are some of the most calming things we've ever seen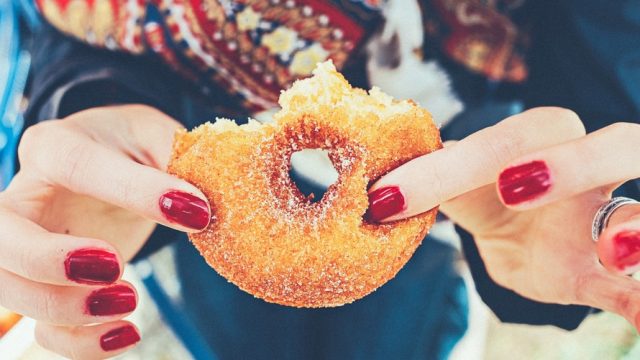 Have you ever wondered what it would look like if your food moved on its own? Maybe it's not the first thing you think of when it comes to what you eat, but thanks to food photographer, Sam Kaplan, and food stylist, Brett Kurzweil, we now get to experience our food moving in full effect — and, as noted by Delish, it's a kaleidoscopic dream.
We don't know how they do it, exactly, but we're seriously in awe. In the first video, witness our favorite campfire treat, S'mores, get gracefully assembled step-by-step — and try not to get too hungry while you watch.
Yum! This makes me want to toast marshmallows in the backyard right now. In the next clip, watch as my favorite pastry (donuts) line up in formation just before separating again. We call dibs on the sprinkles!
How cool is that? Seriously! No matter how this was made, it was well worth the time it took. Next up — candy! It razzles and dazzles in this rad sequence, reminiscent of a marching band.
Are you getting hungry yet? We sure are! It makes us wish we had some cookies. Oh, look! It's our lucky day!
You don't think we could leave out one of the best junk foods of all time do you? Chips get their time to shine in this next video. The kaleidoscope thing is really working our taste buds and we're hypnotized.