Triple chocolate M&Ms are coming, and we bet they'll be the best flavor yet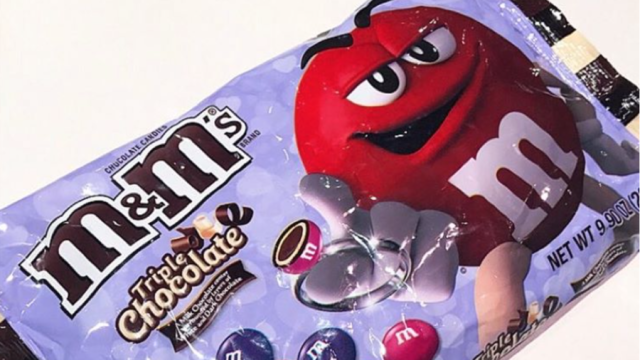 Okay, hold onto your seat. Like, actually hold on. Take a deep breath. Because triple chocolate M&Ms are here.
Imagine you're at the movie theater. You have a giant tub of buttery popcorn, and you're about to see the latest release of your favorite franchise. But something's missing: something chocolatey and delicious, something sweet. And then it hits you: Triple chocolate M&Ms. And soon you can actually have them!
This is not a drill! We repeat, this is not a drill! According to Instagram user JunkBanter.com, these M&M's will be making their world debut in February 2018, right in time for Valentine's Day.
In case you were wondering just how chocolatey "triple chocolate" is, well, these treats have a milk chocolate center surrounded by layers of white and dark chocolate.
So February may feel like a world away (nine months is TOO LONG for chocolate), so until then, may we suggest mixing white chocolate, original and dark chocolate M&Ms? It probably won't be as delicious as this new, triple chocolate variety, but sometimes you just have to improvise!
We'll be counting down the days (and hours, minutes, and seconds) until we can get our hands on these sugary treats!
February can't come soon enough!