I tried the workout that makes Kate Hudson and Whitney Port sweat
I'm really non-committal when it comes to exercise. I'll go all-in on something — a class series, gym membership, running — for a few weeks before I eventually get lazy, bored, or just fed up. Exercise is something I really have to force myself to do, which I feel really lame about. I LOVE the way I feel after I work out. I just hate the actual working out.
I'd seen YAS when I first moved into my neighborhood (Silver Lake, Los Angeles) five years ago, and I actually went to a few classes…before I pooped out all together. So, when we decided to do this celeb fitness series, I was once again intrigued by the yoga-and-spin studio, especially after learning that Kate Hudson and Whitney Port were fans. Those ladies look AMAZING.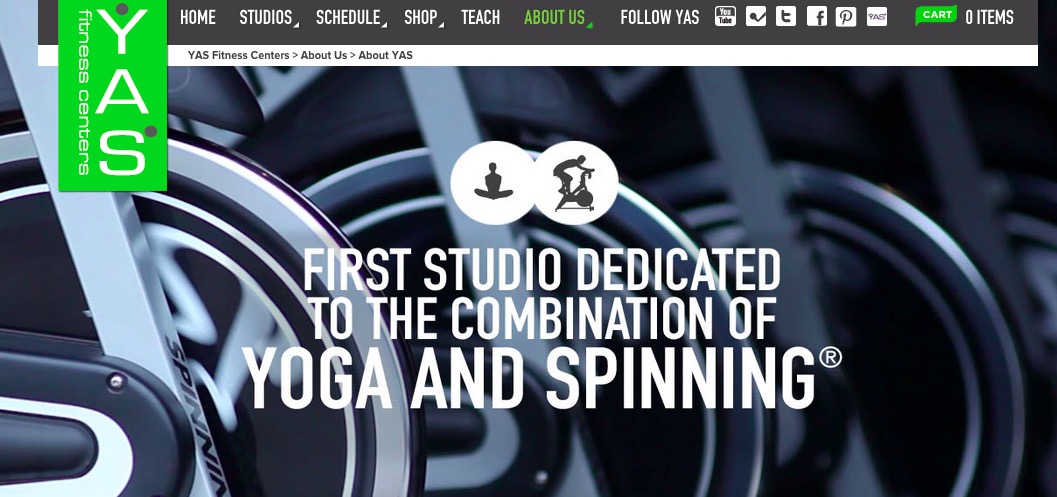 YAS stands for "yoga and spin" and offers both spin-only and yoga-only classes alongside hybrid workouts — the traditional YAS class is a half-hour spin followed by a half-hour of yoga, which aims to focus on strength as well as flexibility. YAS was founded in 2001 by Kimberly Fowler, who claims to be the first to join spin with yoga, and her story is pretty incredible: When she was in her twenties, she was diagnosed with brain cancer, and credits yoga as being central to her recovery.
I decided to try out three classes within a week so I could really see the benefit of spinning and yoga-ing. The vibe at YAS is pretty down-to-earth. The decor is minimal-meets-industrial, and there's no intimidation, which I've totally experienced at other spin or yoga studios. The crowd was friendly and by no means competitive. The first class I tried was a straightforward spin class, which alternated between sprints, "climbing hills," (high resistance on the wheel) and YAS jumps (out of the seat and pedaling at the front of the bike for two strokes, and at the back of the bike for two). The tunes were great — '90s classics. The class was challenging; I found myself having to lighten the resistance (sheepishly) a lot because my heart rate was already through the roof. What was great about it, though, was that the workout was over before I knew it. A quick 45 minutes and I was drenched in sweat and out the door.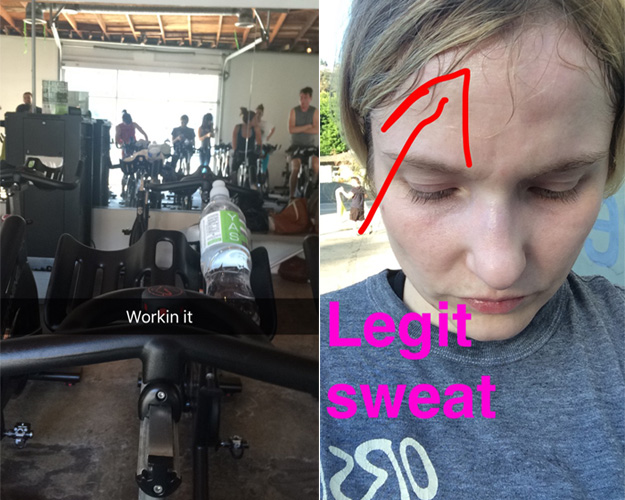 A few days later, I tried the traditional YAS class. This also went by fast. After 30 minutes of spin, I had worked up a pretty good sweat and when we moved across the hall for yoga, I could tell it was exactly what my body was asking for — I never stretch properly after cardio. The next 30 minutes were by no means easy — there were crunches, push-ups, and Sun Salutations keeping my arms, abs, and legs quivering. But by the wind-down in the last bit of the class, I felt like I'd really done the best for my body: I got my heart rate up, then I worked on my strength, and also my flexibility.
For my last class, I went back to spin-only, deciding I really liked the in-and-out feeling of having a complete workout in under an hour.
Throughout the week, I felt completely sore (in a good way). It was mainly my lower body that ached, and I actually took to doing some extra leg stretching on the days in between, which kind of shocked me. Emotionally, I didn't feel like I was on a new health kick. I was still dragging myself to class (despite enjoying how I felt after). But I did feel a sense of accomplishment after every class, like I really hadn't slacked off (which I often do on my own or at the gym). I'd probably continue doing YAS if it suited my schedule a bit more (there's not much of a locker room, so I'd need to either go in the evenings, which I hate, or go really early in the mornings).
YAS has several studios in the L.A. area and one in Portland, Oregon. Classes in L.A. are a steep $25 for a single class (but packages offer savings). There are, however, several YAS DVDs (yoga only) that you can get your hands on so you can get that athletic Om on at home.