Trick everyone into thinking you're wearing jeans when you're actually lowkey wearing yoga pants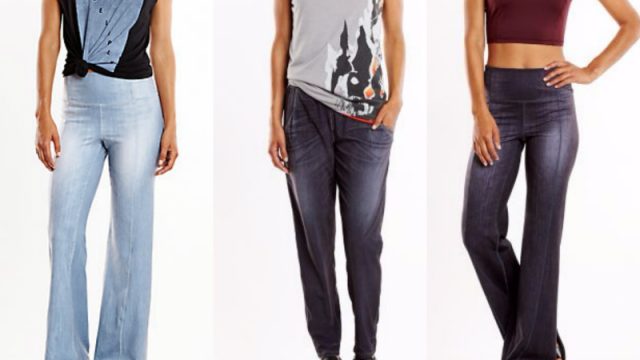 Let's just be honest here, no one really likes pants. They're constrictive and too hot and there's a reason we take them off the second we get home. And that's why when we get the choice on what to wear, we always and forever choose yoga pants because they're the closest thing to not wearing any at all.
For those of us who hate pants, our lives are about to change because Lucy Activewear is launching a new category of clothing called Lucy IndiGO.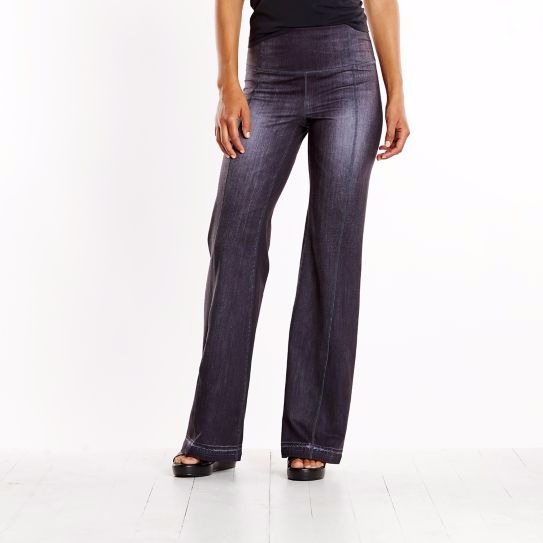 This line is a legit dream come true because it combines the desire to be comfortable with the look of real pants.
Now, if you're thinking, "Wait, is she just talking about jeggings?" it's not quite the same thing — thanks to technology that makes these jean-mimicking yoga pants seem even more real.
"The difference is that we have digitally printed the look of jeans onto the activewear and it's customized to the style, color and size," Lucy Activewear's president, Laurie Etheridge, told Women's Wear Daily. "It's an entirely new category." The company started generating the idea two years ago and launched the product this week.
"Every piece of IndiGO can be styled like denim, but is constructed with the performance fabric that allows it to move and breathe like activewear," she added.
Right now, the line has four pants styles in three different colors and one jacket available. The bottoms come in three different styles, too: flare cut, boyfriend jean, jogger, and running tight. The prices range from $128 to $148.
https://www.instagram.com/p/BJOlS2iBfxN
The design of the pants really do mimic regular jeans right down to all the details on the pockets and our legs have never been more excited!
https://www.instagram.com/p/BJLrkFPhvUV