This tribute to Chris Cornell from the Billboard Music Awards is bringing us to tears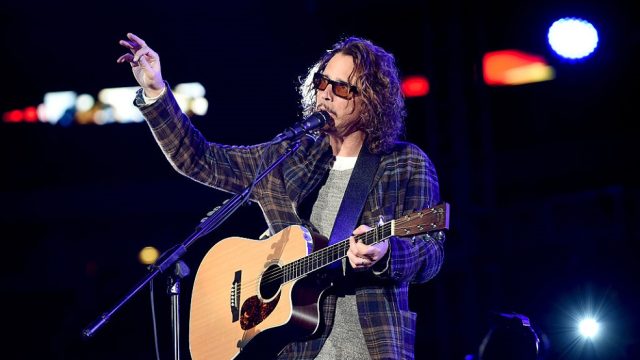 A few tears were shed at the Billboard Music Awards last night. Especially during the tribute to Chris Cornell, which was given by Dan Reynolds from Imagine Dragons. The lovely speech definitely made the audience remember how incredibly inspirational the singer was. The 52-year-old's death was ruled as a suicide, and Cornell was found after playing a show with his band, Soundgarden.
"I think his impact is undefinable," Reynolds said in an interview with Billboard prior to the on-stage moment.
The touching tribute also included a moment of silence to honor and remember Cornell.
Reynolds went on to call Cornell "a true innovator, a musical architect and a pioneer on the cutting edge of the Seattle grunge movement."
https://www.youtube.com/watch?v=J_OrZs4t63c
"He was a prolific songwriter, a legendary performer, a singer who had a voice for the ages and a philanthropic whose Chris and Vicky Cornell Foundation helped so many children around the world," Reynolds said.
While Reynolds made his tribute public, many other musicians have been finding ways to honor the frontman.
During KROQ 106.7's Weenie Roast, Incubus and Cage The Elephant joined up for a version of "Black Hole Sun," one of Soundgarden's biggest hits.
Similarly, on May 20th, Ryan Adams also performed the song during a concert in New Zealand.
https://www.youtube.com/watch?v=dluZ7P3xo1s?feature=oembed
It's obvious that Cornell's untimely death definitely shook the music industry. We are touched by all of these tributes, and wish his family the best during this difficult time.