Trevor Noah Cozies Up With Dua Lipa Right Before Announcing He's Leaving 'The Daily Show'
After seven years, Noah is leaving late-night TV... and he might have a new love interest!
As one door closes, another one opens. Trevor Noah's name is on everyone's lips after the late-night talk show host announced his departure from The Daily Show just 24 hours after he was photographed kissing pop star Dua Lipa.
While cheersing to his seven-year anniversary with The Daily Show, Noah capped Thursday night's episode with some bittersweet news.
"There are so many people who make this thing come together, and I want to say thank you to the audience for an amazing seven years," he said live on air. "It's been wild. I remember when we first started, so many people didn't believe in us. It was a crazy bet to make."
RELATED: 40 Questions to Ask Your BFF to Find Out How Well You Know Each Other
Noah went on to highlight some of the significant events he's been able to cover while manning the desk including Trump's presidency and the COVID-19 pandemic.
Ironically, the announcement falls on the cuffs of Noah's contract extension with The Daily Show through 2024, which was previously announced in June.
"I've loved hosting the show. It's been one of my greatest challenges. It's been one of my greatest joys," Noah continued. "I've loved trying to figure out how to make people laugh even when the stories are particularly sh*tty on the worst days. We've laughed together, we've cried together. But after seven years, I feel like it's time."
Citing stand-up as one his motivations for leaving, Noah explained that "there's another part of my life that I want to carry on exploring."
Noah's final episode date has yet to be announced; however, sources tell The Hollywood Reporter that the show itself will continue to air on Comedy Central with a new host. There are no rumors yet of who that may be.
However, there are rumors that Noah has a new woman in his life.
The night prior to his grand, live on-air reveal, Noah and Lipa were spotted cozying up to one another at Miss Lily's Jamaican Restaurant in New York City's East Village.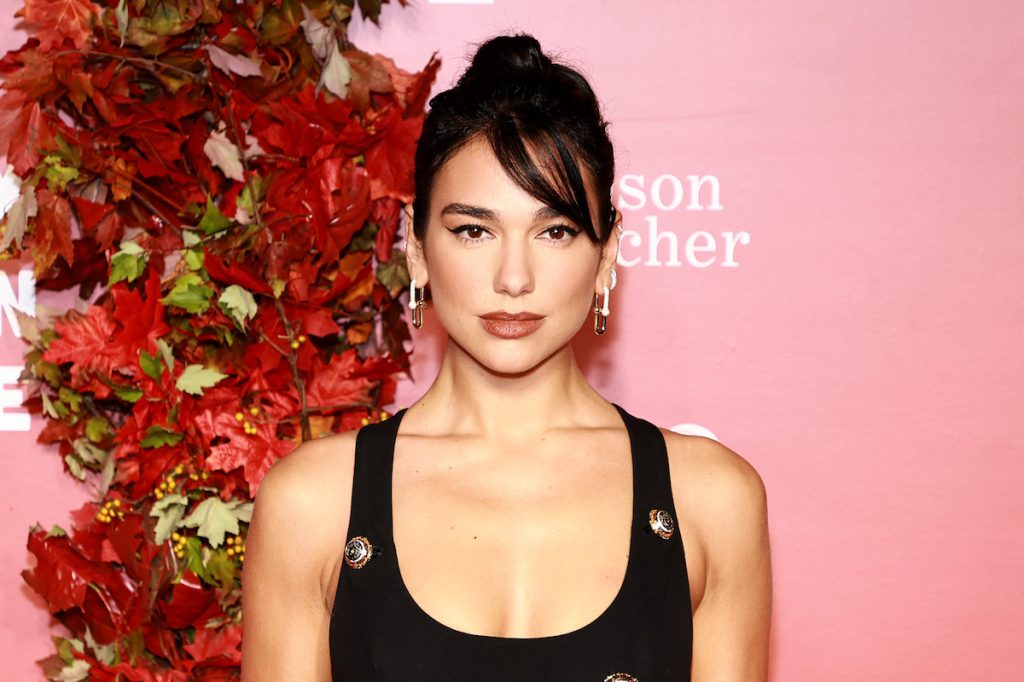 "They sat next to each other. They seemed very into each other, leaning in over the table, sharing food, and enjoying their conversation. Not surprisingly, he had her laughing a few times too!" an eyewitness told Entertainment Tonight.
Onlookers saw the pair hug goodbye, but not before sharing a kiss. They left in separate cars. "They were in their own little world," the eyewitness added.
As of this writing, neither Noah nor Lipa has confirmed the status of their relationship. Nevertheless, this is still exciting news in the celebrity dating world—start casting your ships!
Emily is a NYC-based freelance entertainment and lifestyle writer — though, she'll never pass up the opportunity to talk about women's health and sports (she thrives during the Olympics).
Read more