Get ready, these will be the trendiest baby names in 2017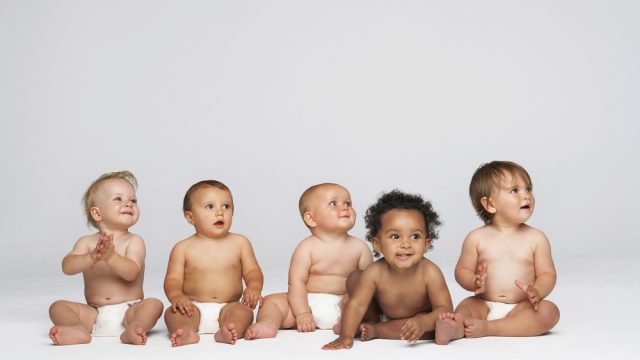 It doesn't matter if you're a long-time mom, happily pregnant, or someone who's never planning on having kids in the future — choosing baby names is a fun game to play. Last year, the trendiest baby names included Astrid, Luna (now the name of John Legend and Chrissy Teigen's daughter), Atticus, and Kit. There were even quite a few Khaleesis thrown around, because there are fans of Game of Thrones out there. And then there are fans.
According to the professionals at Nameberry.com, though, Game of Thrones is going out of style when it comes to 2017 baby name trends. Coming in hot instead are names from HBO's Westworld, especially Thandie Newton's character, Maeve. It's already in the top 500, and it's only gaining popularity. Elsie (hi, Zooey!), Clementine, and Dolores are also picking up momentum, all thanks to Westworld. Speaking of popular TV shows, Downton Abbey will be responsible for a lot of baby names as well, such as Violet (which is currently the 50th most popular name) Cora, Rosamund, Mary, and Sybil.
Nameberry also tells Glamour that feminist names are on the rise for 2017. Collective fist pump! We'll be seeing a lot of strong names that pay respect to the most powerful women in history: Eleanor (Roosevelt), Ruth (Bader Ginsburg), Bell (Hook), and Ada (Lovelace).
Of course, 2017 wouldn't be complete without a little bit of celebrity baby naming. Dream Kardashian has inspired a lot of people to name their newborn the same, but it has also sparked a general interest in spiritually serene names like Justice, Grace, Bodhi, and Pax. Bowie is becoming ultra popular as well since David Bowie passed away earlier this year (Tess Holliday named her son Bowie Juniper — so beautiful!). On Nameberry it's currently ranked number 453.
Whether you're just daydreaming about baby names or trying to decide on one with your partner, there are a lot of options to choose from. Oh, and don't forget that picking your favorite character from a novel is on the rise, too, so visit your at-home library to choose which protagonists you love most.