Travis Scott's birthday cake featured an edible Kylie Jenner and Baby Stormi riding a roller coaster, and all of our fondant dreams have been realized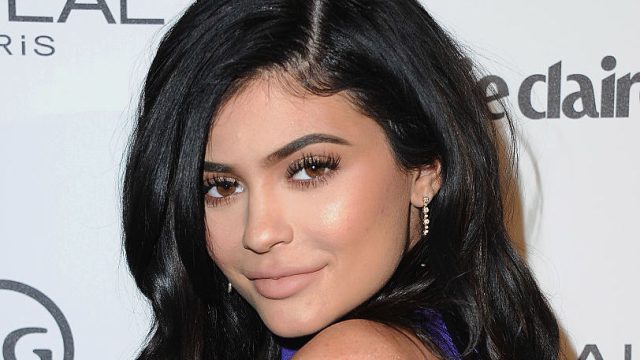 Nobody does birthday parties quite like the KarJenner family. Today in epic bday celebrations, the crew rented out a whole theme park to celebrate Kylie Jenner's boyfriend Travis Scott, who turns 26 on Monday, April 30th. As if that weren't enough, Travis Scott's birthday cake was next-level. It included edible versions of Scott with Jenner and their daughter, Stormi, riding a roller coaster as a happy family of three. It's basically every kid's dream birthday party and birthday cake, and seeing it on social media was a true gift to all of us.
Jenner said in her Instagram Story that Scott had never been to Six Flags before. If only everyone's first time at an amusement park could include immediate access to every single ride with all of their best friends. The rapper got to experience Six Flags Magic Mountain for the first time in a way that only a KarJenner affiliate could.
Based on all of the Instagram Stories from the evening — of which there were many — Baby Stormi didn't actually attend the late-night celebration. But she did appear on Travis Scott's birthday cake. Kanye West tweeted a picture of the epic creation, saying, "Happy birthday Trav." Kim Kardashian, Kourtney Kardashian, and Kendall Jenner were also at the party, along with Kylie's BFF Jordyn Woods.
Seriously, you've gotta see Travis Scott's birthday cake.
It's pretty amazing, and the attention to detail should not go unnoticed. Look at Travis' tattoos! Kylie's lips! Stormi's pink pacifier! In one of Kylie's Instagram Story videos of the cake, you can even hear her say, "I told them, 'Make sure Stormi has a seatbelt!'" And boom. She does. false
The party also had a more personal touch to it for Scott, as it was AstroWorld-themed.
The Six Flags in Houston, Texas, near where Scott is from, was called AstroWorld. But according to The Houston Chronicle, AstroWorld shut down in 2005. That doesn't mean that Kylie couldn't recreate it for her boyfriend, though, and that's exactly what she did.
Guests wore matching sweatshirts celebrating Scott's birthday and hometown.
Not only that, but the theme park's employees wore special AstroWorld shirts too.
https://twitter.com/udfredirect/status/990497769482670080
And from everyone's photos and videos from the night, it seemed like a ton of fun. Kylie even shared a photo of herself and Scott on a ride together. It's safe to say that Stormi has two very fun parents.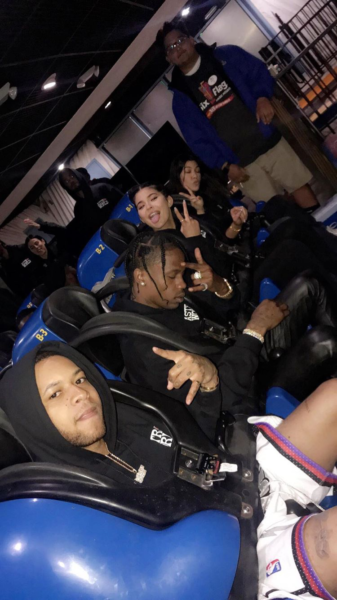 But really, the big star of the night was Travis Scott's birthday cake!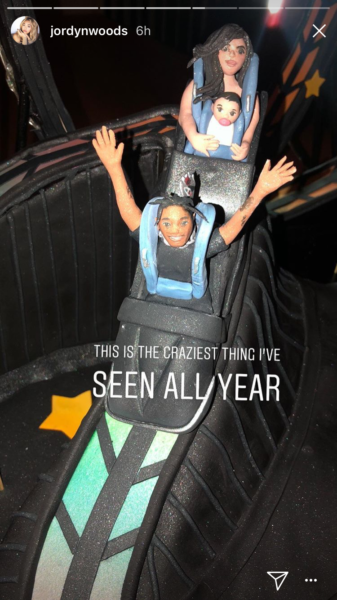 Yep, even the cake was AstroWorld-themed.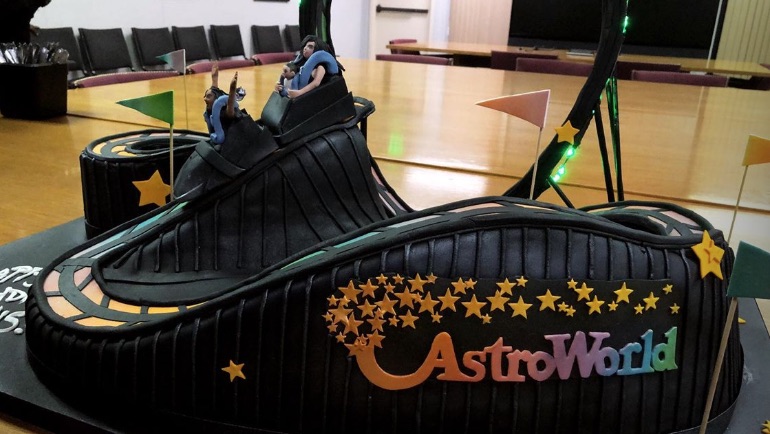 We're thoroughly impressed. Then again, would you expect anything less from a party Kylie helped plan?