Travis Scott posted a mysterious post-baby selfie with Kylie Jenner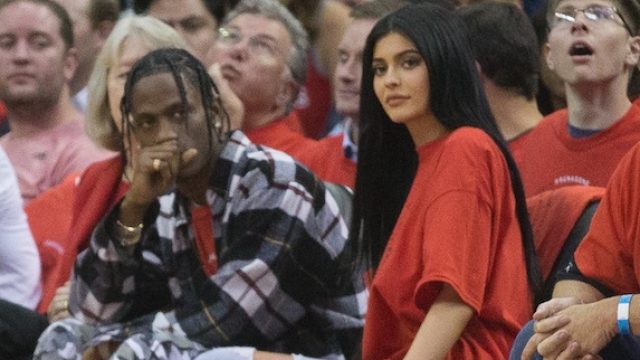 Kylie Jenner has been easing her way back into the spotlight these past couple weeks after the birth of her daughter, Stormi Webster. And now new father Travis Scott is welcoming his girlfriend back — on his social media.
Scott took to Snapchat on Thursday, February 15th, to post the first post-baby picture of the couple…clad in surgical masks, with the caption "Bdjxjkdn" placed upside-down over their faces. Were they in a hospital? Are they super cautious about germs? Were they planning Scream Queens-themed Halloween costumes many months in advance? The world may never know.
Regardless of the mysterious selfie, which raises so many unanswered questions, fans are delighted that Kylie is dipping her toes (or rather, face) back into social media after so many months on her pregnancy hiatus.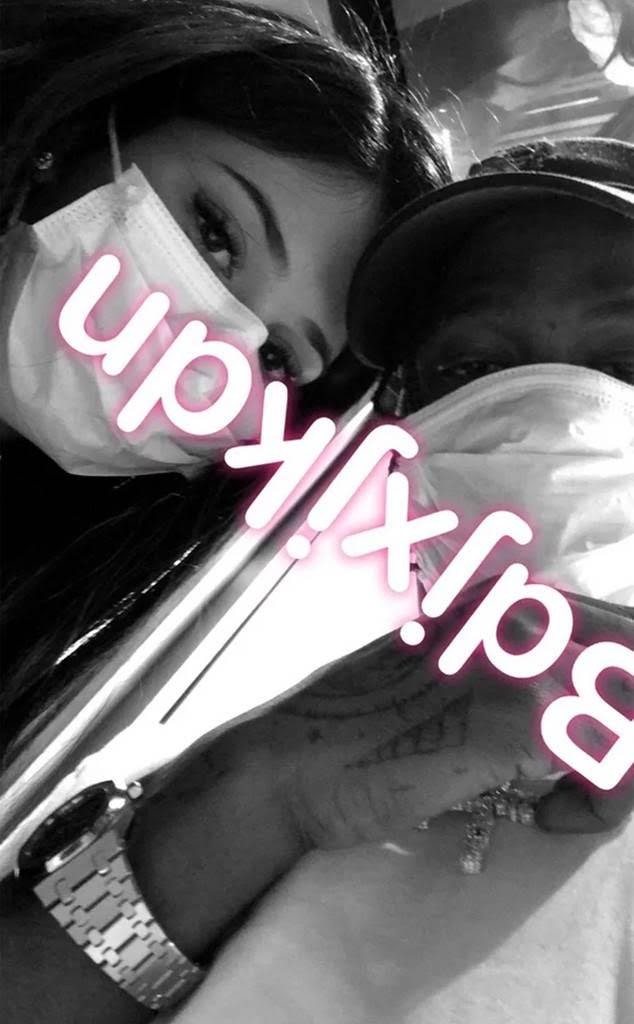 After giving birth on February 1st, Kylie posted an Instagram explaining her months-long absence from the spotlight. "I knew for myself I needed to prepare for this role of a lifetime in the most positive, stress free, and healthy way I knew how," she wrote. "I chose to do it this way for my little life and our happiness."
In the days since, she has posted a photo of Stormi's tiny hand grasping her immaculately painted finger, several fierce Instagrams posing in her home and her car, and a tweet expressing her disregard for the new Snapchat update (which, same).
Scott must have been hard-pressed not to shout the news of his first child from the rooftops, so it's super sweet that he fulfilled Kylie's wish of keeping the pregnancy an elusive, fiercely debated secret from the world.
It makes sense that Kylie wanted to keep her pregnancy private and shield herself from unwanted stress and scrutiny. That said, we're so glad that the couple is back, posting perplexing-yet-adorable selfies to Snapchat. All feels right with the world.