10 Travel Gift Ideas For Your Friend Who Has Serious Wanderlust
These gifts will thrill the traveler in your life this holiday season.
The product recommendations in this post are recommendations by the writer and/or expert(s) interviewed and do not contain affiliate links. Meaning: If you use these links to buy something, we will not earn a commission.
After a few years of travel being varying degrees of impossible, limited, or complicated, those who love to explore have been dealing with increasing levels of wanderlust.
They perhaps continued to watch their favorite travel-inspired programs and read lots of books and travel blogs, but at the end of day, it's just not the same. There's nothing like travel.
However, this is the first holiday season in several years that travel is not just a limited option at best or a fantasy at worst, but once again on the table. Those who have that aforementioned wanderlust are ready to get going and probably already have some flights booked.
Celebrate their love of travel this holiday with some travel-inspired gifts that'll not only make their travel more organized and comfortable but at the same time, pay tribute to their passion. There's a beautiful world out there and they're ready to go back out and explore it!
RELATED: 30 Best Zodiac Tattoo Ideas
1
Ten Thousand Villages Airplane Charm Bracelet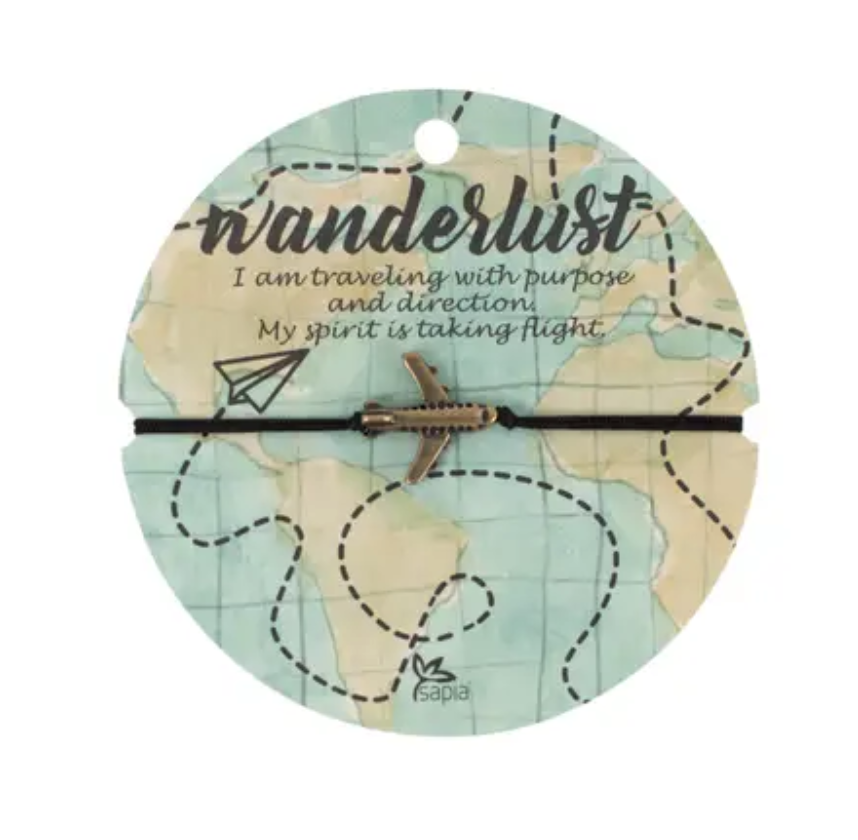 Anyone who loves to travel will be obsessed with this bracelet handmade by the artisans of Sapia. It reads "Wanderlust: I am traveling with purpose and direction. My spirit is taking flight." They'll love this bracelet because it's perfect for them and speaks to their greatest desires. They just might wear it every day!
Price: $10 at tenthousandvillages.com
2
Erin Condren Travel Prep Bundle
Those who travel often appreciate the value of always being prepared. This Travel Prep Bundle is ideal for the serious traveler. It comes with a packing list notepad, packing cubes, and fine-tip markers so they can feel stylish while writing everything down. Packing the right items is all about planning ahead and being prepared. This will help!
Price: $58 at erincondren.com
3
Royce & Rocket Castle Carry-On
These suitcases are not just gorgeous but they contain a patent-pending built-in shelving, which makes staying organized while traveling so much easier. They also offer really fun exterior and interior color options. We're currently obsessed with the burgundy on the outside, cloud pink on the inside color combo! 
Price: $415 at royceandrocket.com
No frequent traveler wants to hop on a plane holding a stack of hardcover novels. However, they probably do want time and opportunity to do their reading. Scribd has access to tons of eBooks, audiobooks, podcasts, magazine articles and so much more – and it's all stored on their phone or tablet. 
Price: $60 for a six-month subscription at Scribd
5
Bean Box U.S. Road Trip Coffee Tour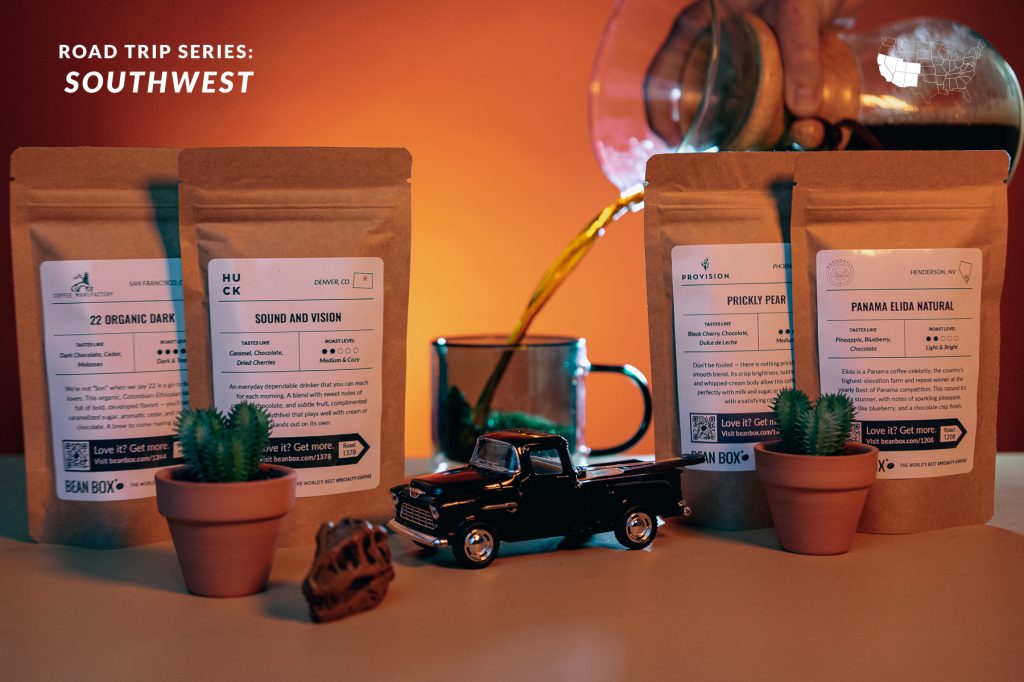 Whether they are enjoying it in their travel thermos while they raise to catch a train or an Uber to their flight, or at home while browsing for travel deals, they'll get a kick out of Bean Box's U.S. Road Trip Coffee Tour.
This coffee tour gift set has stops in a Seattle cafe and a hip Brooklyn coffee shop, and much more. Ultimately, it highlights four specialty coffee roasters from each US region (for 16 coffees total) in fun tasting bags that even come with tasting notes and specific brewing instructions.
Price: $79 at beanbox.com
6
Cabeau Evolution S3 Travel Pillow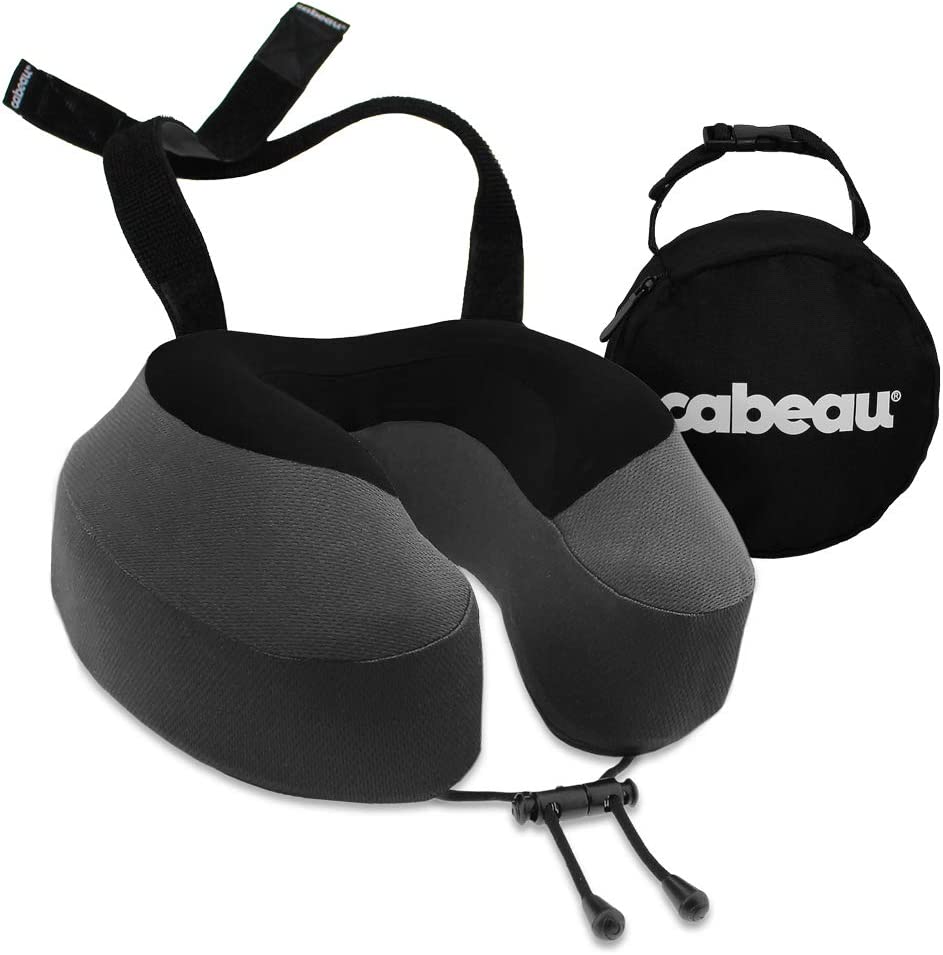 Anyone who has ever been on a long-haul redeye flight knows that sleeping on a plane is next to impossible. A great neck pillow can make all the difference though and this one is super comfortable.
It's made with a Seat Strap System, which helps protect that head drop or neck strain that seems to often happen otherwise. It's also easy to pack thanks to the memory foam that can be compressed into a small travel pouch between uses. 
Price: $40 at amazon.com
7
Naot Footwear Kayla Sandal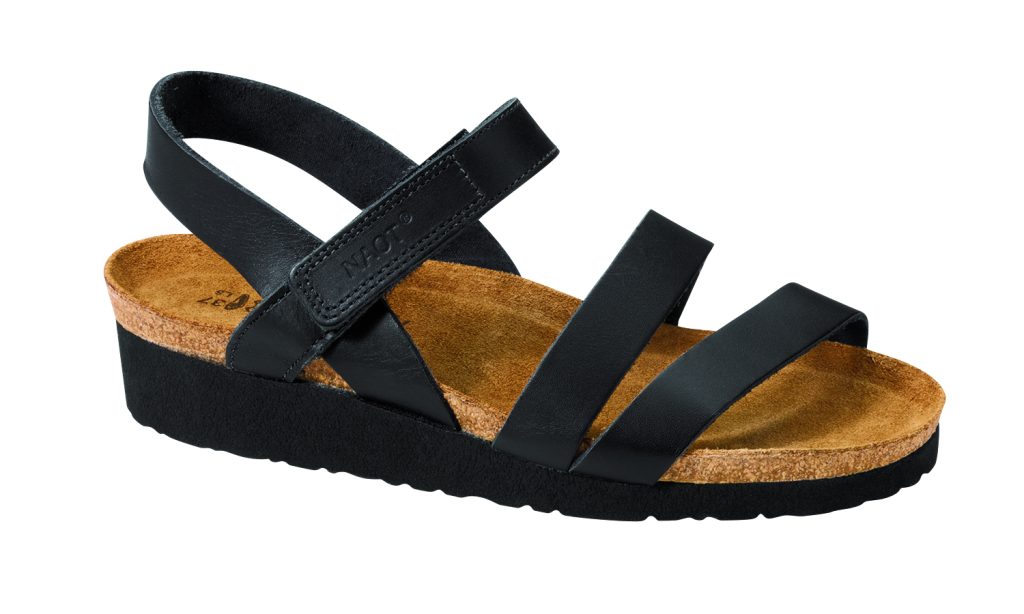 If you've ever run through an airport desperately trying to make that tight connection, you know the importance of shoes that are both versatile and super comfortable. These three-strap sandals have a hook & loop strap at the instep, and a backstrap that offers stability and support as the footbed molds to the foot with wear for added comfort.
Price: $140 at naot.com
8
mumi Design Packing Cubes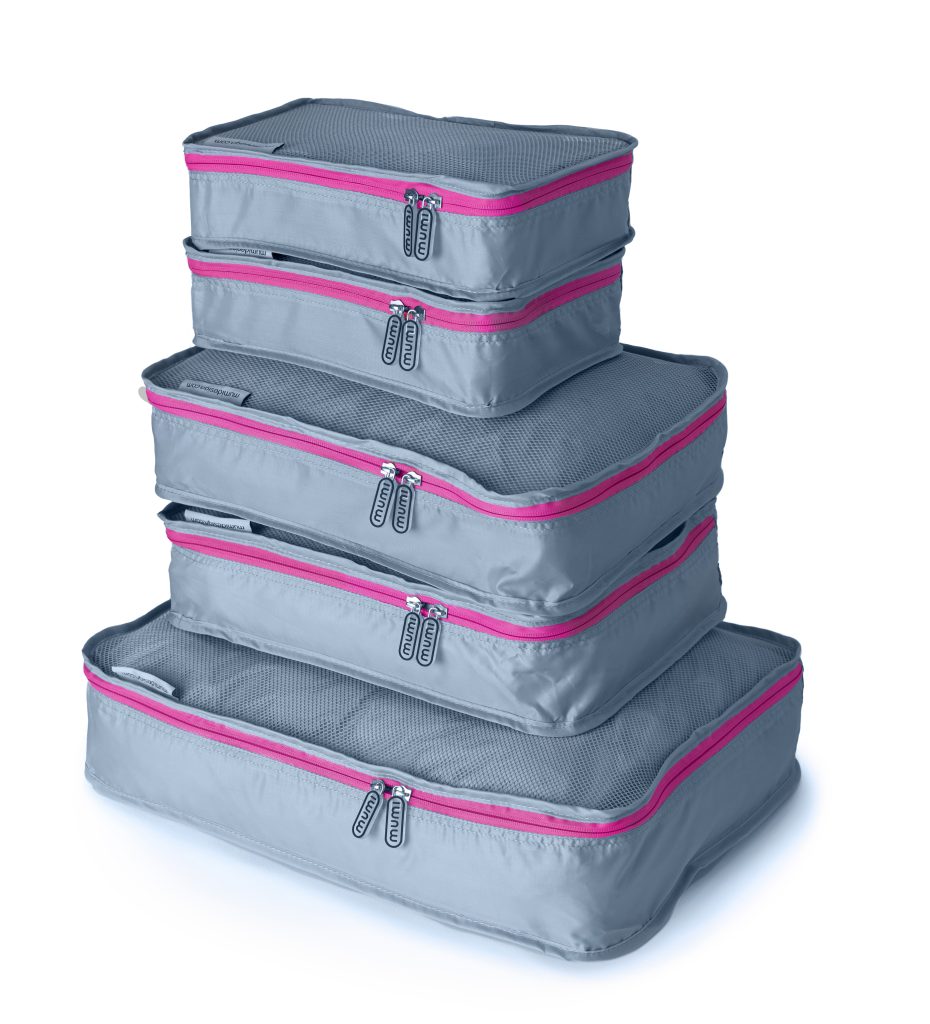 Packing can really be an ordeal, and it seems that it's often a choice between packing what you really want to bring with you on a trip and packing what fits. The right packing cubes can keep you neat and organized when packing, but also maximize luggage space. 
Price: $52 at amazon.com
9
Samsonite Elevation Plus Carry-On Spinner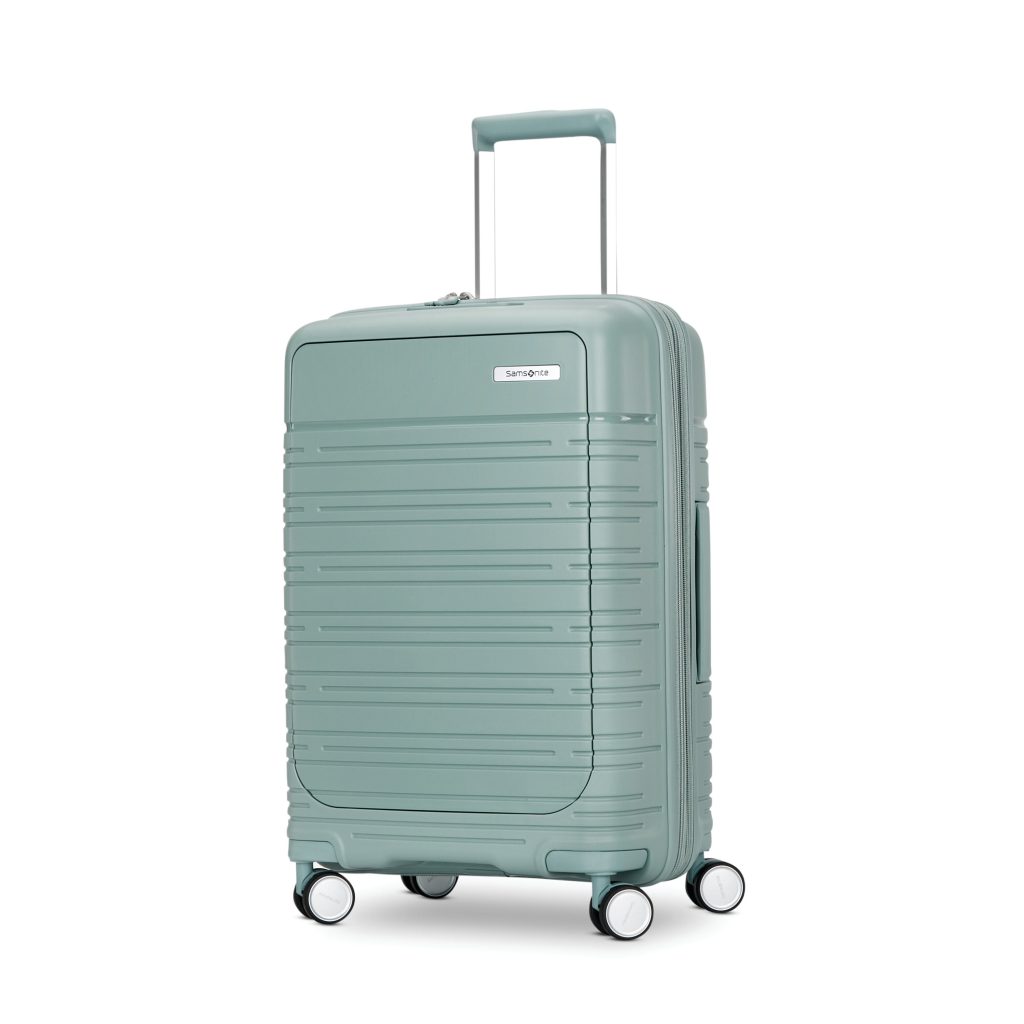 We all love those super luxury luggage sets, but if you want something a bit more budget-minded that's also a great pick, Samsonite's new Elevation Plus Collection has a helpful QuickEntry pocket for easier access by just pushing a button.
It also has air-mesh sleeves big enough to hold a laptop, an ergonomically designed comfort grip handle, fully removable garment dividers, and an integrated AirTag. 
Price: $220 at shop.samsonite.com
10
ChargeCard Ultra-ThinPortable Charger & Battery Bank
Having your phone run out of juice while traveling can be a total nightmare. But all too often it's impossible to find a working power outlet in that airport or bus depot. And many external portable chargers out there are so heavy, they are more hindrance than help.
This ultra-thin credit card-size charger can fit right in their wallet and has built-in charging cables for both Apple and Android phones with a 1.5A fast charge! It's perfect for on-the-go, travel-loving friends.
Price: $60 at amazon.com
Aly Walansky is a NYC-based freelance writer focusing on food and travel.
Read more