Travel gave me back my confidence after I was diagnosed with a chronic illness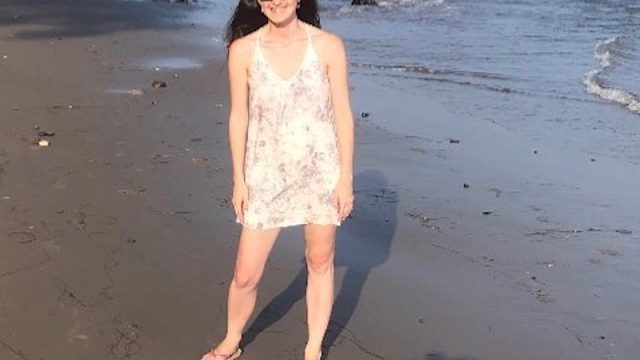 Growing up, travel was the highlight of my year. My mom was an expert at planning vacations that took us off the beaten path. We'd visit far flung locations where friendly local residents were completely unaccustomed to seeing American tourists. We never stayed in ritzy hotels or expensive regions—my mom's goal for us to become immersed in local culture as much as one can on a two-week trip.
When I was 13, I was diagnosed with an eating disorder. Dual diagnoses of PTSD and anxiety disorder soon followed. I was hospitalized multiple times throughout middle school and high school, but even then, travel still remained something I looked forward to. With my mom in charge of all the planning, I didn't have to worry about those pesky logistics and felt safe surrounded by family, regardless of what country we happened to be in.
I continued to struggle with health issues throughout college, but I was doing well enough that I could spend my junior academic year in London. I quickly formed a close group of friends and we did everything together, from exploring our temporary home city to traveling through Europe.
But there was one difference between my friends and me: They had no qualms or anxiety about adventuring alone or planning our trips. I was a different story.
My anxiety and PTSD had taken a firm grip on me, and I began to suffer from panic attacks. The public transit system in London is easy to use, but I still had an irrational fear of somehow getting lost and wandering the streets aimlessly for hours if I chose to explore the city on my own. (Never mind the fact that cabs were more than plentiful—my anxiety had no interest in facts.) If it hadn't been for my friends, I would never have had the opportunity to travel to Barcelona, Rome, Amsterdam, Prague, and other beautiful European cities. The most independent thing I did was stay by myself at a hostel in Florence when I visited a friend who was living with a host family during her own junior year abroad.
After graduating college, travel fell off my radar for quite a while—primarily for financial reasons. I moved to New York City (just two hours away from my hometown in Connecticut), so the cost of living didn't exactly leave much room for vacation money.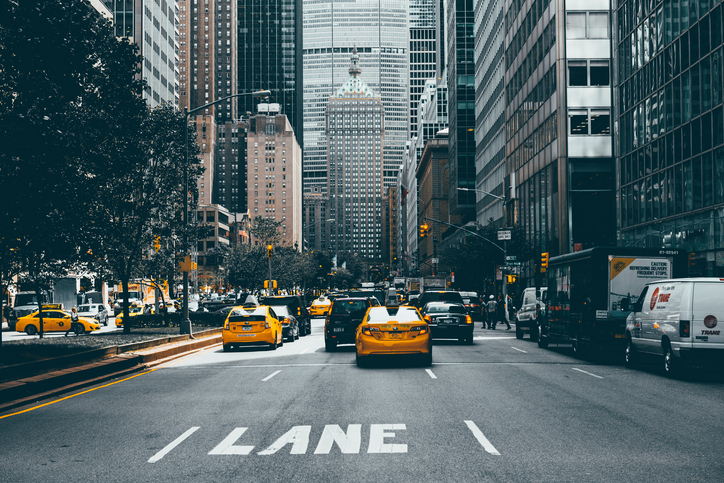 Anxiety and PTSD remained my constant companions, but a new health problem arose. I began to experience physical symptoms that were at times debilitating—extreme fatigue, joint and muscle pain, unexplained fevers, and skin rashes.
I went to multiple doctors, asking to be tested for autoimmune illnesses (they run in my family), but I was dismissed and told that my symptoms were simply a result of my mental health issues.
In 2015, I took a major leap and moved across the country to Seattle, where I still live now. I didn't know anyone in my new city when I moved, but I craved a fresh start and a clean slate. I spent hours exploring neighborhoods on my own, and people who had lived here for years joked that I'd seen more of Seattle than they had. Looking back, this was the first sign that solo travel would have a role in my future—I loved Seattle immediately and formed a wonderful group of friends.
But my health worsened. A year after moving here, I was raped by a stranger at a concert afterparty, and my confidence and sense of empowerment hit the floor.
My physical health continued to deteriorate to the point that I could sleep for 16 hours a day and still feel exhausted. My body constantly ached. My fevers spiked to 103 so frequently that I stopped being alarmed when I looked at the thermometer. Once again, I became afraid to stray far from my apartment alone. What if I became dizzy and passed out? What if I suffered a panic attack?
After seeing way more doctors than I should have, I was finally diagnosed with a severe autoimmune illness. Thanks to medication, acupuncture, and medical massages, I stabilized. And thanks to therapy, my mental health stabilized, too. Plus, now that I had established my career and was living in a city with a lower cost of living than New York, I had some spending money in my bank account. Last summer, I decided to use it to buy myself a birthday present: A solo trip to Santa Barbara, California. It wasn't far or particularly ambitious, but it was a first step. It was up to me to do all the planning and set up the itinerary. I felt a thrill as I began to plan.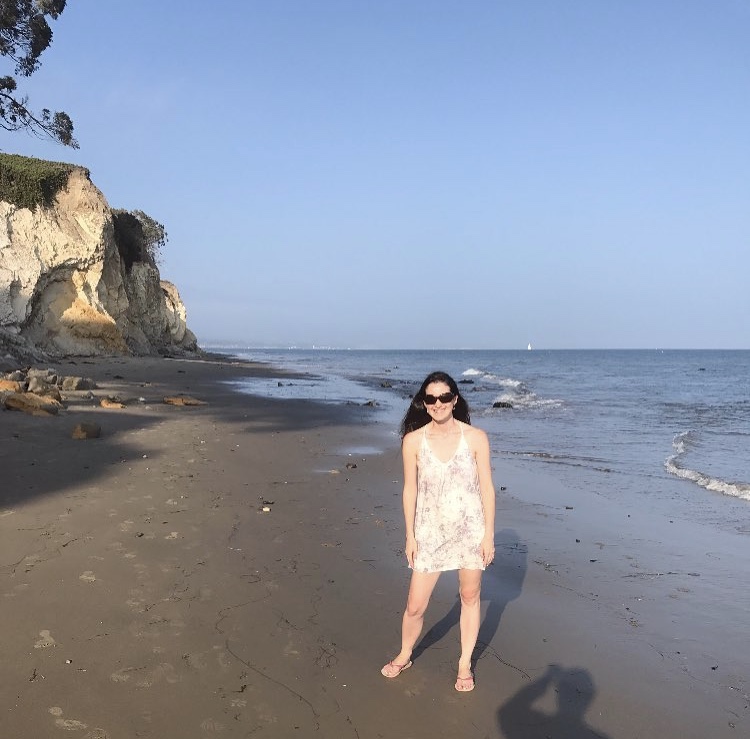 The trip was low-key, but I had an absolutely amazing time. I spent every moment exploring and only returned to my hotel to shower after a hike, change for dinner, and go to bed.
Something else had happened right before I left for Santa Barbara—I'd been invited on a trip to Monterey where I'd learn to drive race cars at Laguna Seca Raceway. I wavered. Driving on the street is one of my anxiety triggers and I only drive about twice a year (when I'm at home in suburban Connecticut). But I couldn't turn down what I knew would be a once in a lifetime opportunity. I reminded myself of Tina Fey's words of wisdom: "Say yes and you'll figure it out afterwards."
The trip happened to be directly after my Santa Barbara getaway. I flew from Santa Barbara to Monterey, then headed to the raceway the next day. I won't lie; when I got in the race car, panic set in and I seriously considered feigning illness and heading back to the hotel. But I talked myself off the ledge and, with the help of an amazing instructor, I spent over three hours speeding around Laguna Seca Raceway, enjoying the challenge and the stunning views. When I texted the photos to my family and friends, they couldn't believe it.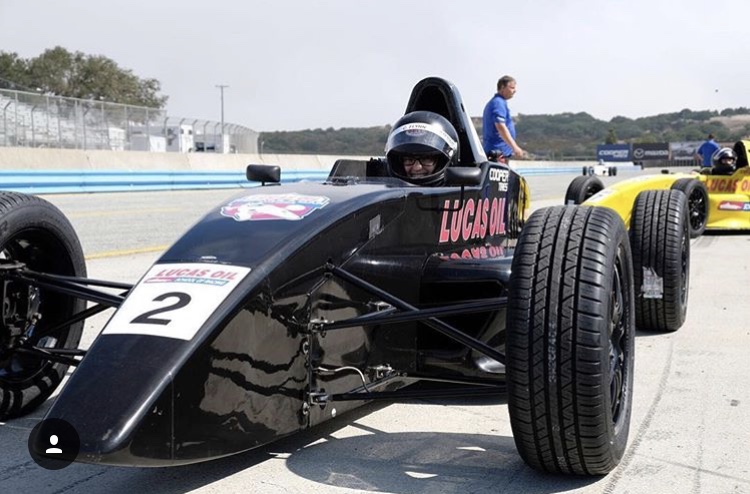 In the year since my first foray into solo travel, I've been lucky enough to continue to take amazing trip—sometimes completely on my own, and sometimes with other journalists. With every new adventure, I feel even more invigorated, empowered, and hungry to continue traveling and experiencing new things. In January I headed to Utah where I learned to ski on the slopes where the 2002 Olympic Games took place, and in May I swallowed my fear of heights and went zip-lining. Much to my surprise, I absolutely loved both activities.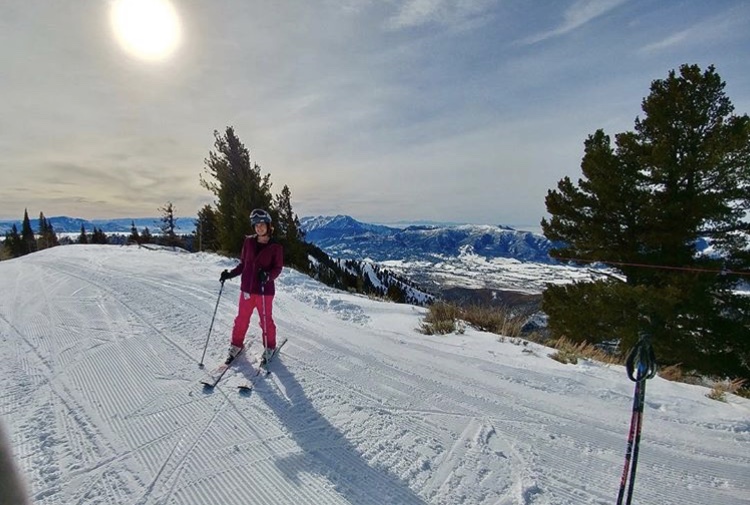 Every time I challenge myself to try something new, I experience anxiety and thoughts such as "What the hell did I get myself into?" And every single time, I push through those anxieties and intrusive thoughts,
I feel a new sense of confidence.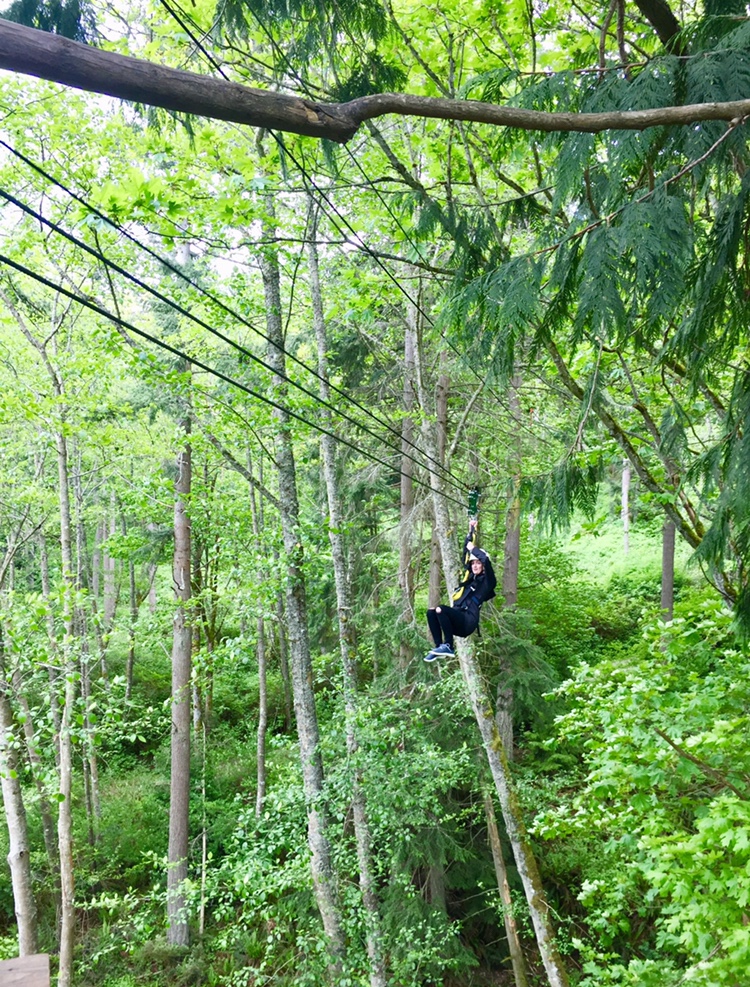 These days, my friends and I joke that the Seattle airport is my second home. But none of this is to say that my anxiety is gone—and neither is my autoimmune illness, which has at times flared up while I'm traveling. The flareups scare me because I'm far from my treatment team. Sometimes, I'm in foreign countries where navigating the health care system would be extremely difficult if an emergency arose.
But it's more than worth it, and I'm no longer scared by the idea of handling these issues if I'm traveling solo. It would, of course, be extremely stressful and unpleasant, but I know I'm capable. And that's what matters. In fact, I now prefer traveling alone because I get to be in control of the itinerary. When I do my research before a trip, I know that I can spend as much or as little time at each site as I like.
In July, I took my first cruise to the Bahamas with Royal Caribbean. I was given the option of bringing a companion, and I initially planned to bring my best friend. Then she had to back out when she got a new job. As much as I love traveling with her, it was fine with me that I'd be alone. There's always a next time (she and I make excellent travel companions) and there's always an upside to solo travel. I was disappointed when my asthma flared up on the second day of the trip and I had to miss out on snorkeling, but I was spending the day on a private island with a good book in my hand.
I focused on my breathing and my absolutely stunning surroundings, just as my doctors and I had practiced, and things were more than okay.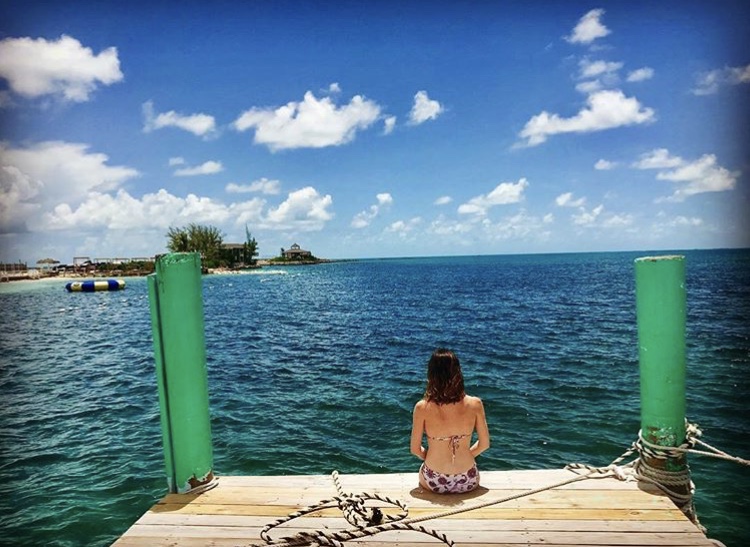 When my flareups and panic attacks occur during travel, I remind myself of how far I've come and how capable I am of handling any speed bumps that will inevitably occur once in awhile.
Just a year ago I was nervously sitting at SeaTac waiting for my flight to Santa Barbara, wondering if I'd spend the whole trip sitting in my hotel room because I was afraid of getting lost. Today, I'm sitting in my apartment planning a solo trip to Amsterdam and my biggest concern is finding the cheapest flight possible.
I loved Amsterdam when I visited in college, but this time I'm going alone. Every detail of planning is my responsibility. A year ago, that would have terrified me. Today, all I can think is, "This trip can't come soon enough."
***
Spending so many years battling mental and physical illnesses takes a significant toll on the body, mind, and brain.
I'd become so convinced that a flareup or panic attack would be unmanageable if it happened outside my apartment or in a public space where I was alone. I gave up my independence. They say the first step is usually the hardest one to take, and that was certainly true in my case. I never imagined that my birthday trip to the small city of Santa Barbara would turn into a life of constant travel. My anxiety and autoimmune illness definitely don't always cooperate, but dealing with the rough days is more than worth it. I am grateful for all the opportunities I've had to face my fears, to embrace each new city, state, and country that I'm lucky enough to visit.