8 travel-friendly (but so yummy) snack recipes that you can throw in your carry-on
Traveling is super stressful, and we know the last thing you want to think about is having to cook or bake before you jet off to your destination. But here's the thing: You're going to need to eat sooner or later, and that's where these easy-yet-yummy snack recipes come in to play.
We've all been there. You're on a road trip, and the only option becomes rest stop food…ick. Or you're in an airport, and the snack options are depressingly limited and expensive.
But these tasty snack recipes will ensure that you're never left stranded due to flight delays or car issues without a yummy, travel-friendly snack in tow.
These snacks can be made in advance and will help cure any case of travel hanger you're working with, which is basically what we all need during those stressful moments on-the-go.
1Choconut Date Balls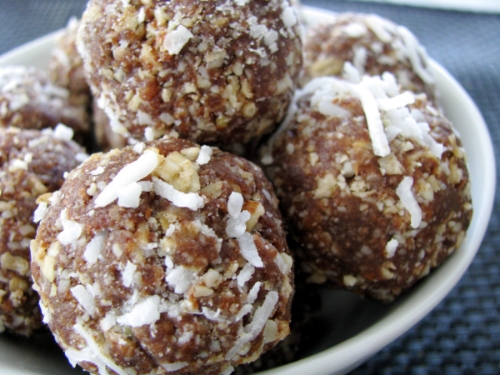 These incredible choconut date balls from Hot for Food feature only six ingredients and literally only involve throwing them all into a food processor, rolling the crumbs into snack-size balls, and refrigerating to harden 'em up. Then, when you're ready to head out, you've got a delicious coconut-y snack in the palm of your hands.
2Chewy Almond Butter Power Bars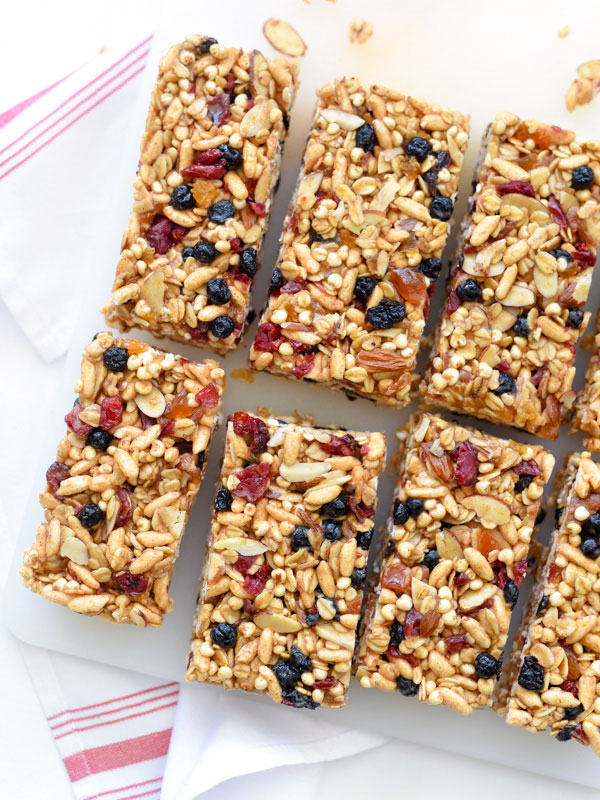 Sure, you could toss a few store-bought granola bars into your bag, but aren't you kinda sick of eating those day in and day out? When you're traveling especially, you might want to try out different snacks, like these chewy almond butter power bars from Foodie Crush. They've got the texture of a cereal bar, so you'll want to eat them in the morning, but they're also super sweet, so they're also perfect as a decadent mini-dessert. Plus, with unique flavors like dried fruits, almond butter, and honey, your seatmate will be begging you to try one (that is, if you're up for sharing).
3No-Bake Energy Bites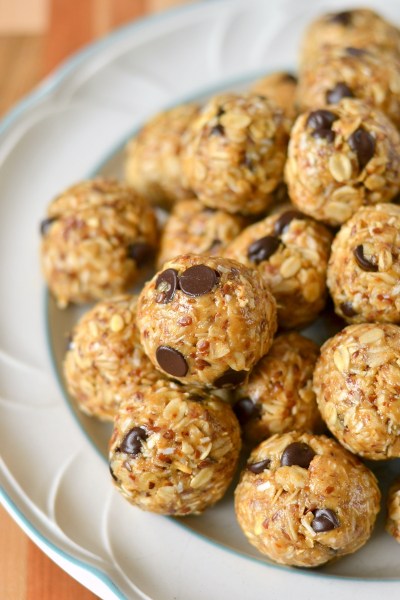 We're all for any snack recipes that don't even require turning on the oven, and these one bowl, all-natural, no-bake energy bites from Food Doodles deliciously fit the bill. These bites call for honey, rolled oats, and vanilla — and you can literally add in anything else you want. Pick a nut butter of your choosing, add-ins like chocolate chips, nuts, and seeds, and shredded coconut — the possibilities are endless, and all you have to do is combine all the ingredients in a large bowl and roll them into bite-sized balls. Then, refrigerate, and when you're grabbing the last suitcase, pop 'em in your carry-on. You'll be so glad you did.
4Chocolate Chunk Granola Bars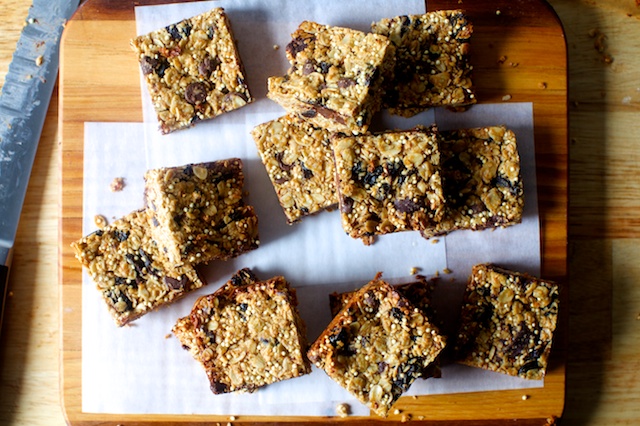 These chocolate chunk granola bars from Smitten Kitchen are so much better than store-bought, and as an added bonus, they're also dairy-, gluten- and nut-free, so you can truly share them with any travel companions without fear…if you don't eat them all first.
5White Chocolate Churro Chex Mix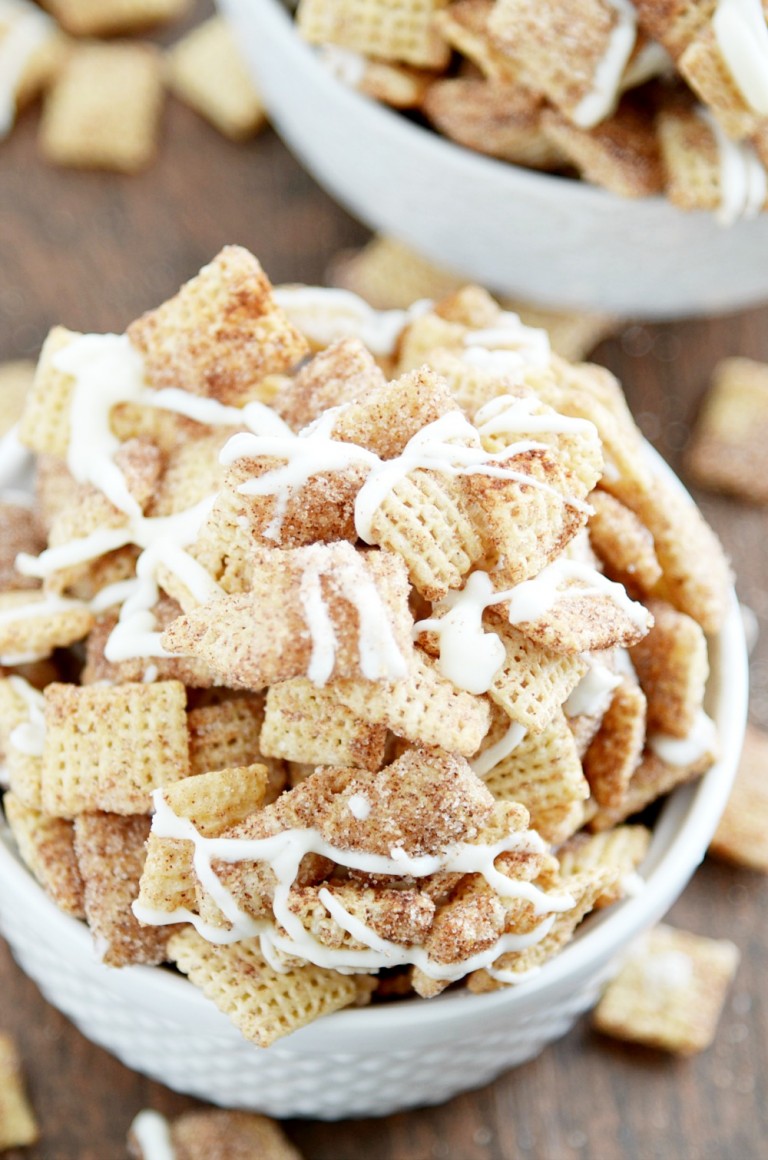 This white chocolate churro Chex Mix from Something Swanky is slightly cheating because it requires buying Chex Mix from the store, but trust us: adding a little melted white chocolate and sprinkled cinnamon to your run of the mill snack mix amps it up to levels of tasty you never knew existed. Plus, you can put this one together in five minutes tops, and after some time spent in the fridge, you've got the perfect road trip snack that everyone in your car will covet.
6Baked Banana Chips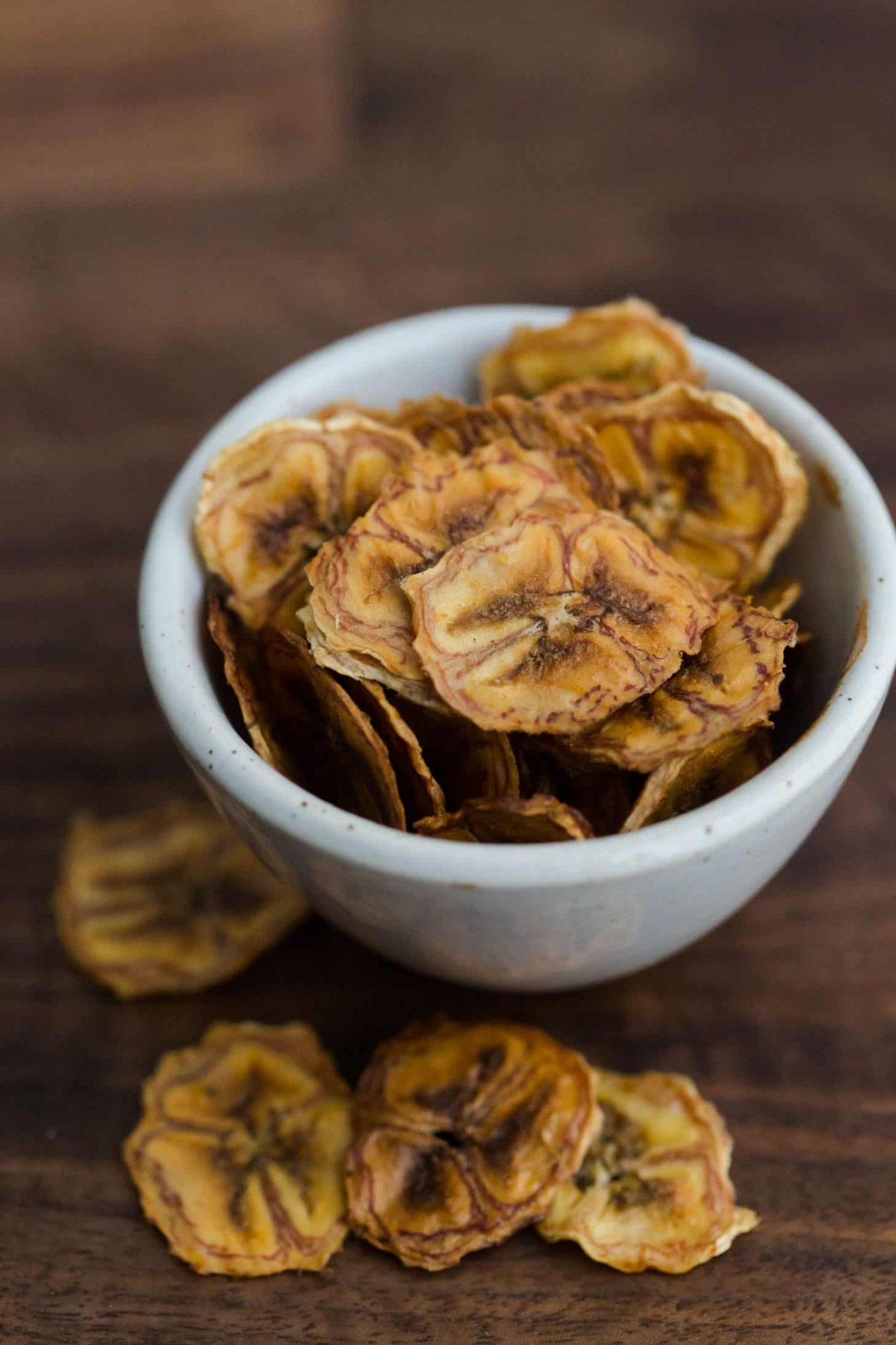 Fair warning: These baked banana chips from Naturally Ella are a bit challenging. There's a very delicate balance between undercooking bananas (can you say mush overload?) and burning them, but if you keep a close eye on them, you can be rewarded with a healthy, delicious sweet treat that won't turn brown and get smushed along with all of your important travel documents. Say "buh-bye" to sad, bruised bananas and "hello" to crispy baked banana chips.
7Pistachio Oat Squares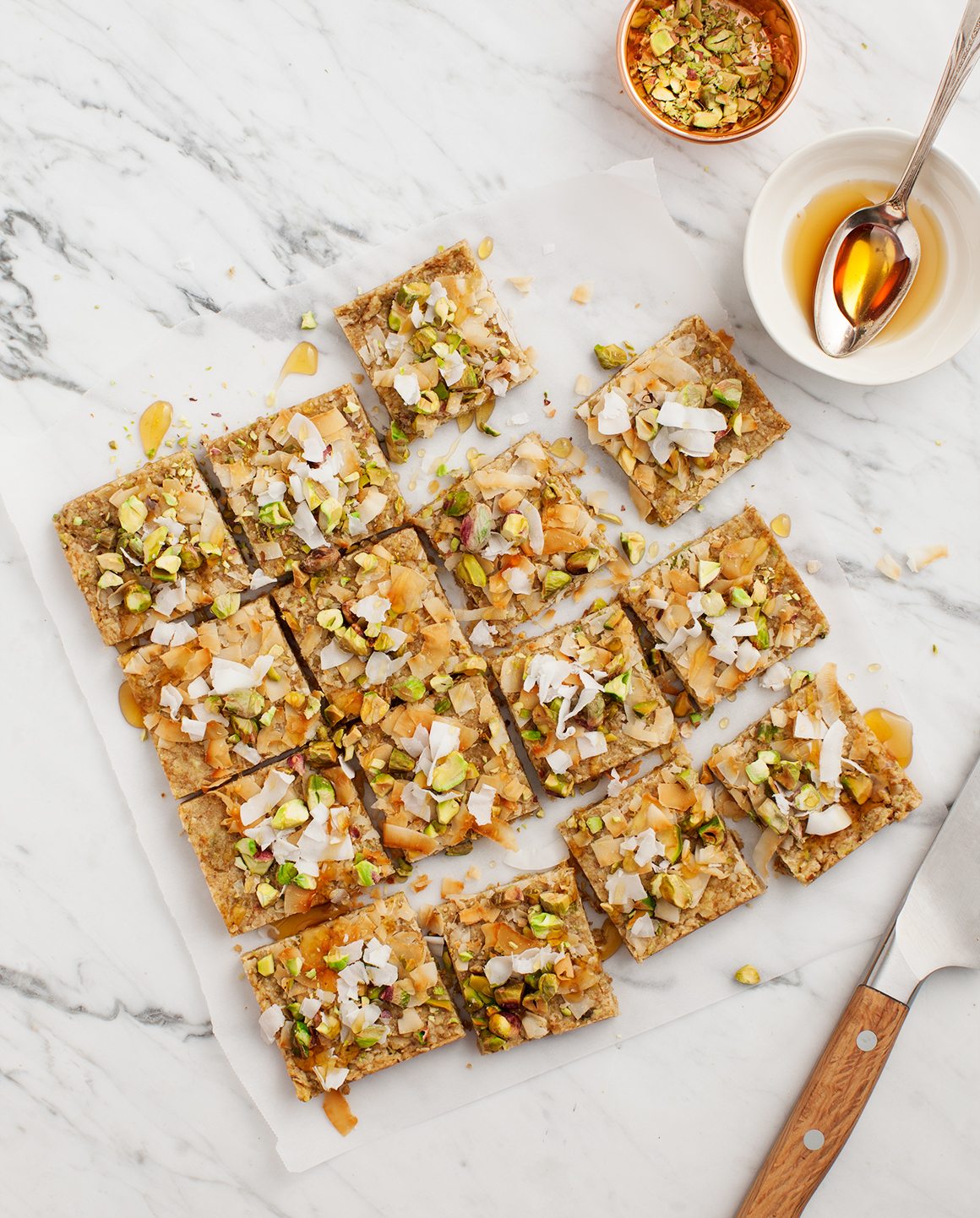 These pistachio oat squares from Love and Lemons look seriously gourmet but are deceptively easy to whip up, and with pistachios, olive oil, rolled oats, and shredded coconut, they'll give you all the healthy fats, protein, and sweetness you need to get you through the worst traffic snafus…and yes, that includes those endless security lines and getting stuck behind a tour group of 30 people. You can thank us later.
8Oven-Baked Potato Chips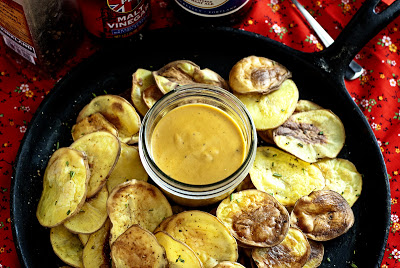 What about when you've got a snack attack but you're not in the mood for something sweet? Enter these oven-baked potato chips from Fo Reals Life, which can be served with any kind of dip or dressing, but taste just as yummy when you're on-the-go and craving something salty. Just slice your potatoes, soak them (this helps them get extra crispy in the oven), dry thoroughly, and bake for about a half hour, flipping halfway through. You can season them any way you like, and you can control how much salt you throw on, so you know they're much healthier than the chips that the flight attendant just walked by with. Incredible.