7 travel apps that will actually help you save money on your next trip, stateside and beyond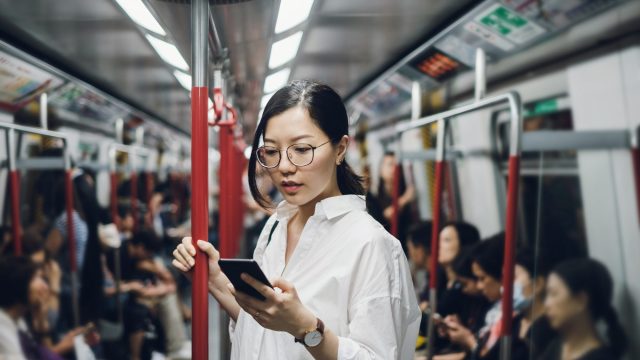 When you're on vacation, getting that extra drink or splurging on a room upgrade may not seem like a big deal at the time, but it all adds up in the end. In fact, a new survey finds that about half of millennial and Gen Z Americans have gone into debt for their summer travels.
Since most of us can't ball out while traveling without our bank accounts taking a major hit, we suggest going head-first in the opposite direction and trying to save as much as possible. This doesn't mean you can't have any fun, you just have to take an extra step to make sure you always end up with the best deal possible. Don't worry, it's a lot easier than it sounds, especially if you let your phone do all the work. Get ready to breathe easier on your next adventure with the following travel apps that are guaranteed to save you money no matter where you go. Scroll through, download, and don't look back.
Trail Wallet
The best way to stop yourself from overspending is to set a budget and actually follow it. With Trail Wallet, you can set a spending limit, input all your purchases, and then the app will conveniently keep track of how much you have left. As someone who loses control of her credit card swipes and hates carrying cash, it certainly helps to have this app as a reminder. It also works with over 200 currencies.
HotelTonight
Booking accommodations in advance may help you get lower rates, but it's not the only way to score cheaper prices. The HotelTonight travel app will actually reward you for procrastinating by offering a selection of last-minute, discounted rooms that have yet to be sold. Last year, I waited until a few days before I traveled to Paris to reserve a hotel room, and to my surprise, I was able to lock in a four-star spot for $92/night that was a mere 10-minute walk from the Champs-Élysées. Recently, the platform launched a Daily Drop feature, too, which provides users with a swipe option that unlocks an extremely discounted deal. (Note: You'll only have 15 minutes to snag the steal before it disappears.)
GasBuddy
Losing a few cents may not seem like anything to cry over, but it becomes significant if you're road tripping across the country and find yourself filling up at the most expensive gas stations on your route. If you provide your location to GasBuddy, though, you're guaranteed to be led to the lowest-price gas nearby.
Couchsurfing
Hotels can be one of the biggest expenses on any trip. Do yourself a favor by avoiding it and make friends along the way with the Couchsurfing app. There are plenty of hosts on the travel platform that welcome guests to stay on their couches for free. Given how much time you'll be spending sightseeing anyway, this doesn't sound like a bad deal at all. Just be smart about who you choose to stay with—you're in a stranger's home, after all.
Secret Escapes
On the other hand, if you're like me and are all about making the most of your hotel room, Secret Escapes may be what you're looking for. The app can save you up to 70% on luxury accommodations around the world, so it's possible that the suite upgrade or five-star hotel you've been dreaming of can work with your budget after all.
Service
There's nothing more frustrating than your flight getting delayed or finding out that you could have gotten your hotel room at a lower price. The Service app takes care of both of those problems by automatically rebooking your hotel room and making sure you get compensated for your time when airlines are running late. Now that's what we call service.
AnyTour
Travel guides are pricey AF, and joining group tours can really eat into your budget. Download AnyTour instead and use the app's audio guides to go on immersive walking tours in cities around the world. Enjoy some of the world's most touristy destinations in a different light.