Did "Transparent" creator Jill Soloway wear pajamas to the Golden Globes? She did and it's badass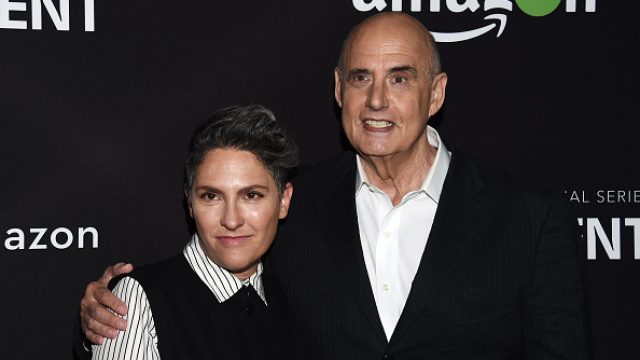 We spent the whole night obsessing over the beautiful gowns on Hollywood's elite, as well as Evan Rachel Wood's androgynous suit, but we couldn't help but wonder did the Transparent creator Jill Soloway wear pajamas to the Golden Globes?! Well according to Racked.com, Soloway rocked the red carpet in a Gucci pajama-style pant suit, paired with a navy blazer and white sneakers.
Soloway is known to wear suits on the Red Carpet so we weren't surprised to see her rocking this number. But after reading this Racked.com article we were super surprised to see that this look was pajama inspired!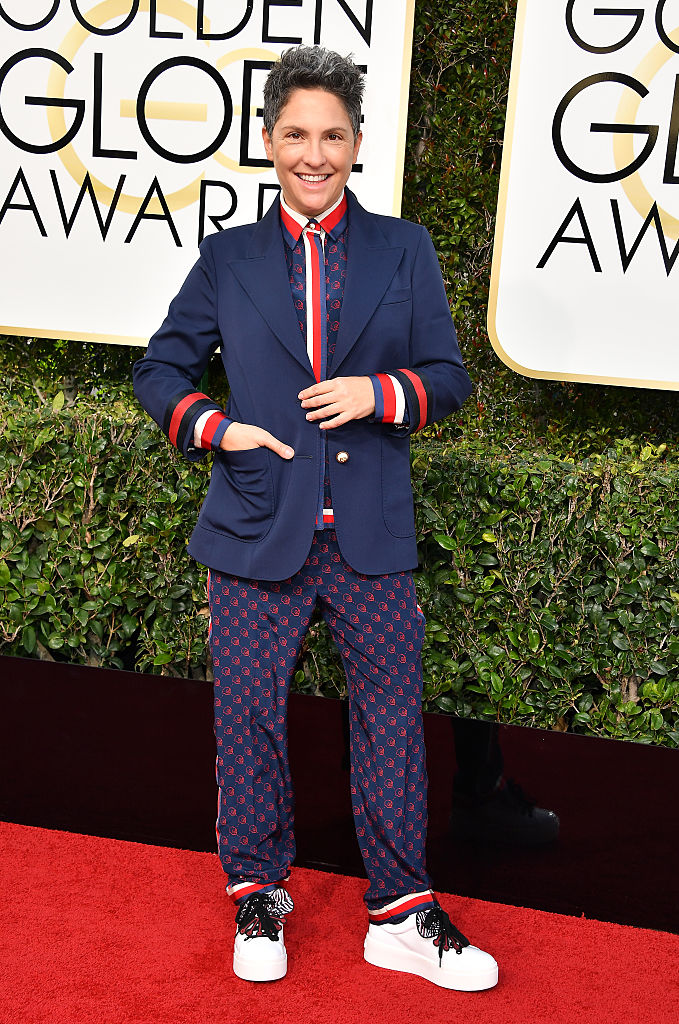 Soloway paired the GucciGhost silk shirt which cost $1, 750 with the GucciGhost print pajama pant which cost $1,300! She accessorized the look with a funky pair of white sneakers and red backpack to match.
If you have never heard of GucciGhost you would think this was a new brand under the Gucci label but it actually isn't. According to HighSnobiety, GucciGhost  (aka artist, musician and former Burton snowboarder Trevor Andrew) has long been a fan of the Italian label Gucci. Originally his work was not for sale to the public, but after his pieces came across the desk of  Gucci creative director Alessandro Michele, the rest was history. They tapped Andrew's graffiti-inspired persona for Gucci's Fall 2016 and Cruise 2017 collection.
"Artist [Trevor] Andrew is as much as Gucci as the brand is, the way he uses the logo of the company is by taking it to the streets, it is interesting how our language, started by a family in Florence nearly 100 years ago can be something very contemporary."
So not only is Jill Soloway rocking the Gucci brand well on the carpet, but she is also exhibiting New York City graffiti chic straight from the Big Apple to La La Land.