Two transgender women are changing history by running for Congress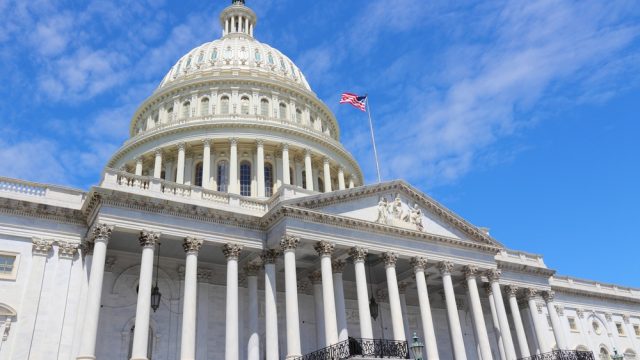 We live in thrilling times. Misty K. Snow just won the her Democratic primary in Utah, making her the first transgender nominee from a major party to run for a U.S. Senate seat. She won't be the only openly trans candidate in the congressional race either. This week fellow trans politician Misty Plowright (and fellow Misty, at that) secured the Democratic nomination for the 5th House District in Colorado.
Snow and Plowright share more than a first name and the distinction of being pioneering trans politicians. Both women are new to politics, and grew up disenfranchised not just by the gender binary but the American class system as well.
https://www.facebook.com/plugins/post.php?href=https%3A%2F%2Fwww.facebook.com%2FMistyKSnow%2Fphotos%2Fa.1731244517118265.1073741825.1731243467118370%2F1743763459199704%2F%3Ftype%3D3&width=500
30-year-old Snow, as young as a Senate candidate can be and still run, did not attend college, in part because of the steep cost, and currently works as a grocery store cashier. Note that this unlikely pedigree for a candidate did not stop Snow from beating her primary opponent by close to twenty percentage points.
https://www.facebook.com/plugins/post.php?href=https%3A%2F%2Fwww.facebook.com%2FMistyForCongress%2Fphotos%2Fa.1669175100015363.1073741827.1668330560099817%2F1669175103348696%2F%3Ftype%3D3&width=500
Meanwhile 33-year-old Plowright, another political newbie, in describing her background says "I grew up dirt poor and worked hard for everything I have." Plowright served in the U.S. Army and currently works in IT. Plowright won 13,000 votes in her district, handily beating her primary opponent, who picked up 9,600 votes.
The Mistys are making history, but they're also standing on the shoulders of giants. In 2000, trans Republican Karen Kerin ran in Vermont's congressional primaries and lost to then-Republican Bernie Sanders.
There have been precious few openly trans elected officials in U.S. government. Trans politicians of note include Joanne Conte, who in the early 1990s served as the first openly transgender city council member, Stacie Laughton, who served in the New Hampshire House of Representatives, Massachusetts state legislator Althea Garrison, and America's first openly trans mayor Stu Rasmussen, who served as the mayor of Silverton, Oregon from 2008 to 2015. Note that both Conte and Garrison were outed while they were in office, a disturbing trend that runs through too many transgender politicians' stories.
We are very excited for the Mistys and hope we see these incredible ladies make more history come the general election in November!