This transgender parent and teen are transitioning at the same time, and the photos are so inspiring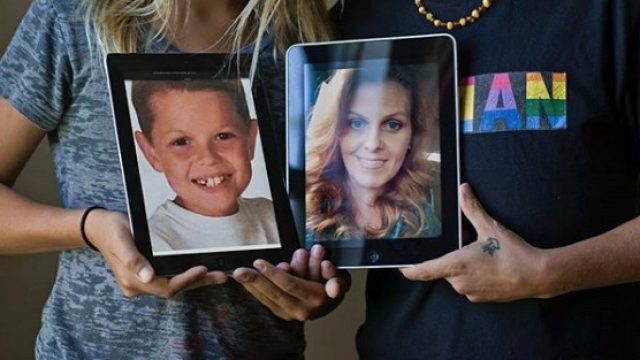 For Corey Maison, coming out as transgender to her mother Erica changed their relationship in a way no one expected. After watching her daughter transition, Erica realized that she is transgender, too. Now the duo are transitioning together and melting our hearts in the process.
Now, four years after Corey came out, and a year since Eric started testosterone therapy and underwent a double mastectomy, they are loving life and have the unwavering support of their family, including Eric's husband/Corey's father.
Of course, both of their transitions haven't been easy. According to an ABC News report, Corey dealt with severe bullying at school. She was spit on, taunted, and was even told to kill herself.
But the bullying, although hurtful, only made her want to grow stronger. Corey posted a video on YouTube telling her bullying story in order to help others facing the same treatment. That video has garnered almost 350,000 views.
https://www.youtube.com/watch?v=lmiaDNq79Uc?feature=oembed
And now Corey is ultimately being her true, beautiful self. She's not only a role model for other transitioning teens, but Corey is an actual model, too.
For Eric, his body was foreign to him for decades. He knew he wanted to be a boy when he was Corey's age, but during a time where being transgender was significantly less accepted and people weren't as educated about the transition process, his parents brushed it off as a phase.
Eric's husband Les has been incredibly supportive of both transitions. He admitted, though, that having his female spouse become his male spouse raised a lot of questions for him at first. But Les told ABC News that Eric's transition has only strengthened their marriage now that Eric is genuinely happy in his body.
https://www.youtube.com/watch?v=lTTXE3K_0AY?feature=oembed
Not only are Corey and Eric providing a beacon of hope and inspiration for other transgender people, but they're setting an example of how to support loved ones' so that they can become their truest and happiest selves.